Scotch whisky industry now in "a golden age", says Benriach's Walker - 29th August, 2012
Welcome to a press release from Benriach Distillery. This press release is about how whisky is developing in countries around the world not famous for their whisky drinking. These countries include Russia, China,Kazakhstan and Azerbaijan. Very interested reading and enjoy.
"east of Beirut, the world is booming"
BILLY WALKER, the scotch whisky veteran who resurrected the fortunes of BenRiach and GlenDronach, believes the industry has entered "a golden age".
Mr Walker, who next week is going out to Mongolia to do tastings as part of a trade mission, is upbeat about the prospects for the industry.
"We really are in an extraordinary period which can definitely be classified as "a golden age". The amazing thing about scotch whisky is that this little country of some 5.2m people has successfully secured the position of making scotch whisky the absolute international drink of choice. 140 million cases were exported worldwide in the last twelve months and exports generated over £4 billion for the UK balance of trade.
"But in many ways in the UK we have become obsessed with our own economic situation and we perceive the world to be the same. Yet, for whisky, the core markets were never really that depressed in spite of the economic indicators. And the truth is that, east of Beirut, the world is booming.

"Emerging markets like China and India haven't got anywhere near where they will be yet. Mongolia where I'll be next week is absolutely in its infancy but there will be opportunities, as there are with places like Kazakhstan and Azerbaijan. Add onto that Russia where the rouble has recovered and which is having a boom time just now. South America is clearly enjoying significant economic advantages as well. Mexico has become a big big market for scotch, and you've got untapped Africa waiting in the wings.

"That's why the industry has to believe the data and forecasts feeding into these markets. It's very encouraging but we're only scraping the surface. So from an operational production point of view, the industry has to provide for this demand which will be for twelve years out. If you add them up, the total is greater than the sum of the parts, that's for sure.

"That's why we're in this golden period which I believe will endure for quite some time. We don't have the same industry shape that we had in the past; we've had so much consolidation and as a result it appears to me there are no weak players in the industry. In my opinion, that forms the fundamentals of a solid future."
Read more about BenRiach at www.benriachdistillery.co.uk
See all the Single Malts Whiskies from BenRiach Distilery
Read more about the history and see contact details for BenRiach distillery
<< Back to all the latest whisky news brought to you by Planet Whiskies
Distillery of the Month: November 2023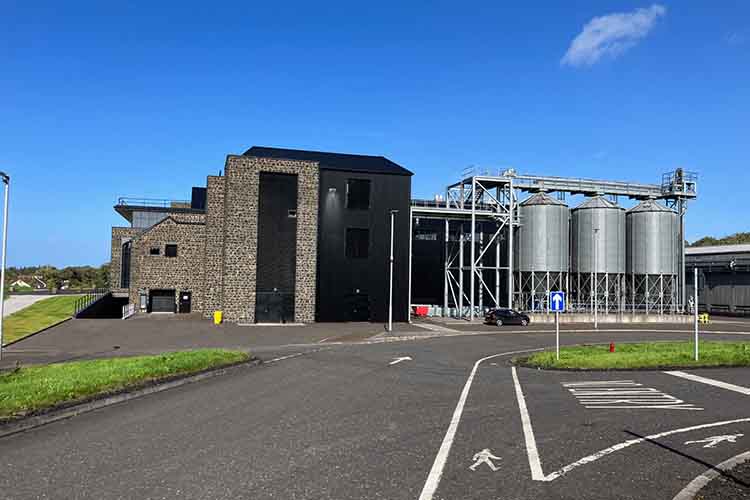 Planet Whiskies visited the new Bushmills Distillery in Northern Ireland on the 25th and 26th of September. Read our review of the experience of Bushmills and Northern Ireland at Planet Whiskies tour of Bushmills and Northern Ireland
You can also read the whole section about Bushmills Distillery at Bushmills Distillery Information on Planet Whiskies... So Bushmills is Planet Whiskies Distillery of the Month title for November 2023
Whisky Advent Calendars 2023
Get Newsletter
Subscribe to our newsletter to get latest news, popular news and exclusive updates.