Ballantine's unveils the world's most aspirational Scotch whisky to achieve founder's vision - 16th July, 2012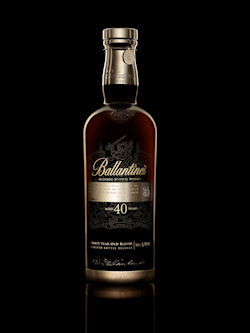 Ballantine's, the No 1 ultra-premium whisky in Asia Pacific, is celebrating craftsmanship and expertise with the global launch of Ballantine's 40 Year Old, its most exclusive blended Scotch whisky ever created.
Ballantine's 40 Year Old has been created to fulfil founder George Ballantine's aspiration to produce the most exceptional and exquisite whisky "only when the time is right." Using small amounts of a rare inventory of aged whiskies, Master Blender Sandy Hyslop has blended together, by hand, a unique luxury Scotch in the famed Ballantine's style.
A permanent expression within Ballantine's award-winning range, only 100 bottles of this extremely rare whisky will be released globally each year. Individually numbered bottles will be priced at a minimum US$7,000 in recognition of the exceptional quality of the whisky, the craftsmanship of the blend and its bespoke packaging.
Ballantine's 40 Year Old was initially introduced into Korea – the brand's leading Asian market – in March 2012 at a gala dinner attended by 240 media and VVIP consumers. The global rollout will continue with Asia Duty Free from September, followed by other significant prestige Scotch whisky markets in Asia.
Ballantine's Master Blender Sandy Hyslop comments: "This 40 Year Old blend is something I believe George Ballantine would be proud to put his name to. It has been an honour to realise his aspiration and to contribute towards this significant moment in the history of Ballantine's Scotch whisky".
Ballantine's Global Brand Director Peter Moore concludes: "Ballantine's 40 Year Old epitomises everything Ballantine's Scotch has stood for since the days of George Ballantine. The culmination of a unique heritage of producing high aged whiskies, Ballantine's 40 Year Old will appeal to those who appreciate the experience of tasting such an exceptional whisky which is a unique part of Ballantine's history."
Presented in a wooden cabinet, the Ballantine's 40 Year Old bottle features an etching of the Ballantine's crest alongside Sandy Hyslop's signature. World-renowned British silversmith Richard Fox has expertly crafted five sterling silver elements to complete the elegant presentation - the stopper, collar, seal, label and base cup, which are each individually hallmarked by the London Assay office, the mark of silver quality for more than 700 years.
Ballantine's 40 Year Old is a 43% ABV blended Scotch with notes of pears in syrup, rich fruitcake, cinnamon and root ginger on the nose. The liquid has a complex and fruity character and a round, smooth and perfectly balanced body that imparts flavours of toffee and sweet red apple. The finale, Ballantine's 40 Year Old's extraordinary finish, is significant and long lasting.
Read more at www.ballantines.com
<< Back to all the latest whisky news brought to you by Planet Whiskies
Distillery of the Month: December 2023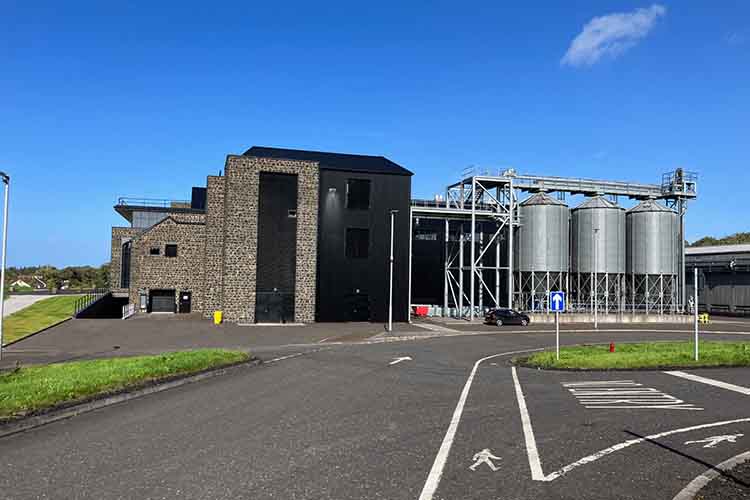 Planet Whiskies visited the new Bushmills Distillery in Northern Ireland on the 25th and 26th of September. Read our review of the experience of Bushmills and Northern Ireland at Planet Whiskies tour of Bushmills and Northern Ireland
You can also read the whole section about Bushmills Distillery at Bushmills Distillery Information on Planet Whiskies... So Bushmills is Planet Whiskies Distillery of the Month title for December 2023
Get Newsletter
Subscribe to our newsletter to get latest news, popular news and exclusive updates.