Ballantine's Encourages Consumers to Change the Plan with New Advertising Campaign - 1st November, 2012
Ballantine's Finest, Europe's No 1 Scotch whisky, is aiming to connect the younger generation of Finest fans with the latest addition to its successful 'Plan Ballantine's' campaign - the release of a new television commercial, which highlights the brand's increased association with music.
The new 30-second television advert entitled 'Change the Plan' follows on from the brand's successful 'Transformation' commercial, which was released in 2011 and has now been seen in over 85 countries.
The new advert follows a similar theme to the first, with characters raising questions such as "Follow the crowd?", "Lower my sights?" and "Keep my feet on the ground?", followed by the answer "That's never going to be the plan. Change the Plan. Leave An Impression. This is Plan Ballantine's".
Ballantine's Brand Director Peter Moore commented "Ballantine's is all about leaving an impression so with this new advert, we're aiming to do just that by inspiring consumers to change the plan, to really live their lives. We are very proud of this new advert and we're confident that its strong reference to music will score highly with Ballantine's Finest's global target audience, as we know this is something that resonates strongly with them."
The Plan Ballantine's campaign features a wide range of global marketing activity, including print, radio and outdoor advertising as well as experiential events, PR, digital activity and social media.
Read more at www.ballantines.com
<< Back to all the latest whisky news brought to you by Planet Whiskies
Distillery of the Month: November 2023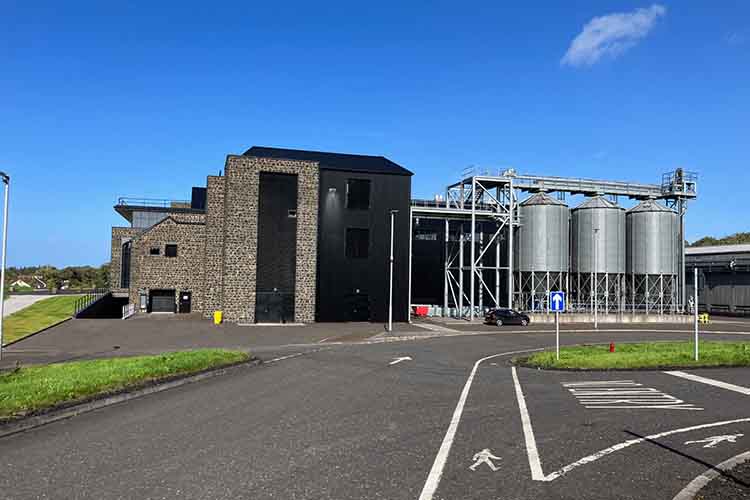 Planet Whiskies visited the new Bushmills Distillery in Northern Ireland on the 25th and 26th of September. Read our review of the experience of Bushmills and Northern Ireland at Planet Whiskies tour of Bushmills and Northern Ireland
You can also read the whole section about Bushmills Distillery at Bushmills Distillery Information on Planet Whiskies... So Bushmills is Planet Whiskies Distillery of the Month title for November 2023
Get Newsletter
Subscribe to our newsletter to get latest news, popular news and exclusive updates.