Tennessee Christmas Tradition Reaches London as Unique 'Barrel Tree' is Unveiled
Published Date: 3rd December 2012
The spirit of Lynchburg, Tennessee was brought to London this week, as Jack Daniel's raised a 26ft high Barrel Tree in Covent Garden.
The nine-tiered Barrel Tree, previously only ever built at the Jack Daniel Distillery in Lynchburg, Tennessee, was built from 140 used whiskey barrels, and took 11 people two days to raise.
Three workers from the Lynchburg distillery, Randy 'Goose' Baxter, Phil 'Weejie' Whitaker and Mark Lonardo, who between them have almost 100 years' experience with the company, escorted the barrels from Tennessee to London and helped with the build.
Randy 'Goose' Baxter said, "It's not a small job to bring 140 barrels across the Atlantic and raise a barrel tree in one of London's busiest shopping areas. We know Christmas trees aren't normally built from wooden barrels, normally they're all sparkly and pretty, I guess we just do things a little differently at Jack Daniel's and you know what, we always think it's not what's on the tree, or what it's made from or what's under the tree that matters, but who's around it."
With every one of the white oak barrels used to mature the whiskey being shipped directly from Tennessee, this festive gift to the nation is part of a new tradition and will become one of the city's most recognizable and distinctive public Christmas trees.
The tree's lights were officially switched on by Randy 'Goose' Baxter on Tuesday 27th November. Goose, so-called because of the way he was chased and bitten by a goose in his family's yard as a child, may be recognized by some of London's eagle-eyed commuters as he has starred in a number of the company's iconic Tube posters in recent years.
Master Distiller Jeff Arnett says, "We only use the oak barrels our whiskey is matured in once, while we've been sending our used barrels to Scotland for use in the scotch industry for years, this year we wanted to send them to London for people to celebrate around them, as well as enjoying what's in them.
"The whiskey from the barrels used to build the Lynchburg barrel tree has gone into our highly limited edition Christmas product this year, Jack Daniel's Holiday Select 2012. There are just 3,000 of these bottles available so demand will be high and Londoners will be able to buy bottles at the barrel tree. "
The Barrel Tree will be on show throughout the Christmas period at the east Piazza in Covent Garden.
<< Back to all the latest whisky news brought to you by Planet Whiskies
Distillery of the Month: November 2023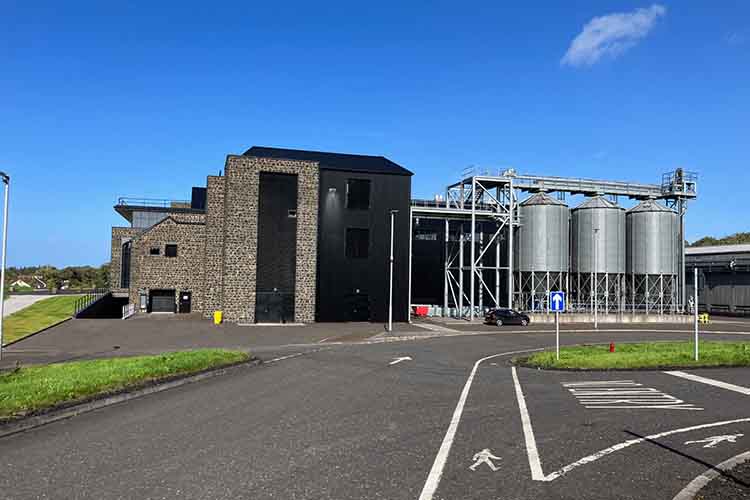 Planet Whiskies visited the new Bushmills Distillery in Northern Ireland on the 25th and 26th of September. Read our review of the experience of Bushmills and Northern Ireland at Planet Whiskies tour of Bushmills and Northern Ireland
You can also read the whole section about Bushmills Distillery at Bushmills Distillery Information on Planet Whiskies... So Bushmills is Planet Whiskies Distillery of the Month title for November 2023
Whisky Advent Calendars 2023
Get Newsletter
Subscribe to our newsletter to get latest news, popular news and exclusive updates.