St. Andrew's Society of Montreal presents Whisky-Fête 2013
Published Date: 21st January 2013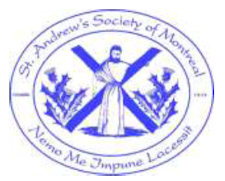 Montreal, January 21, 2013 – The St. Andrew's Society of Montreal, in collaboration with OUIDRAM Whisky Tastings, announces the premiere Scotch Single-Malt whisky tasting event of the year, Whisky-Fête 2013, to raise funds for McGill University's new Chair in Canadian-Scottish Studies.
To be held on Friday, February 22nd, 2013 at the University Club of Montreal, the event will feature more than 50 rare and special whiskies 18 years and older. Representatives from over 12 agencies will be on hand to pour their single malt Scotches.
An event like this has never been held in Montreal; The Honourable Ken Dryden is patron of the event, with Canadian Whisky Ambassador for Highland Park and The Macallan, Marc Laverdière presiding as
Whisky Patron.
Accompanied by fine Scottish foods, and Scottish entertainment such as bagpiping and highland dancing, the following is a small sampling of the single malts that will be featured:
Brora 30 Year Old – 1 of 2,652 bottles (distillery is closed)

Glenfarclas 40 Year Old – Distiller of the year in 2006

Gordon & MacPhail's Linkwood 1991 – 1 of 1,900 bottles; rare

The Macallan 30 Year Old Fine Oak

Highland Park THOR – Limited Edition

Talisker 30 Year Old – 1 of 2,958 bottles; cask strength
A Chair in Canadian-Scottish Studies at McGill will ensure that the role of the Scots in Montreal, Quebec and Canada will be a focus of academic work for generations to come and provide a valuable avenue through which the St. Andrew's Society and the McEuen Scholarship Foundation can pursue their missions and objectives.
Details:
Event: Whisky-Fête 2013; Single Malt Tasting of Rare Whiskies.
Over 50 rare & special single malt Scotch whiskies.
When: Friday, February 22nd, 2013
Time: 6:30pm – 9:30pm
Where: The University Club of Montreal, 2047 Mansfield St.,
Montreal, QC, H3A 1Y7
Price: $325.00 per person (a portion of ticket is eligible for
tax receipt)
Who:
Presented by The St. Andrew's Society of Montreal, 1195
Sherbrooke St. West, Montreal, QC H3A 1H9
Contact & Ticket Purchase:
Information & Ticket Purchase: www.whiskyfete.com
Questions: Ouidram:(514)636-1136 info@ouidram.com
St. Andrew's Society: www.standrews.qc.ca
ST. ANDREW'S SOCIETY OF MONTREAL
1195 Sherbrooke West, Montreal, Quebec H3A 1H9
Telephone: (514) 842-2030 • Fax: (514) 842-9848
<< Back to all the latest whisky news brought to you by Planet Whiskies