WATCH NEW VIDEOS: Jameson Puts 'Taste' Centre-Stage In New Global Campaign :: 1st March, 2018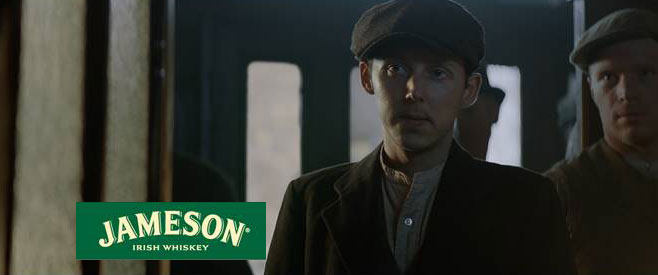 Jameson Irish Whiskey, which is produced by Irish Distillers in Midleton Distillery, has unveiled its latest advertising platform, entitled 'Taste, That's Why'. The campaign launches across television, out of home, digital, display and social media in the USA from this month, ahead of a wider roll-out later this year.
Two television films that reimagine true stories about Jameson and its workers have been created by TBWA Dublin under the helm of John Kane, Executive Creative Director, produced in Ireland and directed by award winning Dutch filmmaker Matthijs van Heijningen.
The first film, 'Scully was to Blame', charts a story of redemption for Bill Scully in late 19th Century Dublin. A character on the Bow Street distillery floor, Scully absentmindedly makes a mistake during the third distillation in the production of Jameson Irish Whiskey – wasting gallons of precious distillate.
The drama captures Ireland's history of embellishment in storytelling in a humorous and light-hearted yet authentic way. The film premieres on US television in March.
'Coopers' follows the tale of Dempsey and Flanagan, master and apprentice Coopers, at the modern-day Midleton Distillery, County Cork. Passionate about the provenance and craftsmanship of their barrels, the duo panic when their prized barrels are loaned to a local brewery – and only an experiment in maturation, which results in Jameson Caskmates, eventually appeases their concerns. Click here to view it: https://youtu.be/WIekiS5A3vs
A documentary series, 'The Story behind the Story', has also been produced and provides never-before-seen glimpses into the real stories, people and places behind Jameson Irish Whiskey. Directed by Nick Rutter, these light-hearted films are available across Jameson social media channels:
Coopers - https://youtu.be/thlH0C45b3c
Scully – https://youtu.be/m4oyVL4uFUg
The campaign has been adapted for out of home, with award-winning US photographers The Wade Brothers shooting a stills campaign in bars in Dublin and New York that brings to life 'Taste, That's Why' through confident and engaging copy for key Jameson expressions and serves.
Simon Fay, International Marketing Director at Irish Distillers, said: "In this campaign we wanted to put the unique taste of the Jameson Family centre-stage of the creative, as this is the reason behind our success – and why bartenders, whiskey lovers and premium spirits drinkers alike all over the world continue to discover Jameson.
"It was also important for us to inject the light-hearted, humorous attitude of Jameson into the campaign in a very direct and transparent way. We feel, along with our partners at TBWA Dublin, that we have achieved the perfect balance of this.
"Our 'Taste, That's Why' campaign presents a fresh, engaging and emotive creative for Jameson that is set to build the profile and personality of the brand in the USA, the world's largest Irish whiskey market, and beyond. We see further growth potential for Jameson all around the world and we are confident that 'Taste, That's Why' will help us to continue the 28 years of growth that we have achieved with Jameson."
Mark Nolan, Chief Strategy Officer TBWA Dublin, added: "While there are very few global brands that could dip into the well of provenance and authenticity like Jameson, here we are not reliant on the past to be relevant today. 'Taste, That's Why' is pure storytelling and like all the best stories, if they happen to be based on the truth, the more impactful and lasting they tend to be."
John Kane, Executive Creative Director globally for Jameson at TBWA, said: "Jameson is an iconic Irish brand, so it was a privilege to be given the opportunity to create this global platform. We surrounded ourselves with the best talent we could find and had great fun bringing this work to life. We feel 'Taste, That's Why' really captures the honesty and substance of the brand."
The 'Taste, That's Why,' campaign will be unveiled across the USA in March, ahead of its introduction to other key Irish whiskey markets throughout 2018.
<< Read more about Irish Whiskey Distillery
<< Back to all the latest new brought to you by Planet Whiskies
Distillery of the Month: November 2023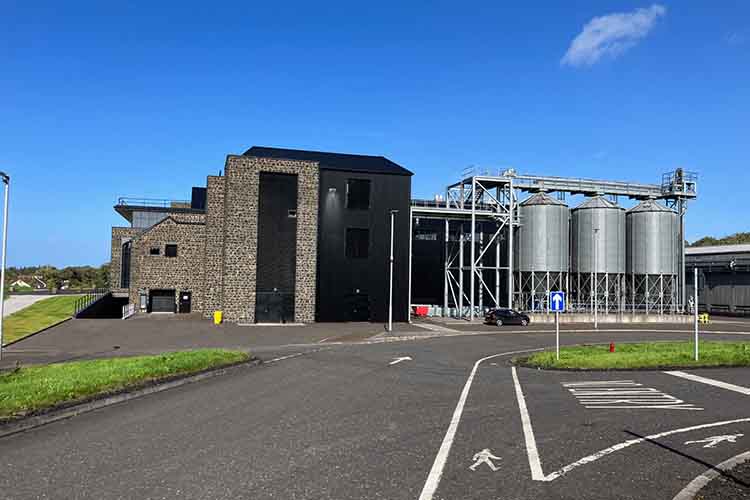 Planet Whiskies visited the new Bushmills Distillery in Northern Ireland on the 25th and 26th of September. Read our review of the experience of Bushmills and Northern Ireland at Planet Whiskies tour of Bushmills and Northern Ireland
You can also read the whole section about Bushmills Distillery at Bushmills Distillery Information on Planet Whiskies... So Bushmills is Planet Whiskies Distillery of the Month title for November 2023
Get Newsletter
Subscribe to our newsletter to get latest news, popular news and exclusive updates.