Scottish Lowland Whisky Accommodation near Bladnoch Distillery, Bladnoch - DG8 9AB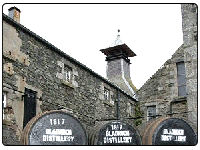 Welcome to the accommodation section on Planet Whiskies for hotels, bed and breakfast etc near Bladnoch Distillery in the Scottish Lowlands. If you would like to have you hotel, self catering cottage etc listed on this website please email Planet Whiskies with details of your accommodation and a picture of your lodgings. There is also a simply form that you can fill out and I will track down a photo of your accommodation
If you are wanting to know more regarding this distillery please go to the Scottish distillery section on the website where you can read about the Bladnoch Distillery and Visitor Centre and see all the distillery contact details.
Glaisnock House Guesthouse - Wigtown, Wigtownshire, Scotland, DG8 9EH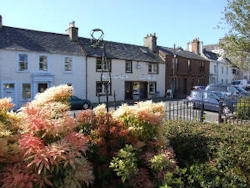 Book in at Glaisnock House guesthouse in south-west Scotland (Scottish Lowlands) and spend some time exploring Wigtown and this unique part of Scotland. Wigtown is surrounded by a spectacular peninsula of rich green, softly rolling pastures, beaches and rugged coasts located in the southwest corner of Galloway.
Glasnock Guess House is also located near the Bladnoch Distillery and Visitor Centre. This distillery is Scotland's most southerly distillery, dating from 1817 and would be an ideal way to spend a day learning about the traditions of making whisky before heading back to Glasnock Guess House and relaxing in the residents lounge.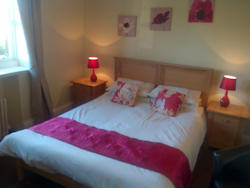 Quiet country roads, byways and breathtaking scenery are perfect for exploring by car, walking or bicycle. Stay a while and see this beautiful and often forgotten corner of Scotland. Bikers welcome.
Glaisnock House is centrally located in Wigtown overlooking the town gardens. Most of our tastefully decorated bedrooms have en-suite facilities and all rooms have hot and cold water, tea & coffee making facilities, colour TV, shaver point and central heating. There is also a residents' lounge and rooms are available in either single, double, twin or family sizes.
We serve a full traditional Scottish breakfast to get your day off to a great start and can also offer you delicious home-cooked lunches while evening meals are available in the tea room, if required. We pride ourselves on obtaining only the best of Galloway's local produce for our varied menus.
You can contact Glaisnoch Guess House at enquiries@glaisnockhouse.co.uk or visit their website at www.glaisnock.co.uk
Full contact details are - Glaisnock House, 20 South Main Street, Wigtown, Wigtownshire, Scotland, DG8 9EH. Tel: 01988 402249