Whisky Accommodation in Islay and Jura, Scotland (Part 2)
<< Previous Page of Islay and Jura Accommodation
The Harbour Inn and Restaurant, Isle of Islay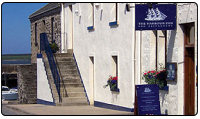 The Harbour Inn is situated adjacent to Bowmore harbour and is a family run hotel with seven bedrooms which all have en-suite facilities and the decoration to a very high standard. The Harbour Inn also offers an high quality award winning restaurant with excellent service from all the staff. The hotel has wonderful views over the sea towards Isle of Jura and is an ideal place to do Island hopping and also visit the whisky distilleries that are located on Isle of Islay.
The Harbour Inn was also voted Island hotel of the year for 2009 (Voted " Island Hotel of the Year 2009 " at the Scottish Hotels Awards ceremony held on 1st March, 2009 ..the Oscars of the Scottish Hospitality industry) which is a great award for this lovely well run hotel.
You can contact this hotel through email at info@harbour-inn.com and remember to say you heard about this hotel through Planet Whiskies. There is also a contact number + 44 (0)1496 810330 where you can book your stay. More information can be found on their website www.harbour-inn.com. This website is great for local information regarding Islay and details about the Harbour Inn.
Port Askaig Hotel, Isle of Islay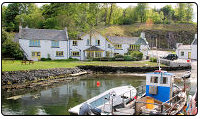 Port Askaig Hotel is another family run hotel on the Isle of Islay and is situated near the car ferries berth from the Scottish mainland. With the port so near the hotel is in easy reach of Jura. The hotel has been in ownership with this family for over 50 years and the standards are comfortable as they were all those years ago.
The hotel has lots of great Islay Malts- a real fire to dwell over while having a dram. Port Askaig is one of the best locations on Islay - it's very beautiful here and the ferries not only go to the mainland and Isle of Jura but also in summer to Isle of Colonsay and on to Oban. The hotel try hard to look after their guests -lots of the food is sourced locally and much of the seasonal vegetables and salad is grown organically in our own garden -the atmosphere is friendly and cosy with music in the old bar most Friday nights. The restaurant is lovely with only the best food served. There are lots on the menu from the surrounding area with the lobster lunches one to recommend.
There has been major refurbishment been on this hotel over the last year and work will be completed by June 2009 with more rooms being added and en-suite facilities, but this work has not affect the look and fell of the hotel and still has hotel with the characteristics of the past.
For more information relating to this hotel email hotel@portaskaig.co.uk . The hotel address is The Port Askaig Hotel, Port Askaig, Islay, PA46 7RB and phone number +44 (0)1496 840245. Port Askaig Hotel website is a great read where you can find out local information and travel details to Islay. So go to www.portaskaig.co.uk to find out the latest news and hotel prices.
Jura Cottage, Isle of Jura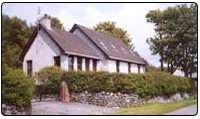 This cottage is ideal if you are planning at trip to Isle of Jura on the West Coast of Scotland. This location of this cottage is in a village of Craighouse and only a short walk to the Jura Hotel where you can find the hotel bar very suitable for resting your legs after a walk around this lovely part of Scotland. You are only a short walk away from Small Isles Bay.
There are special offers on the cottage website where you can find out regarding this below.
Contact details for this self catering accommodation can be found out by sending a email to juracottage@aol.com. For more information please either write to: Wash Farm House, Rainford Road, Bickerstaffe, L39 0HF. You can also phone them on +44(0)1695 557122. More detail can be found out on their website www.juracottage.co.uk
Distillery of the Month: November 2023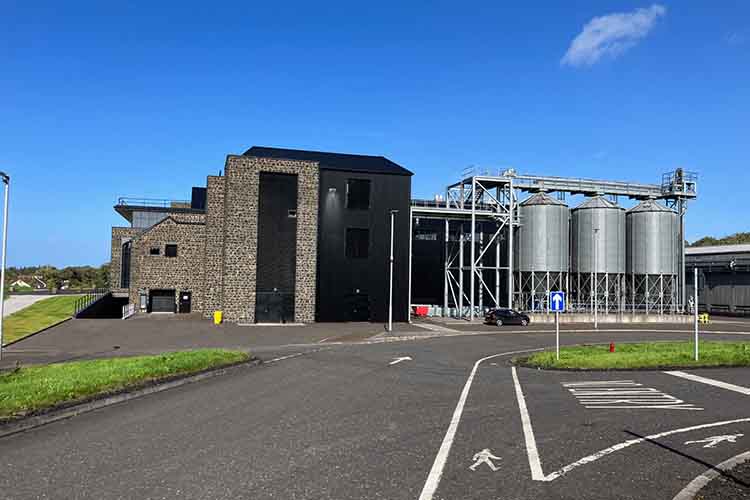 Planet Whiskies visited the new Bushmills Distillery in Northern Ireland on the 25th and 26th of September. Read our review of the experience of Bushmills and Northern Ireland at Planet Whiskies tour of Bushmills and Northern Ireland
You can also read the whole section about Bushmills Distillery at Bushmills Distillery Information on Planet Whiskies... So Bushmills is Planet Whiskies Distillery of the Month title for November 2023
Get Newsletter
Subscribe to our newsletter to get latest news, popular news and exclusive updates.