Two New Speyside Single Malts Released as Tormore Reveals New Look - 6th March, 2014

Chivas Brothers, the Scotch whisky and premium gin business of Pernod Ricard, has released two new small batch, single malt whiskies from its Speyside distillery, Tormore.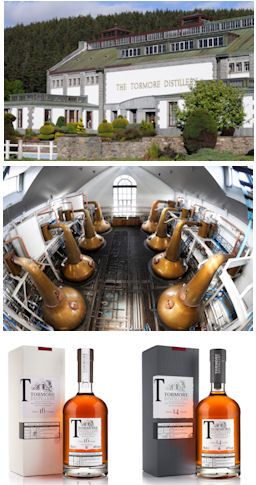 The launch of Tormore 14 Year Old and Tormore 16 Year Old, both produced in limited quantities from a small number of carefully-selected casks, coincides with a new identity for the brand, as it aims to appeal to the growing number of discerning drinkers who appreciate the craft quality and provenance of Speyside single malt whisky.
Tormore 14 Year Old and Tormore 16 Year Old are aged in American oak casks that demonstrate the distillery's light, smooth, and fruity character. Tormore 14 Year Old has a fruity nose that offers hints of citrus and raspberry, a smooth, sweet taste featuring liquorice and ginger, followed by a long, sweet finish with a spicy tang.
Tormore 16 Year Old, which is bottled without chill-filtration to reveal further layers of complexity, presents a well-balanced nose of sweet orange and barley sugar, a mouth-watering, juicy taste of ripe melon and pear, with a long and slightly dry finish. Tormore 14 Year Old and Tormore 16 Year Old are currently sold in France, priced at 42€ and 56€ respectively, and are expected to be available in other countries throughout 2014.
The new look for Tormore includes a contemporary logo and refreshed packaging, which highlight the distillery's still room and natural landscape, reinforcing the purity of the spirit. The whiskies are presented in a luxury gift box that features the batch number and the signature of Master Distiller, Neal Corbett, reinforcing its crafted quality and making it an ideal gift for single malt fans.
A new website (www.tormoredistillery.com) has also been developed, enabling malt whisky enthusiasts to discover the unique flavour profiles of the two expressions and to explore the distillery's heritage.
Neal Corbett, Master Distiller at Tormore Distillery, comments: "The re-design of Tormore and the release of these handcrafted whiskies herald a new era for the distillery, which I am proud to be leading. Tormore 14 Year Old and 16 Year Old showcase the distillery's smooth signature style, so we hope that both Scotch connoisseurs and discerning drinkers looking to expand their repertoire will enjoy discovering these whiskies in the months to come."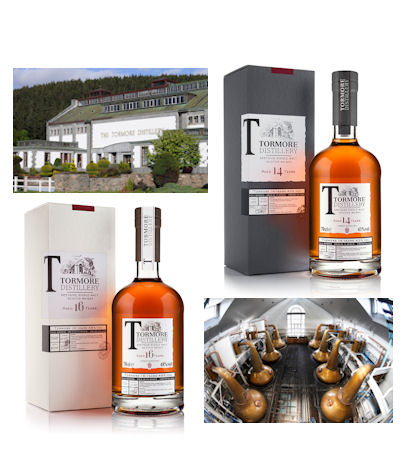 << Back to all the latest whisky news brought to you by Planet Whiskies