Tomatin Distillery - Refurbished Tomatin Distillery is Preparing for a Bumper Summer Season- 27th June, 2012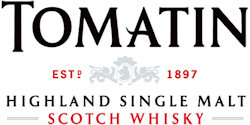 Tomatin Distillery is looking forward to welcome in excess of 20,000 visitors to its Visitor Centre this summer,
following a £150,000 investment in upgrading the popular tourist attraction.
As well as extensive refurbishment and brand new facilities, an exciting new feature within the Visitor Centre is the ability to pour and label your own limited bottle of Tomatin whisky. There will be two Distillery Exclusive casks at any one time for visitors of the distillery to choose from and when the cask is emptied it will be replaced with a new selected cask.
The distillery tour has also been improved, so much so that the distillery is also celebrating its upgraded VisitScotland rating to 4 stars, awarded in June 2012. While the tour previously offered limited access, visitors will now – for the same price – see more of the production areas of the distillery, including the Malt Bins, Mashing, Fermentation, the Stillhouse and one of the traditional Dunnage Warehouses.
Marie Macleod, Visitor Centre Manager, is delighted with their new look: "Following the refurbishment, the Visitor Centre now looks much brighter and more inviting. We've had great customer feedback since we started the new tour, which was emphasised with the great result following our mystery guest visit from VisitScotland!
Our Distillery Manager, Graham Eunson, also had the great idea of opening up the side of one of our disused Mash Tuns to let visitors see the inside, an added extra which is unique to Tomatin Distillery and has also been a wonderful success so far."
Tomatin continues to push its award winning Single Malt Scotch Whisky range, along with its Blended Scotch Whisky brands, all of which are available to purchase from the Distillery Visitor Centre Shop. Details of Visitor Centre opening times and tours are available from their website: www.tomatin.com
<< View Tomatin Single Malt Range
<< View more details about the Tomatin Distillery
<< Read about Planet Whiskies tour of Tomatin DIstillery
<< Read more Graham Eunson Master Distiller

<< Back to all the latest whisky news brought to you by Planet Whiskies