Latest News Whisky - Glenmorangie celebrates being 'The Best of the Best' - 29th July, 2011
Over the past five years Glenmorangie has achieved more prestigious accolades than any other single malt Scotch whisky at the International Wine and Spirits Competition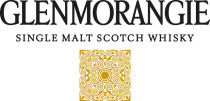 Glenmorangie is toasting a record run of gold medals at the 2011 International Wines and Spirits Competition (IWSC).
Glenmorangie whiskies have now won a remarkable total of eighteen 'Gold Best in Class' medals over the past five years at the IWSC – the most internationally-recognised awards body.
This is more than any other single malt Scotch whisky, making Glenmorangie the best of the best.
Beating off stiff competition, this consistent display of top class awards reflects the uncompromising commitment to the art of whisky creation at Glenmorangie. It also cements the Company's reputation for being creators of 'Unnecessarily Well Made' single malt Scotch whiskies.
It does this by using the tallest stills in Scotland and the finest oak casks, and by pioneering the now widely used technique of extra maturation to provide additional rich and intriguing layers of flavours to the house style of Glenmorangie.
This year, after blind tasting and professional analysis, the independent judges awarded five of their ultimate prizes – the highly regarded 'Gold Best in Class' – to Glenmorangie Original, Nectar D'Or, 18 Years Old, Quarter Century and Signet.
Paul Skipworth, President & Managing Director, The Glenmorangie Company.said: "We are absolutely delighted to win these distinguished awards. Accolades from the IWSC are a credit to our Glenmorangie Whisky Creation Team, which continually strives to create new, innovative single malt Scotch whiskies with an intriguing variety of tastes, textures and aromas.
"Using unique creation techniques they deliver the rounder, smoother taste that has set Glenmorangie apart."
Dr Bill Lumsden, Head of Distilling and Whisky Creation at The Glenmorangie Company, said: "Winning these awards is an honour in acknowledgement of all the work that goes in to crafting each Glenmorangie expression. I am thrilled that such a respected awards body as the IWSC have recognised this and have consistently bestowed on us their most prestigious awards."
<< Back to all the latest whisky news brought to you by Planet Whiskies