The Famous Grouse raises tens of thousands for charity
Published Date: 16th March 2009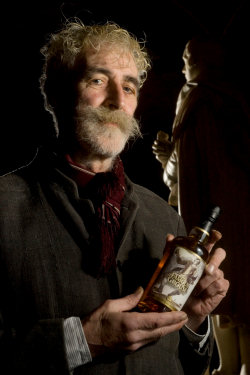 The 250th anniversary of Robert Burns wasn't simply a chance for thousands of revellers to enjoy a wee dram. The Famous Grouse, Scotland's Number 1 whisky, helped many charities to enjoy a more prosperous 2009.
As a result, over £70,000 was raised by Burns Suppers around the world from auctioning The Famous Grouse limited edition blended whisky.
The Famous Grouse created 250 limited edition bottles of 37 year old blended malt to mark both Burns' 250th birthday and the 37 years of his short but fruitful life. Renowned Scottish artist and playwright John Byrne was commissioned to create an original drawing of Robert Burns to adorn this limited edition whisky, making it a unique collector's item as part of The World Famous Burns Supper celebration. In keeping with the humanitarian spirit of Burns, these bottles were only available for Charity Auction. Each one was valued at a minimum of £400 but some were sold for over £1,200 and on one occasion £2,887 was raised.
Many Scottish charities incorporated these bottles into their fundraising efforts, with St. Columba's Hospice in Edinburgh raising £5,000 alone. Appropriately, the Ayrshire Hospice, based in Burns' birthplace, also benefited as did the Highland Hospice, Edinburgh Sick Kids Friends Foundation, MS Revive, Bowel Cancer UK, Alzheimer's Research Trust and the Motor Neurone Disease Association to name but a few.
The goodwill was spread worldwide with many bottles being sent to Burns Suppers as far as Azerbaijan, China, Indonesia, Kazakhstan, Malawi, Latvia and the Ukraine where some of the highest amounts of money have been raised for the bottles:
The British Chamber of Commerce in Latvia was the location of a large Burns Supper where they raised £2,878 by holding a raffle for the limited edition of The Famous Grouse – the highest amount so far.
Ex-pats in Balikpapan, Indonesia imported a Macsween haggis from Bali for 200 invited guests whilst they spread the word about Burns and Scotland raising £1200 from auctioning the bottle.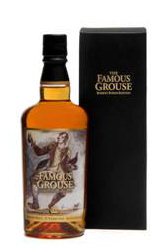 It may be a long way from the highlands of Scotland but that didn't stop over 300 guests toasting Robert Burns at the British Chamber of Commerce's annual Burns supper in Shanghai. They raised £1,750 following a raffle for the limited edition.
Marie Christie, Project Director of Homecoming Scotland 2009, said;
"It is fantastic that so many companies and individuals from so many different countries took part in the Homecoming Scotland 2009 opening weekend celebrations by registering their own Burns Suppers as part of The World Famous Burns Supper celebration. With over 3, 600 Burns Suppers registered on the site we believe we have created a world record for the largest number of Burns suppers joined together in this way, and we hope that many of those that took part across the world will also join the celebrations in Scotland this year. There are more than 300 events and festivals planned as part of the Homecoming Scotland programme."
Gerry O'Donnell, director of The Famous Grouse, commenting on this news: "This is a fantastic achievement. Given the Humanitarian spirit of Robert Burns it is great to see that The Famous Grouse has been so instrumental in helping people raise funds benefiting charities all over the world."
To see photos and stories of how people celebrated Burns Night 2009, go to www.burnssupper2009.com (Sorry website now not available)
<< Back to all the latest whisky news brought to you by Planet Whiskies