Aberlour shows what lies behind the crafting of its rich and complex single malt - 4th February, 2014
Aberlour Photography by David Maitland - A' bunadh
A' bunadh - Award winning photographer, David Maitland, has developed a series of intriguing photographs providing a glimpse of the enigma of Aberlour whisky through its components and craft. At 200x magnification this photograph of Aberlour's hand-crafted A'bunadh shows crystals bursting with sweet flavour originating from the specially selected ex-sherry casks. Like each batch of A'bunadh, this image is unique, as this was captured just as the crystal began to grow.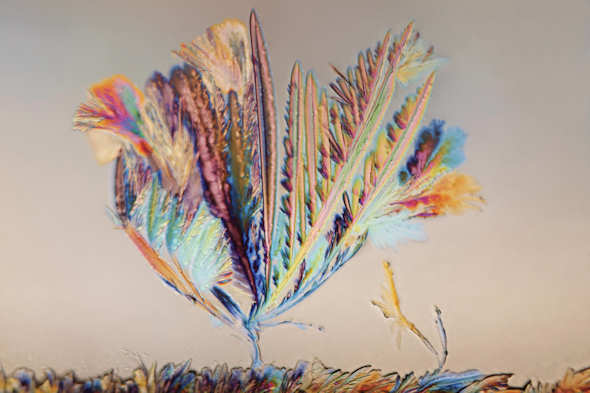 For more details see their website Aberlour Distillery
<< Back to Aberlour Photography by David Maitland
<< See the full range of Aberlour Single Malt Whiskies
<< Back to all the latest whisky news brought to you by Planet Whiskies
Get Newsletter
Subscribe to our newsletter to get latest news, popular news and exclusive updates.