Laphroaig Live 2015 returns to Islay to celebrate 200 years :: 12th September,2015 :: Watch Live On Planet Whiskies Thursday 24th September, 2015 at 8pm (UK time)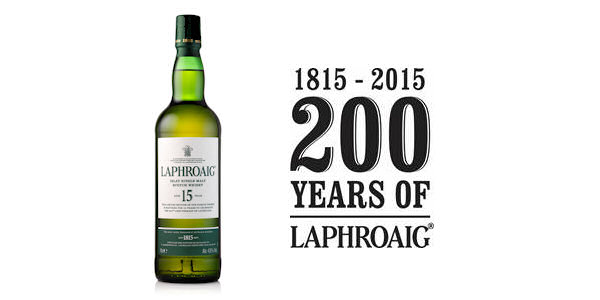 On Thursday 24th September at 8pm local time the ninth annual Laphroaig Live will broadcast live on the web from the island of Islay.
Laphroaig is this year celebrating 200 years and to mark this very special anniversary we are returning to the home of Laphroaig, the island of Islay to showcase four phenomenal whiskies as well as going behind the scenes at the distillery with Laphroaig's very own distillery manager on this auspicious year John Campbell who will be joined by no less than five of the previous distillery managers! The first time they have all been together.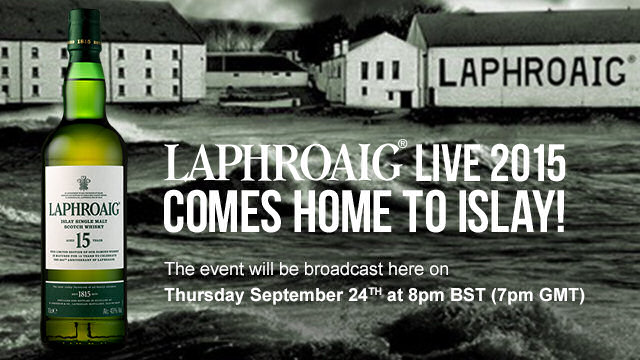 This year we will be tasting 4 very special expressions. The one off Laphroaig 15 YO – the official 200th Expression; Laphroaig Cairdeas 2015 - distilled using only the original small stills; Laphroaig 21 YO – created for the Friends of Laphroaig 21st Birthday; and a unique Laphroaig 32 YO - 100% sherry matured, a very rare, special expression.
Coming live from Laphroaig's famous floor malting's, one of only a handful left in the whisky industry, John Campbell and our five previous distillery managers will be joined by two experts Bernhard Schafer - whisky journalist and Master of the Quaich and Emma Andersson, Editor of Allt Om Whisky.
Also joining John will be Marcel van Gils, author of the official 200th book about Laphroaig as well as many of our Friends of Laphroaig from many countries around the World.
But our main audience, who will as always be posting in their questions to the panel live on the night, is our worldwide audience of Laphroaig lovers, including a live link to Laphroaig US Whisky Ambassador Simon Brooking who will be joined by 75 Friends of Laphroaig via a live link to New York.
To celebrate this special occasion, Laphroaig will be attempting to set a world record by encouraging the whole global audience to raise a toast to Laphroaig on their 200th anniversary!
You can watch the show live at http://www.laphroaig.com/live/ on Sept 24th at 8pm local time and if you would like to submit a question for the panel you can send it in now at the above link. Note that John sends out Laphroaig nosing glasses for the best questions.
Join the conversation on Twitter, Instagram and Facebook with #LaphroaigLive
Some global times of Laphroaig Live on the 24th September;
UK 8pm
New York 4pm
Los Angeles 1pm
Sydney 6am (25th September)
Stockholm 10pm
Berlin 10pm
<< Back to all the latest whisky news brought to you by Planet Whiskies