Islay's Kilchoman Distillery Releases Port Matured Single Malt
Published Date: 26th August 2014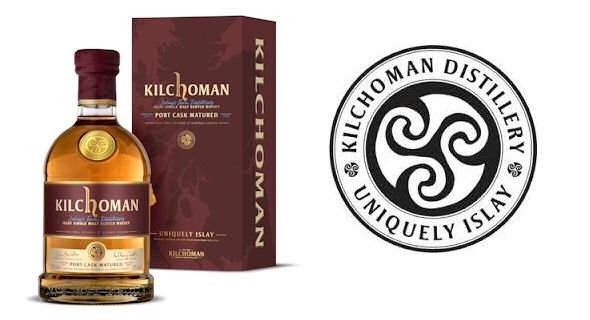 Kilchoman, Islay's newest distillery will next week release its first ever port cask matured whisky, just 1000 cases (6) of the special edition release will be bottled.
Kilchoman's Port Cask Matured release, the first of its kind from the distillery, is fully matured in ex Ruby Port casks allowing for the full influence of the port casks to be imparted into the whisky.
Anthony Wills, Managing Director of Kilchoman
Anthony Wills, managing director of Kilchoman, said: "We experimented with a number of different cask types to see which ones worked for a full maturation term and the ruby port casks are exceptional at just 3 years old. The palate has a wonderful balance of port influence but maintains much of Kilchoman's signature characteristics"
The Port Cask Matured release is non chill-filtered and is natural colour. It is bottled at 55% ABV and will be available in the UK from the 5th of September in all good wine and spirits retailers, priced at RRP £65 - £69 per 70cl bottle. It will also be available directly from the distillery website www.kilchomandistillery.com
Founded in 2005, Kilchoman is one of the smallest distilleries in Scotland and the first distillery to be built on Islay for 125 years. A working farm distillery, it is one of only a handful of distilleries still practising floor malting. Kilchoman also grows a portion of its barley at the distillery and complete all parts of the production process, from barley to bottling on the island.
Social Media sites for Kilchoman Distillery
facebook.com/pages/Kilchoman-Distillery
<< Back to all the latest whisky news brought to you by Planet Whiskies