Introducing Longmorn :: The Distiller's Choice :: New expression revealed for Speyside's best-kept secret, Longmorn Single Malt :: 18th January, 2016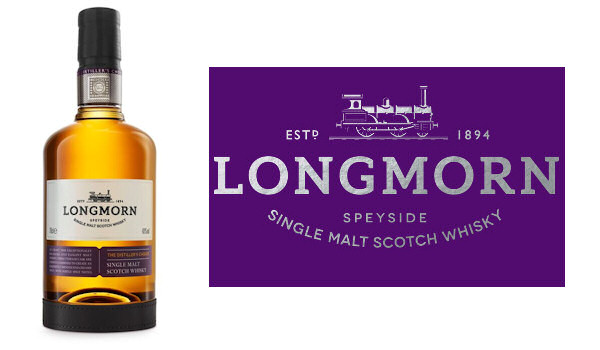 Longmorn has launched The Distiller's Choice, a smooth, triple-cask matured single malt Scotch whisky, offering a new interpretation of the brand's renowned classic toffee flavours.
Longmorn The Distiller's Choice is a well-balanced single malt with incredible depth of flavour, presenting notes of delicate spice, sweet treacle toffee and caramel – the result of maturation in a range of exceptional American oak, ex-Oloroso sherry and traditional oak casks. The expression is a new release from Longmorn as part of a renewed focus from Chivas Brothers on the distillery, which is often referred to as Speyside's best-kept secret.
Each bottle of Longmorn has been crafted to perfection in Speyside since John Duff established the distillery in 1894. Created to be the epitome of exquisite taste, Duff sculpted the Longmorn signature style by marrying craftsmanship and advancing technological techniques. In his pursuit of excellence, he built a railway station adjacent to the distillery to bring in the best ingredients and swiftly export the whisky. His installation of broad, smooth-shouldered stills also allowed for a lower fill level that increases contact with the copper during distillation, known by distillers as the 'kiss of the copper', which reaps the benefits of fresh local water drawn directly from the Moray Aquifer. These same stills are used today.
Longmorn The Distiller's Choice is presented in distinct, luxury packaging that befits its exceptional quality; the glass bottle has high, broad shoulders, a long pouring neck and is largely transparent to showcase the quality of the whisky inside. The two labels pay homage to the founder's railway station by replicating the style of a train ticket and inclusion of a steam train as part of the updated logo. Modern luxury cues pay homage to the golden age of progress in the late 1800s, with the striking purple colour evoking 'The Mauve Decade', which saw the increased availability of purple clothing, previously only available to the aristocracy.
Clarisse Daniels, Global Marketing Manager for Single Malts at Chivas Brothers, comments: "For more than a century, Longmorn single malt has been one of the best-kept secrets in Scotland, so we are very excited to be releasing The Distiller's Choice. What better single malt than Longmorn, created in the Golden Era of Luxury, to delight discerning drinkers looking for quality, heritage and pedigree. Longmorn The Distiller's Choice, with its soft, creamy and rich flavour profile, will be the perfect addition to the repertoire of knowledgeable Scotch whisky drinkers around the world."
Bottled at 40% ABV, Longmorn The Distiller's Choice will be available from January 2016 in 27 markets, including UK, Canada and France, at the RRP of $94 per litre in domestic markets (or local equivalent). Longmorn 16 Year Old will remain part of the range with more information available in due course.
<< Back to all the latest whisky news brought to you by Planet Whiskies