Latest Whisky News -The Macallan Single Malt Whisky
The Macallan announce limited edition bottling - Remix, Remixed - 5th December, 2013
The Macallan Masters of Photography: Capsule Edition: Daido Moriyama - 'Remix, Remixed'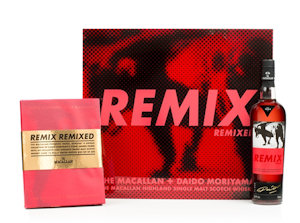 To celebrate the 75th birthday of the contemporary Japanese photographer Daido Moriyama and acknowledge his contribution to the art of photography, The Macallan will launch The Macallan Masters of Photography: Capsule Edition: Daido Moriyama – Remix, Remixed.
This limited edition offering of only 500 bottles, exclusive to Asia Travel Retail, features a remix of Daido Moriyama work from his renowned book of the same name "Remix" along with some other specially selected material. Each specially bound book, which includes a series of inspired French fold pages, has been hand signed by the photographer himself. The aim was to showcase his impactful style by bringing it to a wider audience, pairing it with a one-off cask strength single malt Scotch whisky from The Macallan.
The whisky chosen by The Macallan's Whisky Maker Bob Dalgarno brings alive the subtleties of the photographers work. Matured in a first fill sherry seasoned oak cask (cask no. 15,245), the whisky is indulgent and sumptuous, and showcases the dark character of The Macallan (58.9% ABV). Measuring 75 on The Macallan colour scale this is one of the darkest single casks ever released and is priced at $1,750 (USD).
Ken Grier, Director of Malts at Edrington, commented: "We took our inspiration for this capsule edition of The Macallan Masters of Photography following an exclusive event by Daido Moriyama, supported by The Macallan at The Tate Modern, entitled 'Menu'. 350 guests gathered and selected their personal menu of Daido Moriyama's photographs which were then bound into a silk screened book cover and signed by Daido.
"This made such an impression that we were moved to further celebrate his work by creating a very distinctive limited edition. We felt passionately about capturing Moriyama's challenging perspective and style. His influence over the photographic world in both Japan and the rest of the world has been profound and we're relishing marking his life and work with this latest release."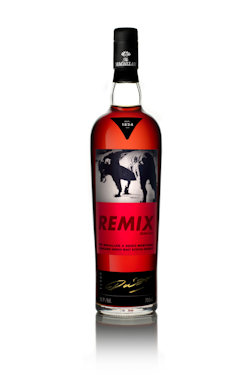 Tasting Notes: Daido Moriyama – Remix, Remixed (58.9% ABV)
Colour: Darkest cherry

Nose: Opulent and intense. The cask shows its darker side. Raisin, fig, date and clove are the heavyweights of the group supported by ripe apple, black cherry, chocolate, ginger and resinous wood.

Palate: Viscous, orange peel, citrus oil. Ginger, wood spices and clove. Treacle shows later with a depth of sweetness then bitter chocolate

Finish: Long and warming..
<< View Single Malt Whiskies in The Macallan range
<< Back to all the latest whisky news brought to you by Planet Whiskies
Distillery of the Month: November 2023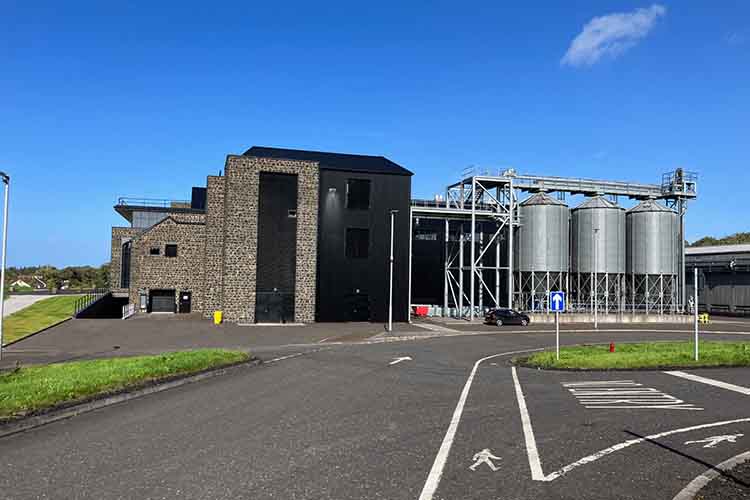 Planet Whiskies visited the new Bushmills Distillery in Northern Ireland on the 25th and 26th of September. Read our review of the experience of Bushmills and Northern Ireland at Planet Whiskies tour of Bushmills and Northern Ireland
You can also read the whole section about Bushmills Distillery at Bushmills Distillery Information on Planet Whiskies... So Bushmills is Planet Whiskies Distillery of the Month title for November 2023
Get Newsletter
Subscribe to our newsletter to get latest news, popular news and exclusive updates.