The Dalmore launches 12 Year Old Sherry Cask Select Single Malt: The latest addition to The Dalmore Principal Collection
Published Date: 28th September 2020
The Dalmore is proud to present The Dalmore 12 Year Old Sherry Cask Select Single Malt, the latest addition to The Dalmore's Principal Collection and an elegant evolution of the distillery's legendary house style.
The new offering from the Highland Single Malt maker celebrates the inextricable affinity between The Dalmore and sherry. It is an exquisite union of the finest oak, and a unique blend of rare and aged sherry, born from an enduring passion to create exceptional single malts that honour the sanctity of the cask.
To realise his vision, Master Distiller Richard Paterson selected three cask partners from Andalucia. Tevasa, Vasyma, Paez. Together they curated the perfect oak casks and created a bespoke sherry blend to season these casks in order to realise the exact flavour profile desired by Paterson.
This single malt begins its life in American white oak ex-bourbon casks where it spends ten years maturing; meanwhile our European and American Oak oaks are selected precisely for their active, extractive qualities, and crafted into casks. A bespoke sherry blend of aged oloroso and Pedro Ximénez sherry is crafted by our coopers, and further customised for each maker ahead of seasoning and filling the casks for a full finish of up to three years. The result is an assemblage of sherry cask finishes, each gifting layers of sherry and oak influence for a sweet fruit and decadent spice drinking experience.
This elegant single malt balances nutty flavours of crushed almonds, dark chocolate and a dusting of cinnamon with a sweet Pedro Ximénez influence and hints of sweet mangoes, panna cotta and lemon sponge cake. The aroma is enticing and fragrant of caramelised orange, ginger and sultanas, laced with honey.
It is the exceptional maturation process for this bottling that ensures that this whisky embodies the essence of Dalmore's house style, while exemplifying the influence of sherry for a more complex, elegant and refined drinking experience.
Richard Paterson said: 'The 12 Year Old Sherry Cask Select is elegance personified and an excellent addition to our Principal Collection. Its full finish in oloroso and Pedro Ximénez sherry casks reveals a more floral, light and refined side to The Dalmore. It is a truly decadent whisky which celebrates the deep-rooted alliances with our cooperage partners to source the most exquisite casks and truly showcase the depth of The Dalmore's character.'
Paterson, who has been the creative force behind the brand for over fifty years, joined in 1970. He has developed a fearsome reputation for the curation of exquisite casks, sourcing exceptional casks from the world's finest bodegas and wineries to craft unique and unforgettable expressions.
The Dalmore 12 Year Old Sherry Cask Select is now available to purchase at The Whisky Shop in the UK at an RRP of £69. The expression is also available across major Asian markets including Taiwan and China and will be made available in the US from 2021.
For more information, please visit www.thedalmore.com.
Tasting notes for The Dalmore 12 Year Old
The Aroma: Caramelised orange, ginger and sultanas, laced with honey
On the Palate: Dark chocolate and crushed almonds with a dusting of cinnamon
Finishing Notes: Sweet mangos, panna cotta and lemon sponge cake
Whisky details: Initial maturation in American white oak ex-bourbon casks and finished in American & European casks from 3 different Andalucian cooperages (Tevasa, Vasyma, Paez), each of which previously held a unique blend of aged oloroso and Pedro Ximénez sherry.
ABV: 70cl, 43%
More Whisky News
Distillery of the Month: November 2023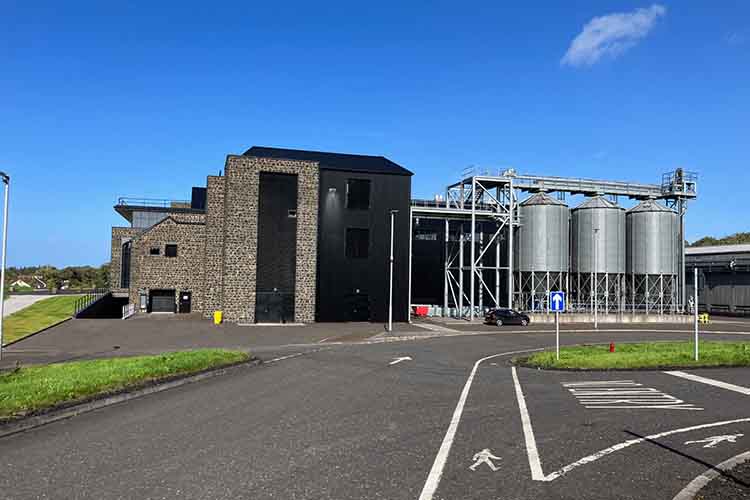 Planet Whiskies visited the new Bushmills Distillery in Northern Ireland on the 25th and 26th of September. Read our review of the experience of Bushmills and Northern Ireland at Planet Whiskies tour of Bushmills and Northern Ireland
You can also read the whole section about Bushmills Distillery at Bushmills Distillery Information on Planet Whiskies... So Bushmills is Planet Whiskies Distillery of the Month title for November 2023
Get Newsletter
Subscribe to our newsletter to get latest news, popular news and exclusive updates.