Templeton Distillery Debuts Tequila Cask Finish At Tales Of The Cocktail
Published Date: 5th August 2023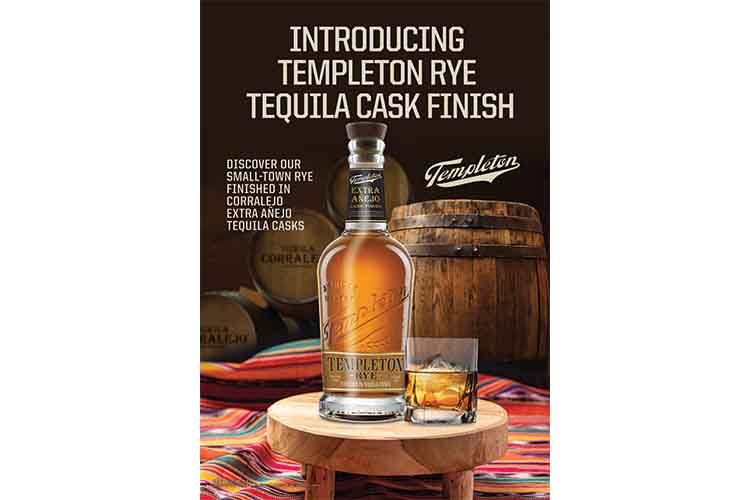 New Orleans, LA - July 31, 2023 - Templeton Distillery introduced Tequila Cask Finish to trade and spirits industry professionals at Tales of the Cocktail this week. Templeton Rye Tequila Cask Finish will be on shelves this September and is hugely anticipated.
Originally matured in new American oak flame-charred barrels for a minimum of 6 years and then meticulously finished in Tequila Corralejo 99,000 horas Extra Anejo barrels for a period of 3-6 months. An outlet for innovation, our limited-release cask finish series offers an annual unique twist on what rye can be.
The Tequila Cask Finish is release No. 5 in our cask finish series, a Limited Edition sold on allocation and not to be missed. Only 4,200 cases will be produced globally.
Templeton Distillery's Tequila Cask Finish 750ml is 92 proof (46% ABV) Templeton Distillery and Tequila Corralejo have a rich history in their communities. Templeton Rye Tequila Cask Finish was inspired by the synergies and shared experiences of tradition in each small town; Templeton, IA and Guanajuato, MX.
"This collaboration is a testament to our drive to push the boundaries of innovation with our cask finish series," said Shane Fitzharris SVP Commercial, Infinium Spirits. "With these fantastic Tequila Corralejo barrels and a 3-6 month secondary maturation finish, we have created a special release that delivers great complexity and a flavor profile that spectacularly balances Rye spice with Agave sweetness."
About Templeton
Templeton Distillery has earned a reputation as a leader in high-quality rye whiskey. This is something that they like to think would make the residents of Templeton, Iowa during Prohibition - themselves making whiskey and hiding it in basements - quite proud. Today, their rye is made a little differently (100 years and legal production capabilities will change how you do things). With a 95% rye / 5% malted barley mash bill, Templeton Rye is aged in new American oak barrels.
Their state-of-the-art distillery opened in 2018 with plans to bring all aspects of distillation and aging in-house. This innovative production facility not only creates the opportunity for more jobs and local agriculture but for enhanced quality control across all their whiskeys, whether it's the flagship portfolio or innovative products such as the Cask Finish Series. All Templeton Rye products currently available for sale have been distilled and aged in Indiana, with maturation and bottling taking place at the Templeton Distillery and plans to release their own distillate from the Templeton Distillery stable in the next 18-24 months. Templeton Rye has three core expressions: 4 Year and 6 Year, which have received a Gold and a Double Gold medal, respectively, at the San Francisco World Spirits Competition, along with the new 10-Year Single Barrel, which also received the Double Gold. Learn more about Templeton Distillery by visiting templetondistillery.com/ or follow on Facebook at @TempletonDistillery, Twitter at @TempletonDist, and Instagram at @TempletonDistillery.
About Tequila Corralejo
With a 250-year history in a community rich with tequila tradition, Corralejo celebrates the flavor of Mexico. Standing head and shoulders above the rest, we craft tequila that you can enjoy with confidence. For more information, please visit https://corralejotequila.com/
About Infinium Spirits
Established in 2005 and based out of San Diego, California, Infinium Spirits is a family-owned global premium spirits supplier. Infinium specializes in building a diverse and distinctive portfolio of award-winning spirit brands including Templeton Rye; Seagram's Vodka; Corralejo Tequila; Crystal Head Vodka; Zaya Rum; Highway Vodka; Torres Brandy; Tears of Llorona Tequila; Los Arango Tequila; Magdala Orange Liqueur; Rives Gin; Perro San Juan Mezcal and El Gobernador Pisco. For more information, visit www.infiniumspirits.com.
More Whisky News
Distillery of the Month: November 2023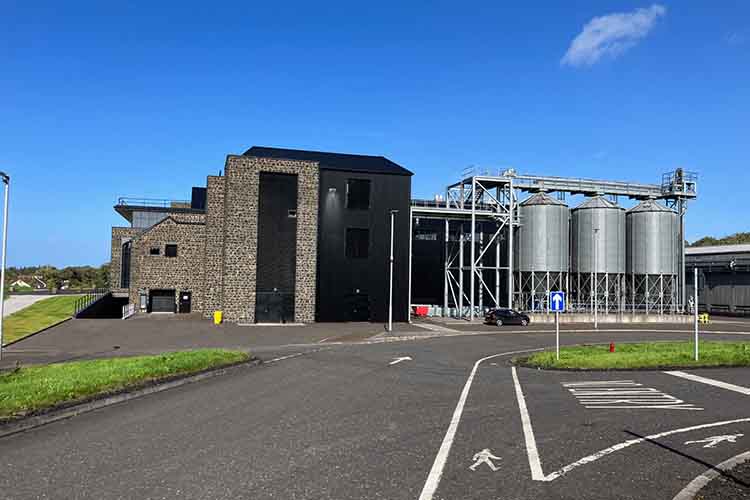 Planet Whiskies visited the new Bushmills Distillery in Northern Ireland on the 25th and 26th of September. Read our review of the experience of Bushmills and Northern Ireland at Planet Whiskies tour of Bushmills and Northern Ireland
You can also read the whole section about Bushmills Distillery at Bushmills Distillery Information on Planet Whiskies... So Bushmills is Planet Whiskies Distillery of the Month title for November 2023
Get Newsletter
Subscribe to our newsletter to get latest news, popular news and exclusive updates.