Redbreast Announces The Iberian Series: A Dedicated New Range Inspired By The Iberian Peninsula
Published Date: 22nd September 2021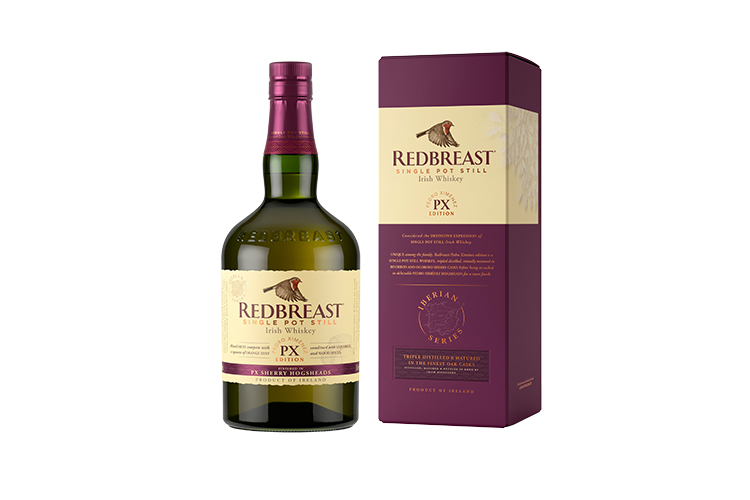 Redbreast Irish Whiskey, produced by Irish Distillers at Midleton Distillery, has unveiled a new collection of whiskeys. The Iberian Series celebrates the brand's long-standing connection to some of the Iberian Peninsula's most celebrated cooperages and winemakers.
Redbreast Pedro Ximénez Edition will join the award-winning Lustau Edition[*] in the inaugural Redbreast Iberian Series line up in yet another stunning example from Midleton's skilled whiskey makers of how Ireland and Iberia's rich heritages, as the purveyors of some the world's finest spirits and wines, can combine to create whiskeys that are truly extraordinary.
The first limited edition release to join the series, Redbreast Pedro Ximénez Edition, is a single pot still Irish whiskey, triple distilled and initially matured in ex-bourbon and oloroso sherry casks before being re-casked into delectable Pedro Ximénez hogsheads from the southern tip of Spain for a minimum of 12 months. Just half the size of a standard sherry butt, the increased surface area of the hogshead intensifies the flavour contribution from the Pedro Ximénez-soaked wood, imparting notes of treacle, raisins and orange zest thanks to the sweeter grape variety used in the world-renowned sherry.
Redbreast Lustau Edition - launched in 2016 to critical acclaim around the globe - will remain the anchor expression in the Redbreast Iberian Series and will be joined by a new Limited Edition release from time to time.
Master Blender Billy Leighton comments: "Iberia has been central to the history of Redbreast, and my colleagues and I have been visiting the peninsula since the 1980s. The close relationships fostered there over decades have led to many delightful discoveries that take the region's influence on our whiskey to another level, while sitting comfortably within the Redbreast family. It gives me great pleasure that the new Iberian Series gives us an outlet to bring our best discoveries to consumers around the world. The collection will add new and exciting chapters to the Redbreast Family story with whiskeys finished in casks sourced from the sun-drenched bodegas of Spain and Portugal, suffused with the natural warmth and sweetness of the Iberian Peninsula."
Dave McCabe, Blender at Irish Distillers adds, "The creation of the Redbreast Pedro Ximénez Edition came about thanks to strong relationships and good fortune. A number of years ago, our friends in Antonio Páez Lobato Cooperage in Jerez presented us with an exceptional opportunity to trial casks which had been pre-seasoned with Pedro Ximénez sherry for two years. Finding that the wood contributed a very different flavour profile to the traditional Spanish sherry cask, we finished our Redbreast whiskey in these hogsheads for between 12 and 22 months, adding a distinctive twist to the signature Redbreast character."
"Underpinned by the much loved Redbreast Lustau Edition, each subsequent expression in this series will represent a new chapter in exploring the casks, flavours and aromas from this region."
Crafted to the exacting standards of Irish Distillers Master Blender Billy Leighton and Blender Dave McCabe, Redbreast Single Pot Still Irish Whiskey Pedro Ximénez Edition is bottled at 46% ABV and without chill-filtration. It will be available in Ireland from 27th September, in the UK, Finland and Global Travel Retail from late September, and in the US from November at RRP of €80, £72, $86.
Tasting notes for Redbreast Pedro Ximénez Edition:
Nose: Hints of fruit, spices and toasted nuts combine with the subtly sweet aroma of Pedro Ximénez sherry seasoned casks.
Taste: A zesty, syrupy mouthful with the perfect balance of fruit, spice and toasted notes.
Finish: Satisfyingly rich and long, sweet flavours linger on the palate.
Tasting notes by Redbreast Lustau Edition:
Nose: Rich infusion of dark fruits, prunes, dates and figs with liquorice, marzipan, toasted oak and Redbreast spices
Taste: Creamy pot still with Redbreast spices balanced with richness of sherry finish and contribution of fresh Spanish oak
Finish: Endless. Sweetness and Pot Still spices endure while Oloroso Sherry and Spanish Oak have the last word.
* In 2021, Redbreast Lustau Edition was awarded a Double Gold medal at the San Francisco World Spirits Competition and a Gold medal by the International Spirits Challenge and Beverage Testing Institute.
More Whisky News
Distillery of the Month: November 2023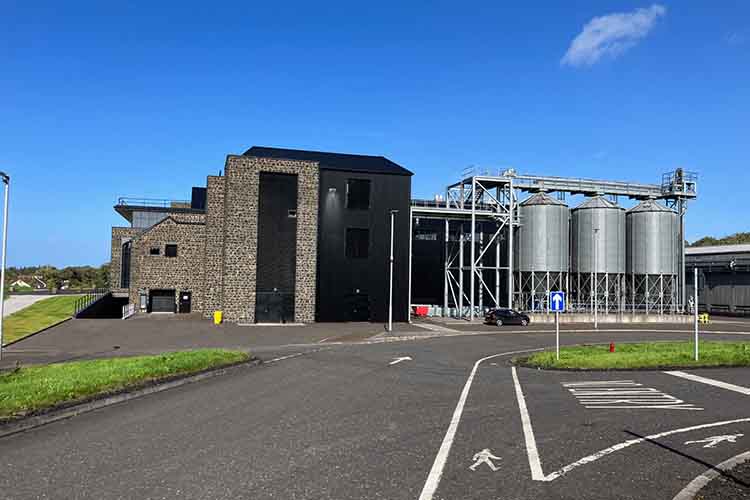 Planet Whiskies visited the new Bushmills Distillery in Northern Ireland on the 25th and 26th of September. Read our review of the experience of Bushmills and Northern Ireland at Planet Whiskies tour of Bushmills and Northern Ireland
You can also read the whole section about Bushmills Distillery at Bushmills Distillery Information on Planet Whiskies... So Bushmills is Planet Whiskies Distillery of the Month title for November 2023
Get Newsletter
Subscribe to our newsletter to get latest news, popular news and exclusive updates.