PX Sherry Cask Matured Limited Edition from Kilchoman Distillery
Published Date: 6th May 2021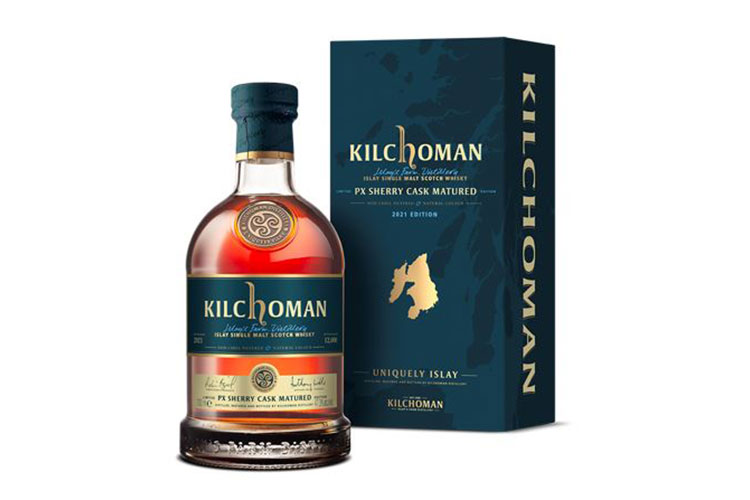 There is another first on the way from Kilchoman, a PX (Pedro Ximénez) Sherry Cask Matured limited edition. Some may have tasted the single cask releases matured in PX from Kilchoman, but this will be a first general release, available worldwide.
Recent releases of Fino and Oloroso sherry matured whisky from the distillery has shown how each individual style of sherry has added its own unique character to the Kilchoman spirit. Pedro Ximénez, commonly referred to as PX, is a sweet sherry that adds waves of richness and intensely sweet flavours to the whisky.
This first edition of the PX Sherry Cask Matured is a vatting of 33 casks in total, 9 fully matured casks and 24 finished in Pedro Ximénez for between 12 and 18 months. These casks were combined to produce 12,000 bottles at a strength of 47.3% abv.
"Pedro Ximénez casks aren't always the easiest to work with. That was why we decided on a combination of full maturation and finishing, to balance the distinct PX influence with that of our spirit. I'm delighted with the result; big and bold but with a delightful poise and balance of flavour" Anthony Wills, Kilchoman Founder.
Kilchoman Distillery sits nestled amongst the traditional buildings of Rockside Farm on the north-west coast of Islay. Famous as Islay's Farm Distillery, the distillery's barley fields stretch west to the shores of Machir Bay and the Atlantic Ocean.
Established in 2005, Kilchoman is unique in many ways, most notably for their 100% Islay range, Scotland's only Single Farm Single Malt. True to Islay's rich farm distilling heritage, Kilchoman uses local Islay cut peat, slowly distilling by hand, maturing in traditional dunnage warehouses and bottling on-site without colouring or chill-filtration.
PX Sherry Cask Matured is bottled at 47.3% ABV and will be available worldwide from Wednesday 5th May at RRP £74.94 (£62.45 ex VAT).
Tasting Notes: Kilchoman PX Sherry Cask Matured 2021
Nose: Prunes, sultanas and heathery peat smoke with fresh coffee, sea spray and hints of citrus.
Palate: Warming, with dark berries, caramelised brown sugar, tobacco leaf, liquorice and fruit cake with mixed spices and smouldering peat smoke.
Finish: Rounded sherry notes with waves of summer berries and dried spices.
More Whisky News
Distillery of the Month: November 2023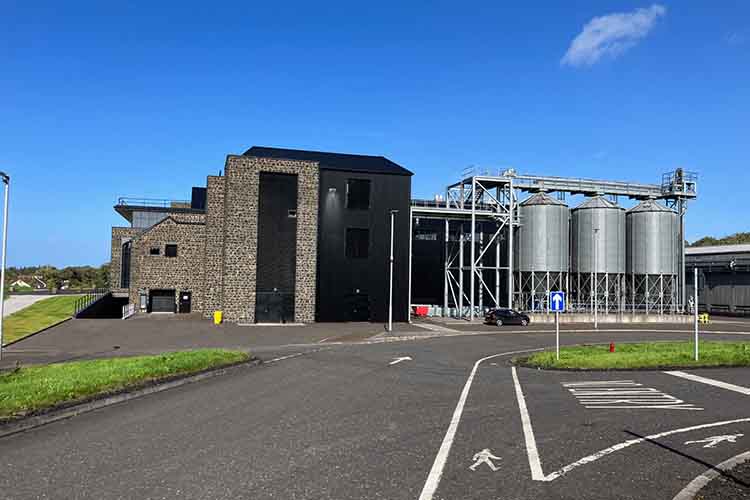 Planet Whiskies visited the new Bushmills Distillery in Northern Ireland on the 25th and 26th of September. Read our review of the experience of Bushmills and Northern Ireland at Planet Whiskies tour of Bushmills and Northern Ireland
You can also read the whole section about Bushmills Distillery at Bushmills Distillery Information on Planet Whiskies... So Bushmills is Planet Whiskies Distillery of the Month title for November 2023
Get Newsletter
Subscribe to our newsletter to get latest news, popular news and exclusive updates.