Latest Whisky News - The Whisky Pod Lands at Glengoyne - 16th May, 2011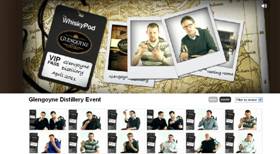 16 May 2011, Glengoyne: Following a successful debut at The Whisky Show and Whisky Live London, connosr.com, the social network for whisky lovers, took their video review booth - the WhiskyPod - on the road for an exclusive event, hosted in partnership with Glengoyne distillery. A lucky group of 25 Connosr members were treated to a VIP visit to the distillery and a tasting of some very special whiskies.
The tasting was the first time that a Connosr event has been hosted in partnership with a distillery and to celebrate Glengoyne provided some of it oldest, rarest and most special bottlings including the Glengoyne 40 Years Old. The VIP guests also tasted, amongst others, the award winning 17 Years Old and 21 Years Old from the core range and the 23 Year Old Single Cask.
Each of the guests were then asked to review the drams in the WhiskyPod to create a special collection of video tasting notes which can be viewed online. Glengoyne WhiskyPod videos
Reviewers included Gavin Thompson who commented: "The Glengoyne 40 Years Old is unadulterated pleasure, absolutely gorgeous. It's not just that though, the whole night has made it for me, on my first ever distillery tour, to actually have a 40 year old whisky in my hand is a real pleasure."
Pierre Thiebaut, founder of Connosr.com said: "Glengoyne has been a loyal supporter of Connosr since it was created, spotting the potential of the online whisky community early on, so it seemed fitting that our very first exclusive event was in partnership with Glengoyne and its team.
"We knew that, while they are quite traditional in the way they make whisky, they are very forward thinking in they way they communicate. As such we thought they'd make an excellent partner for the first bespoke WhiskyPod event. And we weren't wrong, they pulled out all the stops and it was a great evening.
"Our members who attended on the night thoroughly enjoyed the event and the feedback we had was excellent - there was a real buzz about the evening. Everyone was blown away by the selection of whiskies. The response since has been terrific, the videos from the night are a high traffic area for us at the moment so, all in all, it's been an unqualified success."
Iain Weir, Marketing Director for Glengoyne said: "Online communities have become such an important place for whisky fans to gather in order to share news, views and opinions so we are always looking for new ways to reach out to them and reward them. We are currently in the process of updating our website to make it more accessible for social media users and are always looking for innovative groups and events like Connosr to work with, both on and offline, in order to reach new audiences."
For more information on Glengoyne and future events see www.glengoyne.com Follow @TheGlengoyne or visit the Facebook page.
For more information and to become a member visit www.connosr.com
<< View the range of Glengoyne Single Malts
<< Back to all the latest whisky news brought to you by Planet Whiskies
Distillery of the Month: November 2023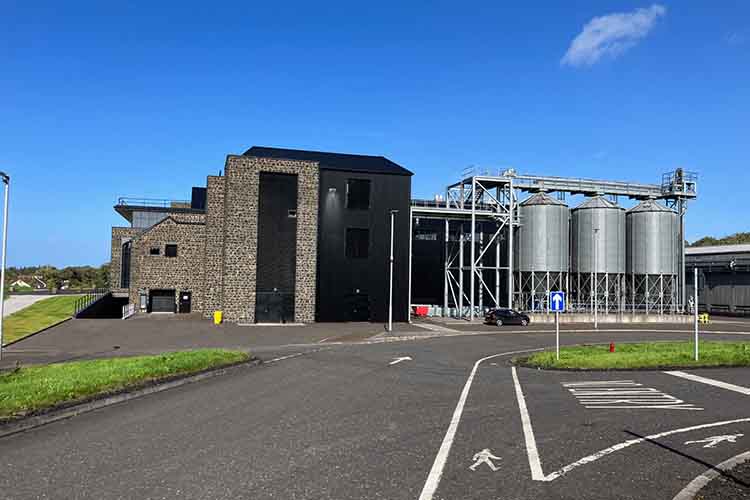 Planet Whiskies visited the new Bushmills Distillery in Northern Ireland on the 25th and 26th of September. Read our review of the experience of Bushmills and Northern Ireland at Planet Whiskies tour of Bushmills and Northern Ireland
You can also read the whole section about Bushmills Distillery at Bushmills Distillery Information on Planet Whiskies... So Bushmills is Planet Whiskies Distillery of the Month title for November 2023
Get Newsletter
Subscribe to our newsletter to get latest news, popular news and exclusive updates.