Drambuie Reveals An Extraordinary New Direction with A Taste of the Extraordary
Published Date: 28th November 2011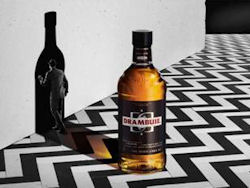 Iconic Scottish drinks brand, DRAMBUIE is to premiere its exciting global marketing campaign: A TASTE OF THE EXTRAORDINARY on 28 November with London getting the first glimpse of the international campaign.
The result of 12 months work and research on both sides of the Atlantic, the new creative territory marks a major departure for Drambuie as it drives forward to the next stage of its rejuvenation and aims to attract a new generation of drinkers. Building on the success of the new bottle design introduced in 2009, the campaign will be rolled out globally in 2012, with Greece, Chile and the UK introducing A Taste of the Extraordinary in 2011.
Developed by London-based creative agency Sell!Sell!, A Taste of the Extraordinary will challenge consumers to re-evaluate their perception of the brand as a drink choice, making it more accessible and appealing, particularly to 25-44 year old professional 'creative class' consumers.
With an infinite, moonlit, monochrome landscape the Drambuie bottle and amber liquid is emphasised in sharp relief. Artistic influences from Dali to Escher have helped to inform this incredible, surreal landscape. The creative campaign brings an element of intrigue; crafting a new brand world that tempts consumers to explore and discover the depth and unique taste of Drambuie.
London residents and visitors will receive a preview of the new campaign in the run up to this Christmas, with posters appearing across the London Underground, along with 300 branded taxis in the eye-catching black and white zigzag design and bottle shot.
The UK campaign for A Taste of the Extraordinary will be further supported by an integrated social media and PR strategy led by Freshwater UK. Events22 is also developing an extraordinary range of consumer experiential activities that will support the campaign throughout 2012 and beyond.
The photography commissioned for the new advertising campaign is by London based photographer John Ross. John is best known for his award-winning album artwork photography for the Pet Shop Boys, Manic Street Preachers, Spiritualised and DJ Shadow. Most recently he shot the striking Crouch, Touch, Pause, Engage in time for the Rugby World Cup Final.
Vicki Wonders, Drambuie Liqueur Co.'s UK senior brand manager commented: "We're delighted to offer consumers a sneak preview of A Taste of the Extraordinary in the UK this Christmas. A fully integrated campaign combining advertising, social media, PR and experiential activity will be rolled out later in 2012. This campaign offers an engaging platform from which we will present Drambuie to potential consumers, as well as our on and off trade partners, as we encourage them to reconsider the brand and its place in their repertoire."
Tim Dewey, global marketing director commented "Our research in both the UK and USA found that there was a real need to educate our consumers as to what the 'taste' of Drambuie actually is -a unique blend of aged Scotch whisky, spices heather honey and herbs. Combining this message with our bold new direction, we are in a much stronger position to further target a new generation of Drambuie drinkers. A Taste of the Extraordinary has given us the assets to deliver an impactful campaign across all channels and markets for years to come."
<< Back to all the latest new brought to you by Planet Whiskies
Distillery of the Month: November 2023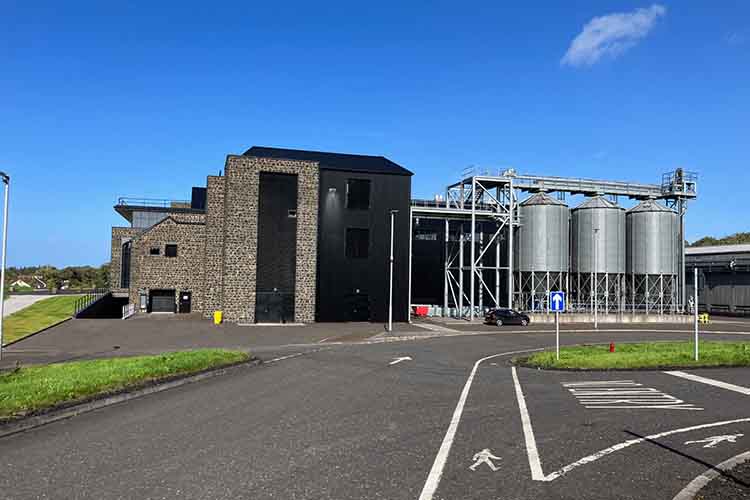 Planet Whiskies visited the new Bushmills Distillery in Northern Ireland on the 25th and 26th of September. Read our review of the experience of Bushmills and Northern Ireland at Planet Whiskies tour of Bushmills and Northern Ireland
You can also read the whole section about Bushmills Distillery at Bushmills Distillery Information on Planet Whiskies... So Bushmills is Planet Whiskies Distillery of the Month title for November 2023
Get Newsletter
Subscribe to our newsletter to get latest news, popular news and exclusive updates.