Clydeside Distillery named Distillery Visitor Centre of the Year In the Scottish Field Whisky Challenge Awards
Published Date: 30th October 2019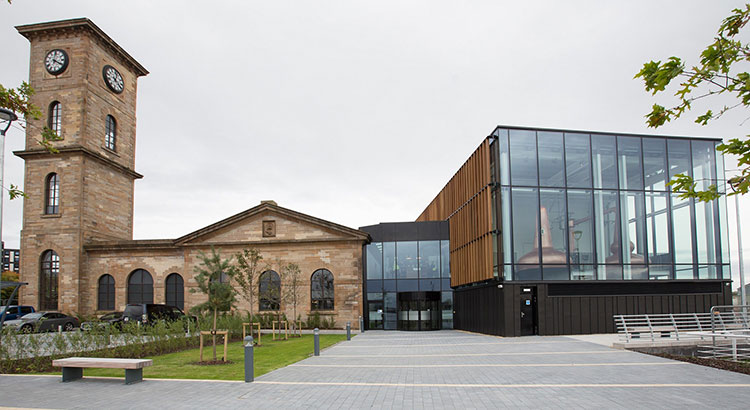 The Clydeside Distillery was awarded Gold for Distillery Visitor Centre of the Year at the Scottish Field Whisky Challenge Awards in Edinburgh on Friday.
Recognised for its unwavering commitment to delivering an outstanding visitor experience, The Clydeside Distillery has successfully established itself as one of Glasgow's leading tourist attractions. 
As the first operational Single Malt Scotch Whisky distillery in the city centre in over a century, The Clydeside characteristically combines the old with the new; they offer a unique whisky experience in a location steeped in industrial heritage, combining state-of-the-art technology with traditional distilling methods. 
Bridgeen Mullen, Visitor Centre Manager at The Clydeside Distillery, said: "Whisky tourism is our core product and by focusing on this we can use our knowledge and expertise to offer our customers something diverse and unique, as well as a wide range of products and services. It's fantastic to be recognised for this.  
"The entire distillery team, from tour guides and retail staff, to production and distillers are incredibly passionate and work very hard to give visitors from all over the world a truly memorable five-star whisky experience." 
Opening in 2017 the Clydeside again combines the old and the new with a contemporary structure complementing the striking old Pumphouse, now the home of four generations of family whisky expertise and heritage. The Clydeside Distillery has been providing gold standard service since opening and was awarded a five-star rating from VisitScotland earlier this year. It is currently producing what will be a high-quality Lowland Single Malt Scotch Whisky. 
The distillery offers a range of bespoke tours and tastings, allowing people to dive deep into the fascinating story of the local whisky history before sampling some of Scotland's finest drams with the help of an expert guide. These guides can also recommend the perfect whisky to match food choices or individual preferences.  
With an excellent selection of whisky products from across Scotland, as well as bespoke branded items and gift vouchers, The Clydeside Distillery really does offer a fantastic option for those looking to buy gifts.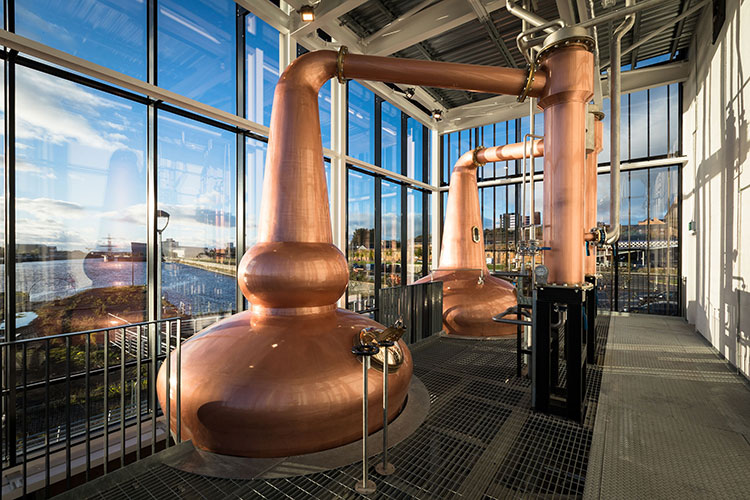 The Clydeside's location tells its own story: The Pumphouse used to control the entry gate to the Queen's Dock which witnessed ships exporting whisky to the four corners of the world. On a more personal note, during distillery construction, the Morrison family discovered that Chairman Tim Morrison's great grandfather had in fact built the Queen's Dock. These kinds of connections, further discovered in the tour, create a warmth and familiarity that echoes throughout the Distillery.
<< View Scottish Single Malts on Planet Whiskies
<< Back to all the latest whisky news brought to you by Planet Whiskies