Chivas Brothers renews sponsorship of newly promoted Dumbarton Football Club
Published Date: 5th May 2009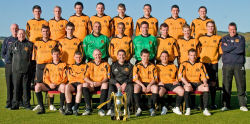 Chivas Brothers, the Scotch whisky and premium gin business of Pernod Ricard, has announced it is to sponsor Scottish Football League team Dumbarton FC for the fourth consecutive season with its Ballantine's Scotch whisky. The latest deal will run from the end of August 2009 until July 2010 and will see the continued use of the Ballantine's logo on the team's home and away strip.
Commenting on the sponsorship, Christian Porta, Chairman and CEO of Chivas Brothers says: "We are delighted to announce that Dumbarton's most famous whisky, Ballantine's, will continue to be associated with its most famous football team.
"With the brand's bottling plant based at Kilmalid near Dumbarton, it is a fitting partnership which demonstrates our ongoing commitment to supporting the local community."
Dumbarton Football Club and their fans are celebrating success after a terrific end to the 2008-09 season which saw them gain promotion to the second division. The club's Chairman Gilbert Lawrie added: "We are looking forward to Chivas Brothers continued support next season. Having just secured the SFL Third Division Championship it is an exciting time for Dumbarton Football Club and the local community."
He continued: "Our ongoing partnership with Chivas Brothers through the Ballantine's brand is a tremendous boost for the club."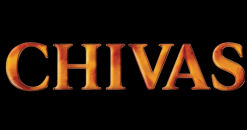 One of the world's finest Scotch whiskies, Ballantine's is the No 2 Scotch whisky in the world and sold an incredible 6.4 million nine litre cases in 2007/2008 – which equates to two bottles per second. The Ballantine's collection - which includes Ballantine's Finest, 12 Year Old, 17 Year Old, 21 Year Old and 30 Year Old - is the most comprehensive range of quality blended Scotch whiskies available in the world and has gained the highest number of awards and trophies in international competitions.
<< Back to all the latest whisky news brought to you by Planet Whiskies