New Global Digital Platform for Chivas Regal Brands

Published Date: 4th June 2009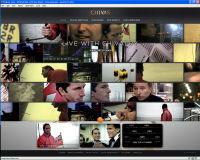 Chivas Brothers has unveiled a new global digital platform www.chivas.com that will integrate all online activity for its flagship Scotch whisky Chivas Regal. It will also create a global hub for the brand's new Live with Chivalry communication programme, whilst allowing local affiliates to tailor online marketing in their regions.
In line with Chivas Regal's core brand message Live with Chivalry, the new website offers a call to arms to Chivas consumers to join a worldwide movement behind Chivalry. Exhorting them to live their lives with Chivalry is the 'Join the Movement' module where consumers can upload their name, motto and crest to a wall of Chivalry advocates from around the world.
Simon Burley, International Marketing Manager for Chivas Regal, explains: "We want to focus our efforts on a consistent, stylish and engaging online platform that is true to Chivas Regal's identity. Our new digital solution aims to harness the Live with Chivalry campaign and create a real movement, both globally and locally, which calls our consumers to live their life with honour, courage and gallantry."
The new hosting system will allow local marketing teams around the world to build on the global movement by creating their own local modules around Live with Chivalry whilst still benefiting from core global sections of the site.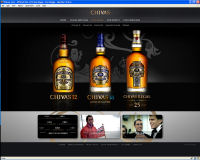 Further highlighting the globally acclaimed Live with Chivalry campaign and to mark the launch of the new website, a series of short films has been created that will be shown exclusively on the site celebrating Modern Knights from around the world. The films feature men that embody the masculine ideals that Chivas Regal is embracing with its Live with Chivalry campaign such as loyalty, brotherhood, honour, a sense of passion and adventure and behaving with class in everything you do.
Britain's most successful Olympic sailor ever, triple gold Olympic medallist Ben Ainslie CBE, and Tony Chambers, the Editor-in-Chief of Wallpaper*, the iconic international design, fashion and lifestyle magazine, are both featured in the Modern Knights films.
Chivas Regal is a truly global brand, available in over 200 countries, and maintains a consistent positioning and global communication platform. The Live with Chivalry advertising campaign, launched at the end of 2008, is based on the idea that there is a code of behaviour that sets some men apart from others. This contemporary call for Modern Knights is an inspirational new platform that has researched extremely well in key markets around the world.
<< Back to all the latest whisky news brought to you by Planet Whiskies
Distillery of the Month: November 2023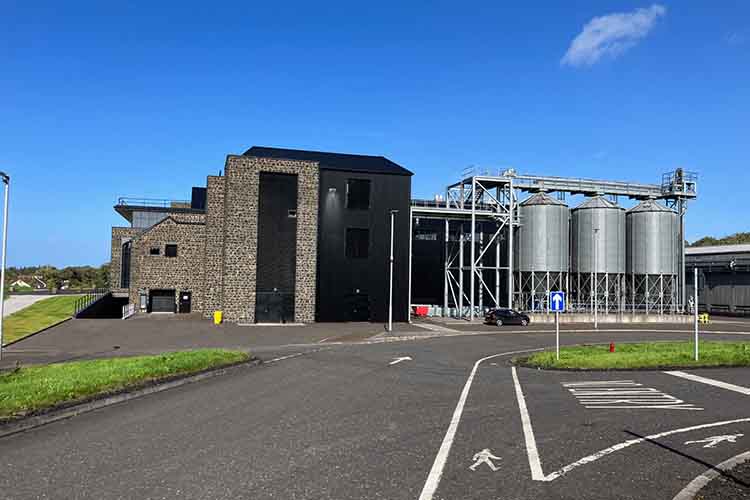 Planet Whiskies visited the new Bushmills Distillery in Northern Ireland on the 25th and 26th of September. Read our review of the experience of Bushmills and Northern Ireland at Planet Whiskies tour of Bushmills and Northern Ireland
You can also read the whole section about Bushmills Distillery at Bushmills Distillery Information on Planet Whiskies... So Bushmills is Planet Whiskies Distillery of the Month title for November 2023
Get Newsletter
Subscribe to our newsletter to get latest news, popular news and exclusive updates.