Bushmills Irish Whiskey Announces Rare 33 Year Old Port Cask Travel Retail Exclusive at Heathrow Airport
Published Date: 21th February 2023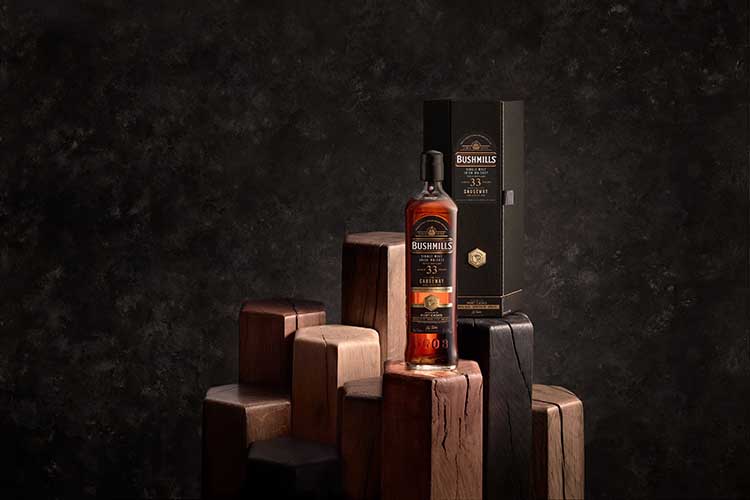 The 33 Year Old Port Cask is the oldest expression ever released from The Old Bushmills Distillery

It will be available exclusively from World Duty-Free stores at Heathrow Airport from 01 March 2023

It is the tenth and final expression from the current Bushmills Causeway Collection
Bushmills, County Antrim, Tuesday 21st February: Bushmills ® Irish Whiskey has today revealed the tenth and final release from its current Causeway Collection - a rare 33 Year Old Port Cask - is to be sold exclusively in World Duty-Free's stores at Heathrow Airport.
This is the oldest expression ever released from The Old Bushmills Distillery - the world's oldest licensed whiskey distillery. Only 690 bottles of the cask finished, cask strength (53.3% ABV), non chill-filtered Irish single malt will be available.
From the 1st of March 2023, the highly anticipated expression from Bushmills Master Blender Alex Thomas will be available to purchase in World Duty Free stores across all terminals at Heathrow Airport for RSP £1,245. It will also be available in World Duty Free's specialist World of Whiskies stores at Heathrow.
Paul Martin, Dufry Category Manager for Liquor in the UK comments, "We are really excited to be able to offer to our customers at Heathrow airport such a rare and highly sought after product. We know that in travel retail customers are always looking for something a bit different or unique and this most definitely ticks that box. We expect it to be a great success."
Filled on the 19th April 1989, this rare bottling has spent an incredible 33 years patiently maturing in fortified wine casks from northern Portugal. Alex Thomas, Bushmills Master Blender, has expertly watched over this malt as it's been imbued with luscious dark fruit flavours, like blackcurrants and blackberries. It's a sensational whiskey that stands with the best of Irish single malt, a giant in its own right.
The ground-breaking Causeway Collection is a unique selection of cask-finished and fully matured Irish single malt whiskeys. The current collection, the first from Master Blender Alex Thomas, features 10 stunning expressions across seven global markets, namely Travel Retail, Ireland, the UK, France, Germany, Australia and Poland.
A stone's throw from the distillery, the Giant's Causeway has been a source of inspiration for generations of Bushmills' Master Blenders. Like the columns of basalt rock, The Causeway Collection is forged in sea air and mineral-rich water. It is the legacy of giants before and giants to come, with each layer building on the last.
Alex Thomas, Bushmills Master Blender, said: "It is truly a privilege to work with such rare whiskeys in The Causeway Collection. They are the fruits of over 400 years of Bushmills whiskey-making tradition, each expertly created and nurtured over decades."
"The Causeway Collection is a celebration of our passion for single malts, and these special whiskeys are our greatest treasures. At Bushmills, we continue to innovate and create new expressions to excite the whiskey community. We are proud to build on the growing legacy of The Causeway Collection and excited to share our 33 Year Old Port Cask with whiskey fans travelling through Heathrow from all corners of the globe."
More Whisky News
Distillery of the Month: November 2023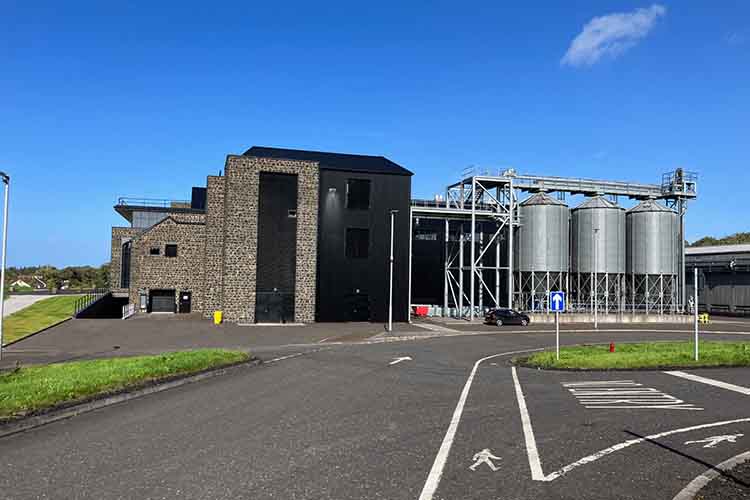 Planet Whiskies visited the new Bushmills Distillery in Northern Ireland on the 25th and 26th of September. Read our review of the experience of Bushmills and Northern Ireland at Planet Whiskies tour of Bushmills and Northern Ireland
You can also read the whole section about Bushmills Distillery at Bushmills Distillery Information on Planet Whiskies... So Bushmills is Planet Whiskies Distillery of the Month title for November 2023
Get Newsletter
Subscribe to our newsletter to get latest news, popular news and exclusive updates.