BenRiach Distillery: Benriach's rare 1978 firkin cask yields just forty sublime bottles
Published Date: 25th August 2011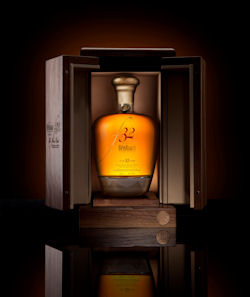 SPEYSIDE'S BenRiach Distillery is delighted to announce its most exclusive bottling ever.
Only forty bottles of this exquisite 32-year old single malt will be available, making this an ultra-rare BenRiach expression.
The bottling follows the discovery of an unusual "Firkin" cask at the Elgin distillery.
BenRiach's Managing Director Billy Walker takes up the story: "It's always exciting to discover exceptionally rare and unique casks in our warehouses, and BenRiach has more than its fair share!
"Upon unearthing this Firkin, we knew we had found something truly extraordinary and sublime which will delight even the most demanding of BenRiach whisky aficionados."
Mr Walker explained Firkin casks were traditionally used for the maturation of fine ale and the name is derived from the Middle Dutch word "vierdekijn", meaning 'fourth' – in other words, a quarter of a full-size barrel.
"Because a Firkin's size is smaller than that of a standard barrel, there's a greater surface to liquid ratio when the spirit undergoes maturation, and this imparts a more intense, fuller flavour," he added.
"This cask, number 6337, is one of the only two Firkins in our possession. Distilled and filled to cask on June 26, 1978, and bottled at 40.1% earlier this year, the style of the whisky is classic Speyside. Due to the size of the cask, and the age of the whisky, it has generated only forty bottles, so it's bound to become a much sought-after collector's item."
Mr Walker's tasting notes indicate just how special this 1978 single cask bottling is.
Appearance: Clear and bright. Light gold.
Nose: Fresh summer fruit aromas are accompanied by bold floral notes, in particular daffodils and freshly cut rosehips. Honey and subtle oak add to a tremendously complex whisky.
Palate: Full, complex and long. Incredibly well-developed with smooth, creamy vanilla married with a delicate yet clearly-defined fruit base. Apricots, peaches and nectarines drizzled with honey and a sprinkle of cinnamon.
The packaging has been designed to reflect the super-premium nature of the whisky, with the bottle silk-screened and the closure sealed via a wax dip, all of which is housed in a beautiful hand-crafted wooden box.
The forty bottles will be available from September.
Read more about BenRiach at www.benriachdistillery.co.uk
See all the Single Malts Whiskies from BenRiach Distilery
Read more about the history and see contact details for BenRiach distillery
<< Back to all the latest whisky news brought to you by Planet Whiskies
Distillery of the Month: November 2023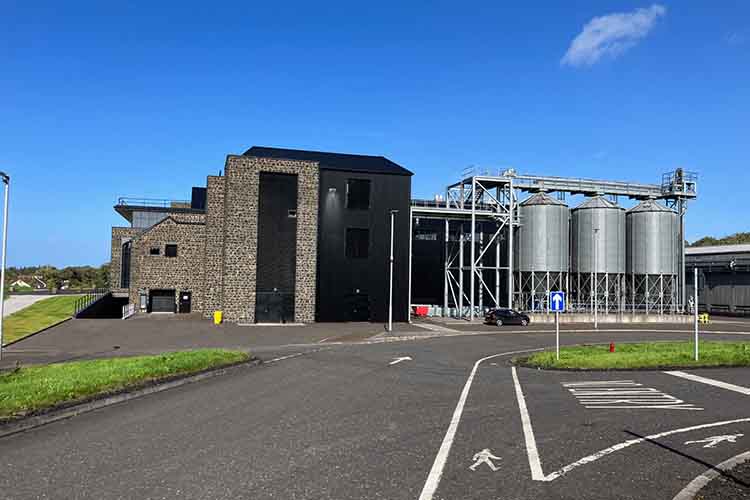 Planet Whiskies visited the new Bushmills Distillery in Northern Ireland on the 25th and 26th of September. Read our review of the experience of Bushmills and Northern Ireland at Planet Whiskies tour of Bushmills and Northern Ireland
You can also read the whole section about Bushmills Distillery at Bushmills Distillery Information on Planet Whiskies... So Bushmills is Planet Whiskies Distillery of the Month title for November 2023
Get Newsletter
Subscribe to our newsletter to get latest news, popular news and exclusive updates.