Balcones Distilling Launches New Texas Pot Still Bourbon
Acclaimed Texas distiller launches its first year-round Straight Bourbon Whisky
Published Date: 19th February 2019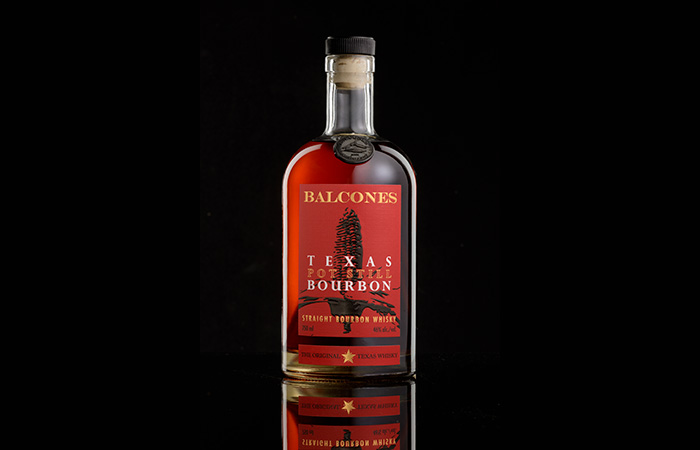 WACO, TEXAS: Balcones Distilling has today announced the launch of its Texas Pot Still Bourbon as the newest addition to the distillery's core lineup of expressions. Following the celebration of the brand's 10th Anniversary last year, Balcones is expanding its prestigious roster of whiskies with the launch of a new year-round Straight Bourbon Whisky.

Distilled in their Forsyth pot stills for a sumptuous mouthfeel and aged for 24 months in new charred oak barrels, Balcones Texas Pot Still Bourbon is bottled at 92 proof and features a mash bill of roasted blue corn, Texas wheat, Texas rye and malted barley. Staying true to their tradition of creating expressions layered with flavor and using unique grains, Texas Pot Still Bourbon offers uncommon quality, complexity, and character within a familiar bourbon taste profile.

"Texas Pot Still Bourbon is about inclusivity. We wanted to create something that both long-time Balcones enthusiasts and people who are experiencing us for the first time can appreciate," said Jared Himstedt, head distiller of Balcones Distilling. "By delivering flavour complexity within an approachable taste profile, we can introduce more people to the nuance of what we do."

The bourbon boasts opening aromas of Honeycrisp apples, kettle corn, and graham cracker. On the palate it delivers honey, sweet cream, and candied pecans and finishes soft and sweet with a tannic fade and lingering spice.

This new expression joins other award-winning special release bourbons from Balcones including Blue Corn Bourbon, Wheated Bourbon, and High Rye Bourbon which have been produced exclusively in small batches in the past.

Makers of the first legally sold Texas-made whisky since Prohibition, Balcones has become one of the most recognized and acclaimed craft whisky distillers in the world, earning over 350 awards, including the recently named Innovator of the Year and Master Distiller of the Year at the 2019 Icons of Whisky America Awards.

Texas Pot Still Bourbon is available year-round beginning in Texas, Florida and California, RRP: $29.99. It will be available in the UK during the second half of 2019.

For more information on Balcones Distilling, check out BalconesDistilling.com.
<< Read more about American Whiskies
<< Read more about American Bourbons
<< Read more about American Distilleries
<< View Scottish Single Malts on Planet Whiskies
<< Back to all the latest whisky news brought to you by Planet Whiskies
Distillery of the Month: November 2023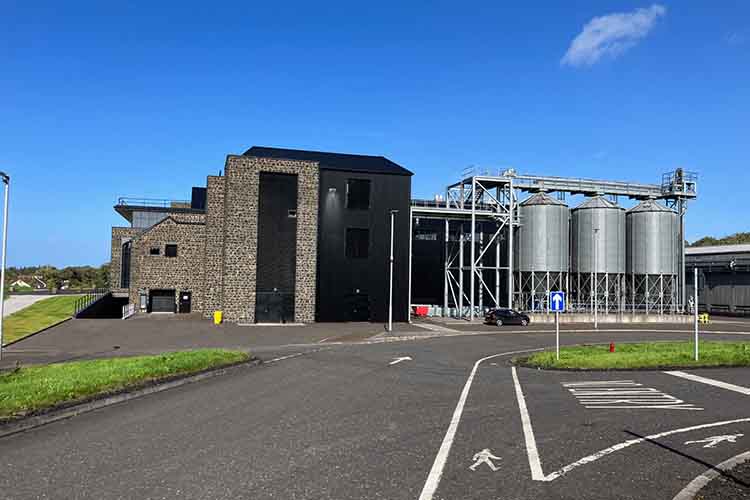 Planet Whiskies visited the new Bushmills Distillery in Northern Ireland on the 25th and 26th of September. Read our review of the experience of Bushmills and Northern Ireland at Planet Whiskies tour of Bushmills and Northern Ireland
You can also read the whole section about Bushmills Distillery at Bushmills Distillery Information on Planet Whiskies... So Bushmills is Planet Whiskies Distillery of the Month title for November 2023
Whisky Advent Calendars 2023
Get Newsletter
Subscribe to our newsletter to get latest news, popular news and exclusive updates.