Award Winning Master Blender Dhavall Gandhi Launches KANDOBLANC: Exquisitely crafted objects rooted in the art of duality
Published Date: 6th September 2023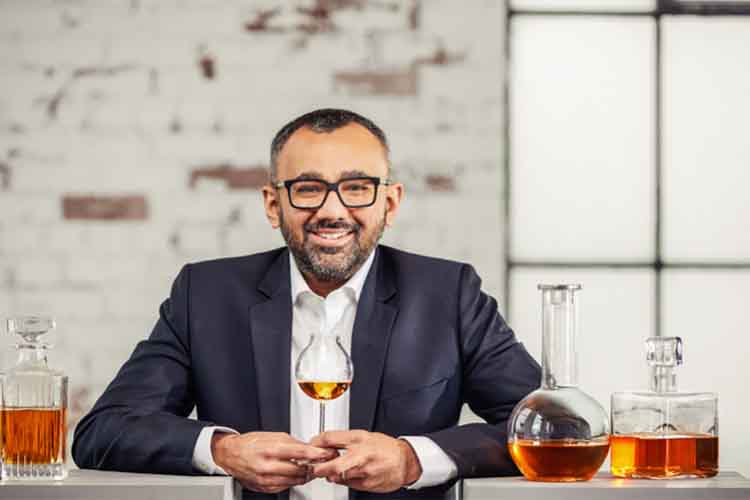 August 2023 - This October sees the launch of KANDOBLANC, a brand which celebrates the fusion of ideas, cultures and creative influences though exquisitely crafted objects. KANDOBLANC will unveil their first whisky, AGA, at the highly anticipated Distillers One of One auction in partnership with Sotheby's in October 2023.
KANDOBLANC is based on the concept of duality - KANDO & BLANC. KANDO is the Japanese word for the simultaneous feelings of deep satisfaction and intense excitement that humans experience when encountering something of exceptional beauty. BLANC is French for 'white', the word is also associated with the ideas of purity, arts, brilliance and perfection.
KANDOBLANC Founder Dhavall Gandhi has chosen The Distillers One of One, a biennial charity auction of rare Scotch Whiskies, for unveiling the first creation, AGA. It is named after the founder's son and is synonymous with 'Mountain' in the ancient Indian texts of Ayurveda. AGA is an inspired celebration of duality. It is an object dedicated to elevating the confluence of art, design & culture.
A contrasting duo of rare Scotch whiskies were handpicked by Dhavall Gandhi to celebrate the harmonious interplay of flavours. The delicate and refined Speyside malt contributes finesse, and the flamboyant Highland malt brings poise and texture to create the ultimate cuvee. Distilled in 1979 and bottled in 2023, both whiskies are meticulously woven to create a tapestry of uniqueness and allure. AGA is an exquisite vessel showcasing the marriage of understated Japanese aesthetics and bold Italian craftsmanship. The Japanese art of Kintsugi and Italian technique of Battuto glass are brought together to form a beautiful and unique decanter that's truly one of a kind. It juxtaposes East and West and unites them in an object that is much more than the sum of its parts.
AGA is the latest creation from Dhavall Gandhi, a renowned, award-winning master blender, recognised for his exceptional expertise and ground-breaking contributions to the world of whisky. First coming into prominence for his work at The Macallan, Gandhi further cemented his position as an industry trailblazer for his contributions to The Lakes Distillery. AGA marks the debut of his work as a creator overseeing every aspect of the object, from the liquid composition to the intricate details of the bespoke decanter.
A fusion of flavours, materials, and textures, embodies Gandhi's own mixed heritage to be yet another reminder that everything is richer when we connect diverse backgrounds, cultures, experiences, and unite them in creative expression.
Explaining what sets KANDOBLANC apart, Founder and Creative Director Dhavall Gandhi said: "I believe in the art of duality and have a passion for art and whisky. At KANDOBLANC our goal is to create individual objects, which are one off art pieces, never to be repeated. Each object is a celebration of cultural diversity and creative influencers. Following the launch of the first one-of- kind object we will be creating limited edition pieces and will be collaborating with artists and designers for rarity and exclusivity'.
More Whisky News
Distillery of the Month: November 2023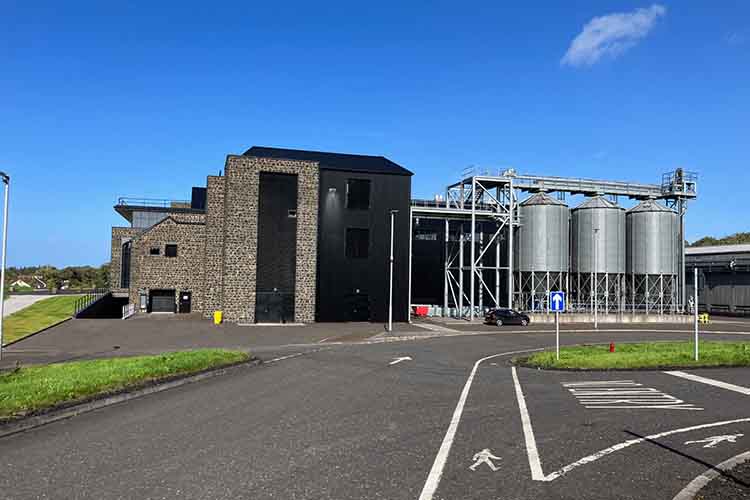 Planet Whiskies visited the new Bushmills Distillery in Northern Ireland on the 25th and 26th of September. Read our review of the experience of Bushmills and Northern Ireland at Planet Whiskies tour of Bushmills and Northern Ireland
You can also read the whole section about Bushmills Distillery at Bushmills Distillery Information on Planet Whiskies... So Bushmills is Planet Whiskies Distillery of the Month title for November 2023
Get Newsletter
Subscribe to our newsletter to get latest news, popular news and exclusive updates.