Auchentoshan Single Malt Whisky Refreshes Packaging - 5th June, 2013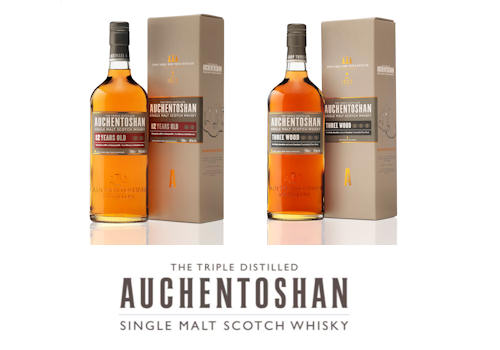 View the range from Auchentoshan Single Malts
This June (2013) Auchentoshan, Scotland's only triple distilled Single Malt Scotch whisky, will reveal exciting new packaging for its iconic core brands --‐ Auchentoshan Three Wood and 12 Years Old.
The refresh, which takes inspiration from the hugely successful travel retail range launched in 2012, will highlight Auchentoshan's premium qualities and increase stand out on shelf. The new pack will also educate the consumer about Auchentoshan's unique triple distillation process, wood maturation and tasting notes. All three sides of the pack are maximised in the new design and illustrations are used to bring to life the story of the whisky.
Auchentoshan's premium quality and brand heritage is reflected in the prominence of 1823, the year of the brand's establishment, and the traditional bronze foiling which highlights the three copper stills used in the distillation process. The iconic and unique Auchentoshan bottle will not change its shape and will remain the same easy to handle bottle.
The expression name will appear on the bottle's label in white stylised traditional font which stands out clearly against the dark grey background of the label and provides an additional nod to the brand's heritage.
Jennifer Meenan, Auchentoshan Brand Manager Talks About Refreshes Packaging
Jennifer Meenan, Auchentoshan Brand Manager says, "We are delighted with the new pack design and feel it will provide consumers with a greater understanding of how we make our whisky, and most importantly, how it will taste. The introduction of illustrations on pack is new for Auchentoshan and we feel it brings to life the story of this wonderful triple distilled single malt whisky".
Established in 1823, Auchentoshan triple distils every drop meaning the spirit produced reaches 81.5% ABV, significantly higher than most distilleries in Scotland. The lightness of the liquid enables it to absorb every characteristic it is exposed to in the cask. It is this smooth distillate paired with the carefully selected oak casks that gives Auchentoshan an Unmistakably light and fruity flavour.
For more information visit www.auchentoshan.co.uk
View the range from Auchentoshan Single Malts
<< Back to all the latest whisky news brought to you by Planet Whiskies
Distillery of the Month: November 2023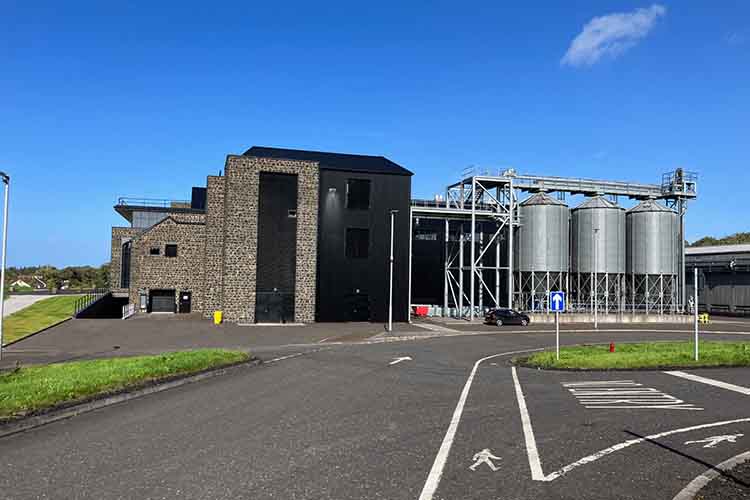 Planet Whiskies visited the new Bushmills Distillery in Northern Ireland on the 25th and 26th of September. Read our review of the experience of Bushmills and Northern Ireland at Planet Whiskies tour of Bushmills and Northern Ireland
You can also read the whole section about Bushmills Distillery at Bushmills Distillery Information on Planet Whiskies... So Bushmills is Planet Whiskies Distillery of the Month title for November 2023
Get Newsletter
Subscribe to our newsletter to get latest news, popular news and exclusive updates.