Speyside Distillery shares the secret of Cask 27: exclusive limited edition single malt whisky from its first distillation
Published Date: 22nd March 2016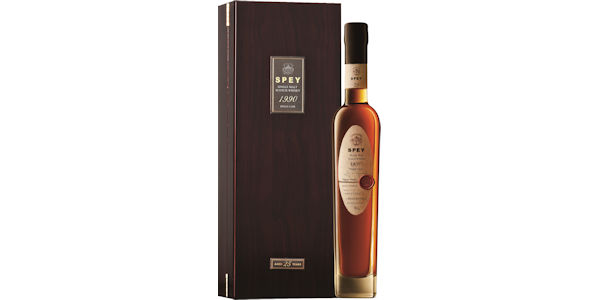 Bottle number one in an exclusive limited edition release of the first distillation from Speyside Distillery is to go under the hammer at auction. It is one of just 250 bottles from Cask 27, which contained the very first spirit to be produced by the artisan distillery in December 1990.
Cask 27 was the final cask to be filled on that milestone occasion and the single malt Scotch whisky has lain sleeping, patiently waiting to give up its secrets for the past 25 years. Bottle number one will be auctioned through McTear's on Wednesday,, March 23 and it is anticipated there will be high level interest in the rare malt from whisky connoisseurs and collectors.
John Harvey McDonough, chief executive officer of Speyside Distillery, says the time feels right to finally share the historic dram through this limited edition bottling, which will go on general release following the auction.
The distillery is located at the foot of the Cairngorm mountain range in the Scottish Highlands within a former barley mill and croft. It was created by George Christie - a retired Royal Navy submarine captain - and was built by hand in a painstaking 30-year process.
"Mr Christie obviously knew that good things come to those who wait, and that is one of the reasons why we have been in no rush to release this very first distillate," adds John.
"Managing director, Patricia Dillon and I feel honoured to be in a position of being able to release this very special cask. In doing so I personally felt that I was able to share the tremendous, meticulous work that went into building the distillery and laying down the first casks.
"This truly is a beautiful dram in which the passion of this first distillate can be tasted. We are delighted to be joining together with McTear's to auction bottle number one: as a prestigious auction house it is fitting for our rare bottle to be in their safe hands.
 "This is not just a whisky: this is an integral part of the distillery's heritage. We are extremely proud to be able to share this part of our history with whisky lovers and we hope those who are lucky enough to secure one of the special limited edition bottles will raise a toast to those who painstakingly worked together to build the beautiful distillery and lay down this very first distillate."
Cask 27 is bottled at 55.1% cask strength from American oak casks, and is non-colour and non-chill filtered.  It has a hue of light golden colour with an aroma of refreshing, delicate fruits with hints of vanilla and honey, and a taste of subtle vanilla with a smooth crème brûlée flavour. Its finish is mild, fresh citrus fruit   
Cask 27 is presented in a beautiful humidor box with a hand written label, numbered bottle number and wax stamped with the wording - 1990 year of 1st distillation. The box has a certificate of authenticity signed by the CEO.
Stephen McGinty, whisky specialist at McTear's Auctioneers  says, "We handle many special limited edition whiskies, however, to have the great privilege of auctioning SPEY from Speyside Distillery bottle number one of this special edition bottling of Cask 27 is a very rare occasion indeed. This whisky ticks all the boxes and more for any investor and we are expecting to receive significant interest."
Speyside Distillery near Kingussie is home of the SPEY brand of malt whisky. It has been in production since 1990 and is operated by Speyside Distillers Ltd. In 2012 the SPEY brand and packaging with its specially designed unique bottle was introduced.
For further information about Speyside Distillery, visit www.speysidedistillery.co.uk. Follow Speyside Distillery on Twitter @SpeySingleMalt and on Facebook at facebook.com/speysidedistillery
Read more about The Spirit of Speyside Whisky Festival 2016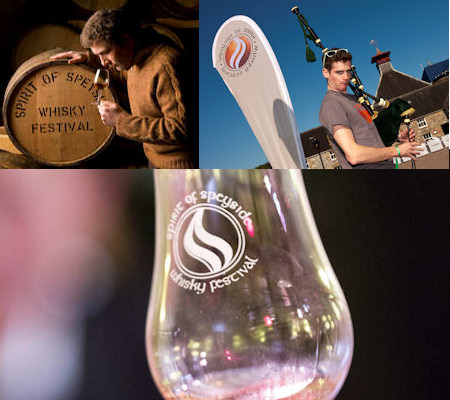 << Back to all the latest whisky news brought to you by Planet Whiskies
Distillery of the Month: November 2023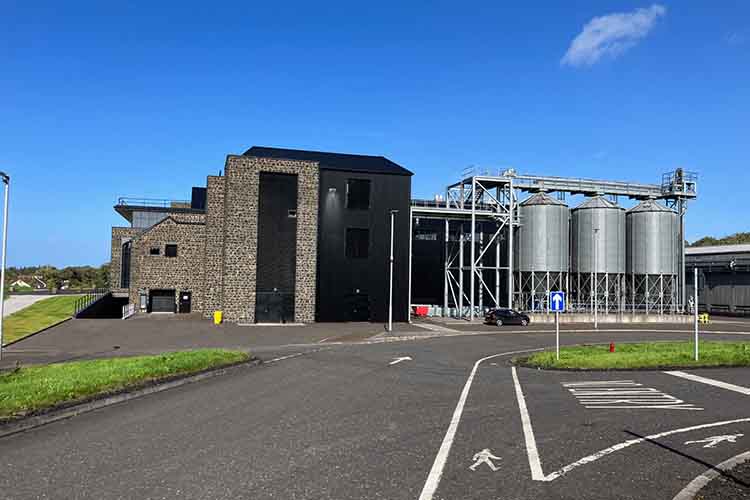 Planet Whiskies visited the new Bushmills Distillery in Northern Ireland on the 25th and 26th of September. Read our review of the experience of Bushmills and Northern Ireland at Planet Whiskies tour of Bushmills and Northern Ireland
You can also read the whole section about Bushmills Distillery at Bushmills Distillery Information on Planet Whiskies... So Bushmills is Planet Whiskies Distillery of the Month title for November 2023
Get Newsletter
Subscribe to our newsletter to get latest news, popular news and exclusive updates.