Liquid History Oldest Benriach and Glendronach Single Malt in Existence Released
Published Date: 10th July 2013
DESCRIBED proudly by The BenRiach Distillery Company's Managing Director Billy Walker as "an iconic moment in the history of BenRiach and GlenDronach", the two award-winning distilleries today announced the release of their oldest whiskies.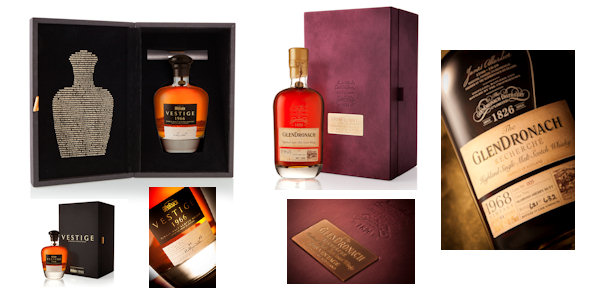 BenRiach Distillery, located in Speyside, has released "Vestige", a 46 year-old single malt Scotch whisky, which was distilled and filled to cask on the 21st of September, 1966.
When BenRiach became independent in 2004, the new owners inherited a handful of casks from 1966 – the oldest stock in the distillery's warehouses. By the end of 2012, just two of those casks remained, and Billy Walker has selected one of those casks, BenRiach 1966 cask # 2381, to be bottled as "Vestige".
This whisky is 'classic Speyside' in style, and was matured in a traditional hogshead. It is bottled at cask strength (44.1% vol). After 46 years of maturation, the cask generated just 62 bottles, which will be sold worldwide. The UK retail price is £3999.99.
"Vestige" has been so named because it represents a moment in time, a small trace of something very special that, once lost, can never be replaced. The BenRiach 1966 cask # 2381 truly is a piece of the distillery's history.
GlenDronach Distillery, which was acquired by The BenRiach Distillery Company in 2008, is proud to release "Recherché", a 44 year-old Highland single malt, which was distilled and filled to cask on September 24th , 1968.
The '68 stock represents the oldest whisky in GlenDronach's vast warehouses, and GlenDronach 1968 cask # 005, an Oloroso sherry butt, was hand-picked to be bottled as "Recherché". The name "Recherché" has been chosen because it means "carefully sought-out".
This expression is sublime; a full-bodied, richly-sherried single malt (bottled at a cask strength of 48.6% vol), with all the traditional characteristics you would expect of a GlenDronach...and indeed one of which enigmatic founder James "Cobbie" Allardice would heartily approve!
This is a limited release of just 632 bottles, which will be available worldwide. GlenDronach "Recherché" will retail in the UK at £2749.99.
Billy Walker added: "A combination of barley, water, excellent oak and the passage of time have combined to create liquid history. These special bottlings, which represent our oldest mature stock, are in impeccable condition, and are testament to the enormous attention to detail applied by the current and the previous custodians of our distilleries. Together, "Vestige" and "Recherché" are a celebration of the phenomenal craft of two distilleries over a period spanning more than four decades."
See all the Single Malts Whiskies from BenRiach Distilery
For more information, go to…
email
info@benriachdistillery.co.uk
www.glendronachdistillery.co.uk or email info@glendronachdistillery.co.uk
<< Read more about the history and see contact details for BenRiach distillery
<< Back to all the latest whisky news brought to you by Planet Whiskies
Distillery of the Month: November 2023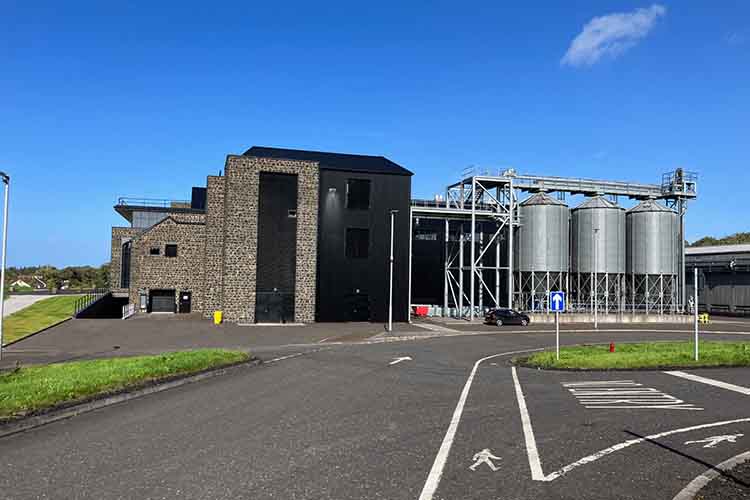 Planet Whiskies visited the new Bushmills Distillery in Northern Ireland on the 25th and 26th of September. Read our review of the experience of Bushmills and Northern Ireland at Planet Whiskies tour of Bushmills and Northern Ireland
You can also read the whole section about Bushmills Distillery at Bushmills Distillery Information on Planet Whiskies... So Bushmills is Planet Whiskies Distillery of the Month title for November 2023
Get Newsletter
Subscribe to our newsletter to get latest news, popular news and exclusive updates.