Label 5 Kicks Off an Instagram Photo Contest: Win Trip to NYC
Published Date:4th September 2012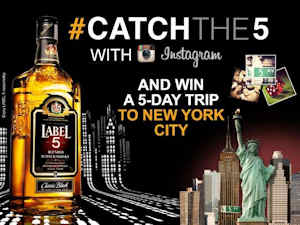 Leading Scotch Whisky Brand LABEL 5, is launching the 3rd of September a great competition through its Facebook page, which invites its worldwide fans to take a picture which echoes, according to them, the number 5, to get a chance to win a 5-day trip to NEW YORK City!
LABEL 5 unveils an original and interactive campaign built on the legendary number of LABEL 5, which celebrates creativity and the WorldMix spirit! The contest is all about inspiring photos taken using Instagram. Because, inspiration could be everywhere! You can find a 5 in the streets you go, the movies you watch, the games you play, the group of friends you are...
With this exciting campaign, LABEL 5 is looking for talented photographers from different countries and entices people to share their vision of the number 5 on the Catchthe5 application available on the official Facebook page. The 2-month competition is running from September, 3 and will run in many countries across the world including Poland, Australia, Ghana, Japan, Lebanon, and Belgium. 5 winners will be selected by a special jury, winning a fantastic prize: the once-in-a-lifetime opportunity to star in a web series during a 5-day trip in NEW YORK City.
To enter, it's very easy! First you need to become a fan and join the international community of LABEL 5 fans. Then you take a photo that you think best represents the number 5, you upload it to Instagram with the tags #Catchthe5 and #NYC, (there is no limit to the photos you can enter) and finally visit the LABEL 5 Facebook page on the 20th of December to know if you will be a part of the WorldMix Experience web series. The 5 winners will star in the web series broadcasted on the Facebook page from April 2013.
May the odd be ever in your favor....
To get started and find out more go to www.facebook.com/label5 and click on the Cathchthe5 tab to register for the competition.
Who wouldn't want to take part? - LABEL 5 encourages to drink responsibly.
ABOUT LABEL 5
Elaborated in Scotland, LABEL 5 is renowned worldwide for its high quality and appreciated for its distinctive and authentic flavours. LABEL 5, ranks 9th on the worldwide Scotch Whisky market and is sold in more than 100 countries.
Should you need any further information please contact:
LA MARTINIQUAISE
Aurélie Prat - Email: aurelie.prat@la-martiniquaise.fr - TEL : +33 1 41 79 79 71
Sabah Bouaka - Email: sabah.bouaka@la-martiniquaise.fr - TEL : +33 1 43 98 63 35
<< Back to all the latest whisky news brought to you by Planet Whiskies
Distillery of the Month: November 2023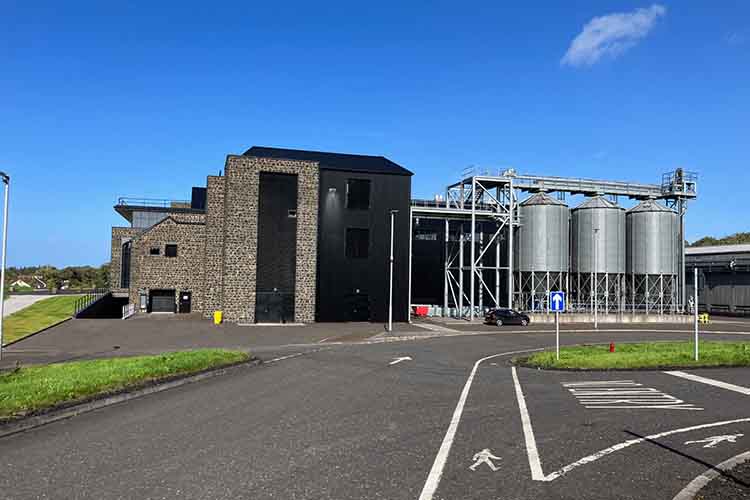 Planet Whiskies visited the new Bushmills Distillery in Northern Ireland on the 25th and 26th of September. Read our review of the experience of Bushmills and Northern Ireland at Planet Whiskies tour of Bushmills and Northern Ireland
You can also read the whole section about Bushmills Distillery at Bushmills Distillery Information on Planet Whiskies... So Bushmills is Planet Whiskies Distillery of the Month title for November 2023
Get Newsletter
Subscribe to our newsletter to get latest news, popular news and exclusive updates.