Jura Whisky releases the new Jura Red Wine Cask Finish
Published Date: 14th May 2020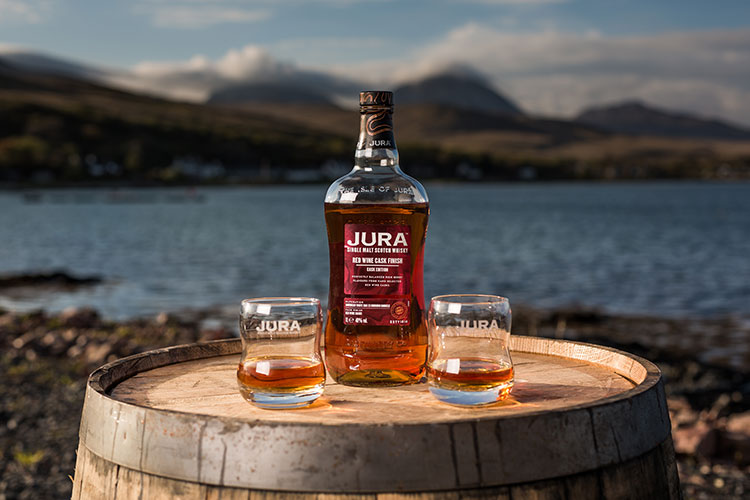 Jura Single Malt whisky is proud to present a new red wine finish from the tiny island community distillery and first in a new series called Cask Editions.
Each whisky in this new series will celebrate the role of different cask finishes in the maturation of its whiskies. The Cask Edition series celebrates the connection between the land and the spirit bringing distinct regional and seasonal flavours to the island malt.
Gregg Glass, Whisky Maker & Blender at Whyte & Mackay, commented: "In this red wine finished malt we've lifted Jura to a new level. We've built beautiful balanced layers of richer fruit notes yet stayed true to the heart of our distillery character with its fresher fruit, honeyed and citrussy characteristics. We're in a unique position to create a red wine finish malt whisky of great balance.
"Our whisky is at the heart of an unbreakable bond between our island, our people and our distillery. This release is no exception and a real crowd pleaser, perfect for sharing with friends and family and toasting special moments. With our whisky we want to offer as many people as possible a truly unique flavour of our island home, and we feel our red wine cask does exactly this."
Jura's Red Wine Cask Finish is a fruity, full-bodied single malt designed to be shared with friends and loved ones. As a gift to celebrate special occasions or as an after-dinner treat. It presents drinkers with an opportunity to discover something different beyond the charming, silky flavours of the Jura whisky they know.
The single malt has been matured in American White Oak ex-Bourbon barrels, finished in hand-selected European red wine casks, which marries the island malt with the distinctive regional flavours of the casks.
The result is an individual whisky that's delicate and refined. One which balances rich, strawberry and raspberry flavours with a final flourish of creamy vanilla and cinnamon spice. It's enticing in its aroma, fragrant of succulent sultanas, creamy caramel and black forest fruits, followed by a hint of heather honey.
Jura Red Wine Cask Single Malt Whisky is available now in Sainsbury's as a 1 litre bottle, priced at RSP £44.
More Whisky News
Distillery of the Month: November 2023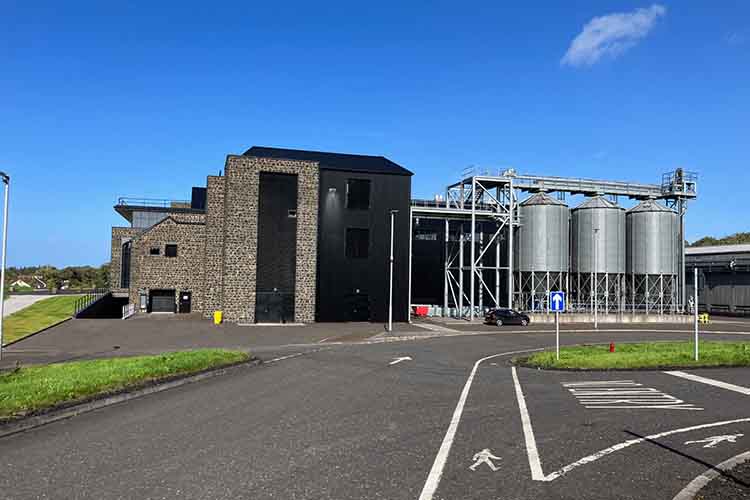 Planet Whiskies visited the new Bushmills Distillery in Northern Ireland on the 25th and 26th of September. Read our review of the experience of Bushmills and Northern Ireland at Planet Whiskies tour of Bushmills and Northern Ireland
You can also read the whole section about Bushmills Distillery at Bushmills Distillery Information on Planet Whiskies... So Bushmills is Planet Whiskies Distillery of the Month title for November 2023
Get Newsletter
Subscribe to our newsletter to get latest news, popular news and exclusive updates.