Highland Park Distillery announces sponsorship of Top 50 Gastropub Awards
Published Date: 17th September 2013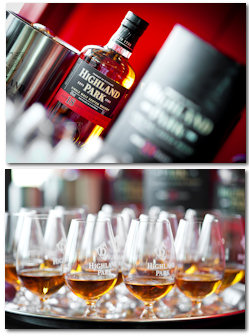 Today we have a press release from Highland Park regarding their sponsorship of an award category for their six year at the Top 50 Gastropub Awards 2014 run by The Publican's Morning Advertiser. The award category is 'Front of House Manager of the Year'. Below is the press release received from Highland Park.
Highland Park single malt whisky, distributed by Maxxium UK, has forged a new partnership with one of the UK's leading pub trade magazines, The Publican's Morning Advertiser, by sponsoring an award category at their annual Top 50 Gastropub Awards 2014.
The bespoke package will see Highland Park sponsor the 'Front of House Manager of the Year' at the awards, which are now in their sixth year and known as the leading event for the premium end of the UK food-led pub trade.
The 'Front of House Manager of the Year' award recognises gastropub managers who are a vital part of their pub's business success and help deliver excellent service. Highland Park will play a key role in the judging process and will present the award to the chosen manager at the awards ceremony on Monday, 27 January 2014 at Anglian Country Inns' site Hermitage Road, in Hitchin, Hertfordshire.
Peter Sandstrom, marketing director, Maxxium UK on behalf of Highland Park commented: "The front of house manager is a pivotal role in any establishment and the drinks offering is central to this. As an award winning single malt whisky, we are excited to be sponsoring this category. We look forward to reviewing the entries and, ultimately, congratulating the winner."
Made using only the finest ingredients, which are responsibly sourced and managed, Highland Park is made for people who understand and respect whisky and are 'fans of flavour'. Promoting a passion for whisky and the importance of flavour, Highland Park helped create the Slow Food UK Chef Alliance, in partnership with Slow Food UK. The Slow Food UK Chef Alliance engages British chefs in actively championing small-scale producers and working within their communities to promote good quality local and sustainably produced food.
The closing date for entries is 17 October 2013 and the Top 50 list will be announced at the awards lunch on Monday 27 January 2014.
Find out more about us at www.highlandpark.co.uk
<< View the whole range of Highland Park Single Malts
<< Back to all the latest whisky news brought to you by Planet Whiskies