Treat your Dad to the new Limited Edition Glengoyne 'Auld Enemy Dram' this Father's Day (17 June 2012)
Published Date: 23rd April 2012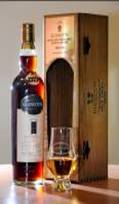 Glengoyne Highland Single Malt Whisky has launched a special limited Edition 'Auld Enemy Dram' in time for Father's Day – 17th June 2012.
The Auld Enemy Dram has been launched to recognise and celebrate the great sporting rivalry that exists between the two great nations of Scotland and England.
The Glengoyne 1990 Single Cask bottling makes the ideal gift for Father's Day with its robust nose, powerful palate.
The Auld Enemy Dram has a rich mahogany colour with a heavy and robust nose of hazelnut, prunes, cocoa powder, and liquorice with BBQ spice.
The palate is powerful with good balance of red apple, raisins, wafer cone and subtle citrus. The finish maintains strength with increased fruits and dry spice.
Retailing at just £175 per bottle (reduced from £195 for Father's Day), The Limited Edition Glengoyne 'Auld Enemy Dram' is now available to buy at Vino's Edinburgh stores and online at www.vinowines.co.uk or at www.glengonye.com
All proceeds from sales of The Limited Edition Glengoyne 'Auld Enemy Dram' go to support Help for Heroes* and The Bill McLaren Foundation*.
The Glengoyne Core Range
Award-winning Glengoyne is one of the leading premium malt whiskies in the world and has been distilled at Glengoyne distillery since 1833. Using methods passed down for generations, Glengoyne is made with knowledge, passion and craftsmanship, a key combination for a perfect Father's Day gift.
Glengoyne is a subtle, complex whisky in which all of the delicate flavours are freely allowed to express themselves The full Glengoyne portfolio consists of the 10 Years Old, 12 Years Old Cask Strength, 12 Years Old at 43%, 17 Years Old, 21 Years Old and Vintage 1972 as well as other limited edition special bottlings.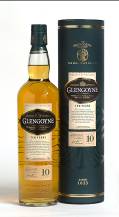 Glengoyne 10 Years Old is a great introduction to this award winning range, golden in colour with a sweet nose, warming mouthfeel and a smooth and delicate palate leaving a fruity finish behind.
70cl, 40% Vol, £32.49 per bottle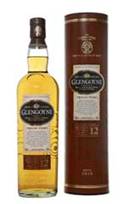 For the very first time Glengoyne has used first fill bourbon wood in one of our core range, Glengoyne 12 Years Old. There is also less sherry wood as a result giving a completely different taste and nose.
The majority of the wood is USA/European refill casks, the whisky is also chill filtered. Glengoyne 12 Years Old is nothing like the cask strength, the only thing that is the same is the age statement. 70cl, 43% Vol, £37.99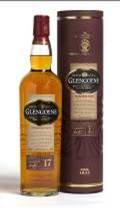 The Glengoyne 17 Year Old probably the most famed of the core range has a medium golden rich appearance, a hint of Vanilla and a rich spicy oak finish. A more concentrated, equally well-balanced palate of flavours, though it still retains the same clean, delicate taste as the 10 Years Old.
70cl, 43%, Vol, £56.99 per bottle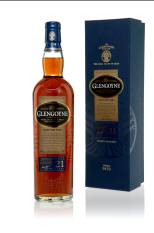 The Glengoyne 21 Year Old has a deep copper appearance, which leaves a spicy, warm and dry finish. This Glengoyne Highland Single Malt Whisky achieves the optimum balance of flavours and the maximum benefits from specially selected 100% first fill European Oak Sherry casks.
70cl, 43% Vol, £92.99 per bottle
The Glengoyne core range is available online at www.glengoyne.com and from all good UK specialist retailers and the 10 Years Old is available from Sainsbury's and Asda in Scotland.
For further information visit: www.glengoyne.com
Ian Macleod Distillers encourages responsible drinking
www.drinkaware.co.uk www.scotch-whisky.org.uk
<< View the range of Glengoyne Single Malts
<< Back to all the latest whisky news brought to you by Planet Whiskies
Distillery of the Month: November 2023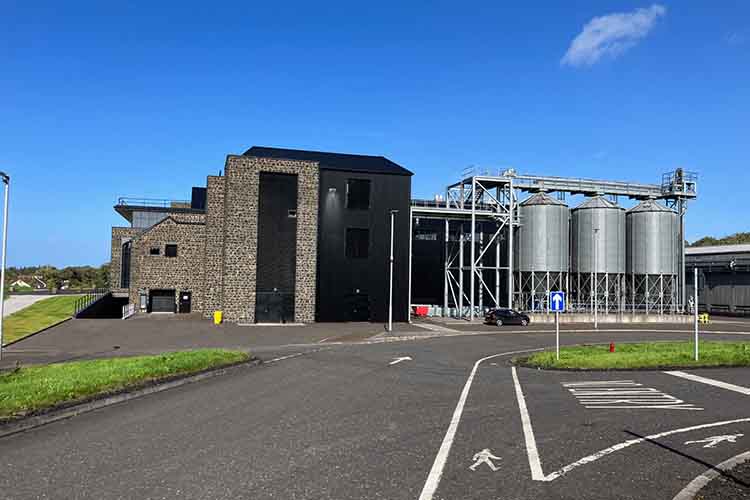 Planet Whiskies visited the new Bushmills Distillery in Northern Ireland on the 25th and 26th of September. Read our review of the experience of Bushmills and Northern Ireland at Planet Whiskies tour of Bushmills and Northern Ireland
You can also read the whole section about Bushmills Distillery at Bushmills Distillery Information on Planet Whiskies... So Bushmills is Planet Whiskies Distillery of the Month title for November 2023
Get Newsletter
Subscribe to our newsletter to get latest news, popular news and exclusive updates.