GlenDronach releases 7th batch of single cask bottlings - 1972 - 19th December, 2012
Published Date: 19th December 2012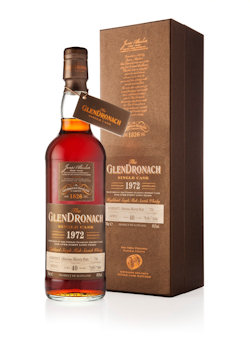 "FAULTLESS", "brilliant" and "complete" are just three of the adjectives Jim Murray has used in his new 2013 Whisky Bible to describe the five expressions that comprise GlenDronach's latest batch of single cask bottlings.
It's the seventh batch to be released by the award-winning Aberdeenshire distillery.
The five, ranging from 18 to 40 yo, are now available in the UK and will be released in export markets from January 2013. Two have been matured in Pedro Ximenez sherry puncheons and three in Oloroso sherry butts.
All five have been specially hand-selected by The BenRiach Distillery Company's Managing Director Billy Walker whose tasting notes speak lovingly of "an orchestra in full flow", "an effusion of honeycomb" and even "teasing notes of toffee apples".
The cask details are as follows:

1972 cask # 710 / 40 years old / Oloroso Sherry Butt / 49.0% vol. / 356 bottles

1989 cask # 5475 / 22 years old / Pedro Ximenez Sherry Puncheon / 51.6% vol. / 600 bottles

1991 cask # 3183 / 20 years old / Pedro Ximenez Sherry Puncheon / 51.3% vol. / 600 bottles

1992 cask # 1123 / 19 years old / Oloroso Sherry Butt / 57.8% vol. / 524 bottles

1994 cask # 98 / 18 years old / Oloroso Sherry Butt / 58.2% vol. / 628 bottles

In his 2013 Whisky Bible, Jim Murray was very complimentary about all five, but reserved special praise for the '72, '91 and '94 vintages:
Of the 1972 cask # 710, he said: "The richness of the sherry is almost the stuff of make-believe...the delivery is of oak crashing in a forest - mighty and all-consuming…wow, this is like a big succulent bourbon matured in a top-class sherry butt. This is a malt which if you should ever chance upon, you give the guy your coat if you have not money enough; even your undergarments if it does the trick! For this is a whisky so complex, so complete, it is almost exhausting." He gave it 96.
He commented re the 1991 cask # 3183: "Almost a coffee cake and Swiss roll marriage with grape jam for filling…mocha-flavoured Lubec marzipan notes sidle in delightfully…the light spices pulse. Tries to be syrupy and overbearing but fails miserably. Has to settle for being brilliant." He gave it 95.
And summing up the 1994 cask # 98, he said: "Absolutely huge grape: a real Dundee cake dripping with Oloroso and Demerara…a faultless sherry butt. I had this sample in my hand as the Queen gave her address to round off her 60th anniversary celebrations: I could hardly have had a more fitting dram with which to toast her." It also achieved a 96.
Keep an eye on our website and Facebook page over the coming weeks for more information on these new releases, tasting notes and exclusive product photography.
If you would like to receive more information regarding Batch 7 releases, please contact us on info@glendronachdistillery.co.uk
<< Back to all the latest new brought to you by Planet Whiskies
Distillery of the Month: November 2023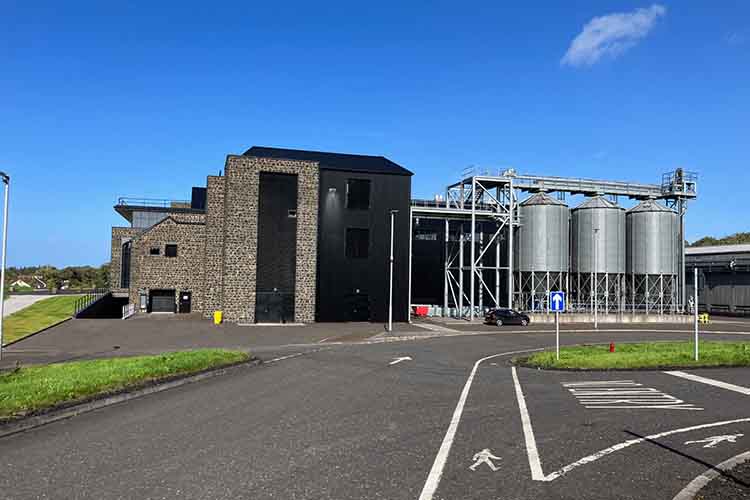 Planet Whiskies visited the new Bushmills Distillery in Northern Ireland on the 25th and 26th of September. Read our review of the experience of Bushmills and Northern Ireland at Planet Whiskies tour of Bushmills and Northern Ireland
You can also read the whole section about Bushmills Distillery at Bushmills Distillery Information on Planet Whiskies... So Bushmills is Planet Whiskies Distillery of the Month title for November 2023
Whisky Advent Calendars 2023
Get Newsletter
Subscribe to our newsletter to get latest news, popular news and exclusive updates.