Bushmills Irish Whiskey Master Blender Becomes First Woman Inducted Into Whisky Magazine Hall Of Fame
Published Date: 1st December 2018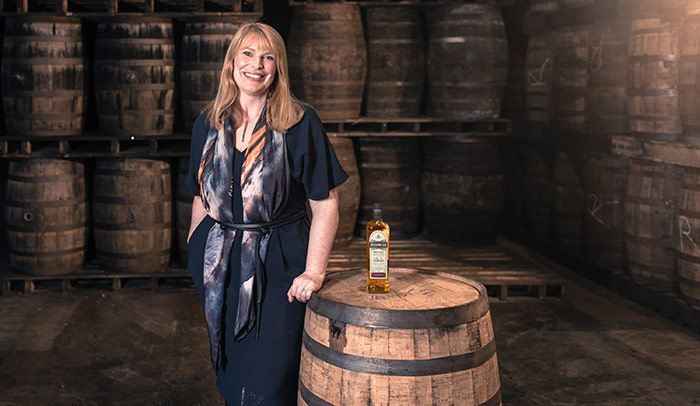 Bushmills, Northern Ireland (29th November 2018): Helen Mulholland, Master Blender for Bushmills® Irish Whiskey, has been inducted into the Whisky Magazine Hall of Fame. She is the first woman to be inducted into the Hall of Fame since its inception in 2004.  
The recognition is the highest honour awarded by Whisky Magazine, the world's leading publication about whiskey, and is selected by an independent editorial panel.  
The award comes at an apt time for Helen as she is celebrating her 25th year at The Old Bushmills Distillery, the world's oldest licensed whiskey distillery. She began her career in a small laboratory at The Old Bushmills Distillery and is now Master Blender, crafting both Bushmills Irish Whiskey premium blends and aged single malts. 
Known for her passion for innovation, Helen has overseen a number of new product launches during her time at The Distillery, including The Steamship Collection™, the brand's first global travel retail exclusive range, and the new BUSHMILLS DISTILLERY EXCLUSIVE, a limited edition single malt whiskey aged in acacia wood.  
Speaking about the honour, Helen said: "I am delighted to be inducted into the Whisky Magazine Hall of Fame and I'm honoured to be among so many titans in our industry. I have truly enjoyed my 25 years at The Old Bushmills Distillery, and I look forward to many more. I often say I have one of the best jobs in the world and it is an honour to see my work recognised in this way. 
"Since I started at The Distillery, my passion has been to develop new whiskeys and experiment with different casks and flavours. There's nothing better than introducing a new Irish whiskey to the market as it's such an exciting time for the Irish whiskey category. Demand continues to soar, especially for premium malts, so we will continue to innovate and create new expressions for whiskey drinkers around the world." 
The award was presented to Helen at the 2019 Whisky Magazine Awards Ireland at a ceremony in Dublin on 22nd November. 
Rob Allanson, Editor, Whisky Magazine added: "We were delighted to welcome Helen Mulholland into the Whisky Magazine Hall of Fame this year. She was selected because of her outstanding contributions to not just her brand but also the wider Irish whiskey category. It takes years of experience and serious skills to produce consistent, high-quality whiskeys week in and week out like Helen does. She embodies the commitment and talent required to produce fine Irish whiskey and joins a group of exceptional whiskey creators in the Whisky Magazine Hall of Fame."
<< Buy Bushmills Whiskey online
<< Read more about Irish Distilleries
<< View Scottish Single Malts on Planet Whiskies
<< Back to all the latest whisky news brought to you by Planet Whiskies
Distillery of the Month: November 2023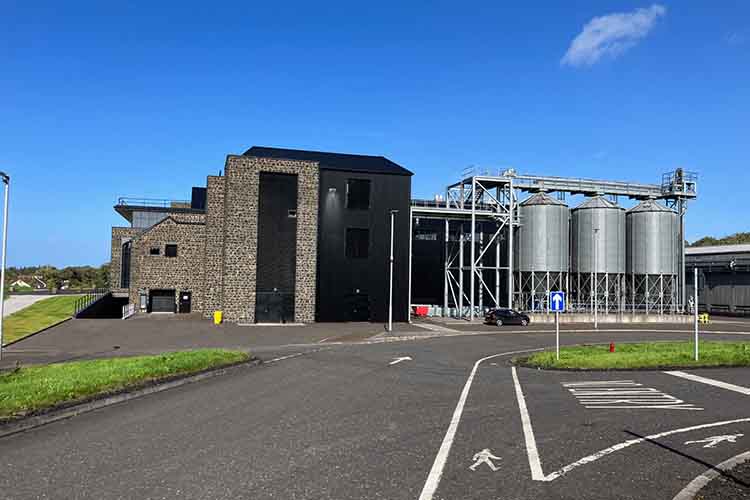 Planet Whiskies visited the new Bushmills Distillery in Northern Ireland on the 25th and 26th of September. Read our review of the experience of Bushmills and Northern Ireland at Planet Whiskies tour of Bushmills and Northern Ireland
You can also read the whole section about Bushmills Distillery at Bushmills Distillery Information on Planet Whiskies... So Bushmills is Planet Whiskies Distillery of the Month title for November 2023
Get Newsletter
Subscribe to our newsletter to get latest news, popular news and exclusive updates.