Ballantine's Marks Championship With Very Rare Blend - 30th March, 2012
Ballantine's, the No 1 ultra-premium Scotch whisky in Asia Pacific, has brought together Master Blender Sandy Hyslop and the winner of the 2011 Ballantine's Championship, England's Lee Westwood, to create the fifth Ballantine's Championship Blend.
Launched to commemorate this year's tournament, which takes place from 26th – 29th April 2012 at the Blackstone Golf Club in Icheon, Korea, this exceptional limited edition continues the brand's unique tradition of creating a rare and exclusive blend to mark one of Asia's most prestigious golfing events.
The 2012 Ballantine's Championship Blend contains a selection of the rarest whiskies, aged for at least 41 years. Only 10 individually numbered bottles of the whisky will be produced, and as reigning Ballantine's Championship winner, Westwood will receive one. A bottle will also be reserved for the 2012 champion and another will be auctioned for charitable causes during the tournament.
The Ballantine's Championship Blend is presented in a bottle adorned with a leather and gold metal band that enhances the blend's prestige credentials. An outer case glorifies the bottle and has been crafted with a combination of wood and leather and decorated with two golden plaques featuring a note from Hyslop and Westwood who was ranked the world's No 1 golfer when he won the 2011 Ballantine's Championship. A leather bound booklet completes the luxurious presentation, and communicates Ballantine's association with golf and the uniqueness of the blend.
Lee Westwood is only the third person outside Ballantine's expert blending team to influence a Ballantine's blend, with Northern Irish golfer Graeme McDowell and Australia's Marcus Fraser having been granted the same privilege as previous winners of the Ballantine's Championship in 2008 and 2010.
Master Blender Sandy Hyslop personally prepared a selection of extremely rare and high quality grain and malt whiskies and took Westwood through a tasting of each of them to assess which flavours he preferred. Westwood's selection was carefully blended by Hyslop, who is delighted with the final result of their collaboration commenting: "It was an absolute pleasure for me to work with Lee. This is a superlative blend that has a real effortless and spicy character and, at 41 years of age, it is the first time we have produced a whisky as old and exclusive."
Lee Westwood said: "It has been a real eye-opener. I didn't realise the processes a blend has to go through to get to the final stage and I can appreciate the whisky much more now. The 2012 Ballantine's Championship Blend is one of the rarest whiskies in the world so look out for it at the tournament in April."
Peter Moore, Ballantine's Global Brand Director, says: "We are delighted that the Ballantine's Championship will be celebrated again with its very own exclusive whisky. This tradition is part of our long term investment in world class golf and highlights the shared flair and excellence of Ballantine's and this prestigious sport."
Since the inaugural event in 2008, many professional golfers have demonstrated their world-class talents at the Ballantine's Championship and the tournament has made a lasting impression on Asian golf history. The brand is committed to the tournament until at least 2013.
Read more at www.ballantines.com
<< Back to all the latest whisky news brought to you by Planet Whiskies
Distillery of the Month: December 2023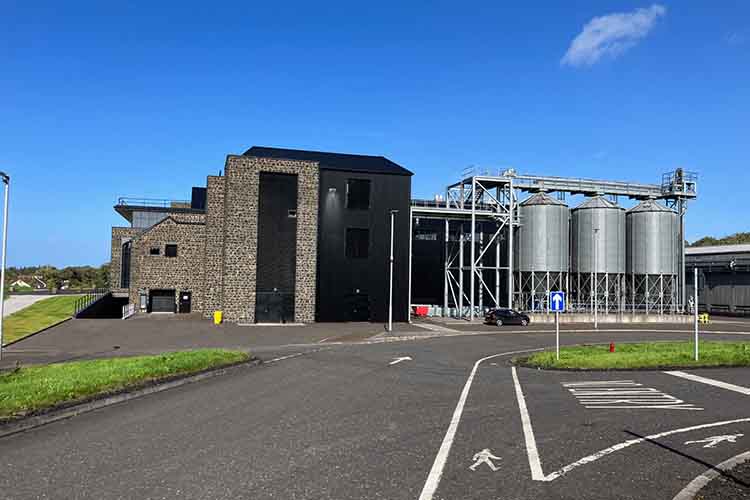 Planet Whiskies visited the new Bushmills Distillery in Northern Ireland on the 25th and 26th of September. Read our review of the experience of Bushmills and Northern Ireland at Planet Whiskies tour of Bushmills and Northern Ireland
You can also read the whole section about Bushmills Distillery at Bushmills Distillery Information on Planet Whiskies... So Bushmills is Planet Whiskies Distillery of the Month title for December 2023
Get Newsletter
Subscribe to our newsletter to get latest news, popular news and exclusive updates.