The Britannia Borough - London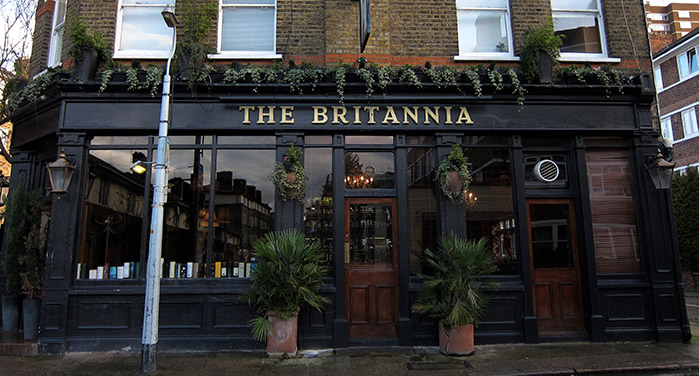 The Britannia is a local bar in central London that has over a 100 whiskies list on their menu. It is a small pub with a great atmosphere, but can become really busy at times. The bar is mostly filled with locals, and office workers who have heard about the bars excellent selection of the whiskies. There are many bars around this area, but none with the selection of whiskies the Britannia have to offer their customers.
This bar is situated behind the famous Guy's Hospital and has a feel of a traditional bar that we all love to have a dram in. The service in the bar in first class and you know you will be welcome there by the management anytime the bar in open. The bar is extremely cosy and would be an excellent place to visit if you are in for trying different whiskies.
With over 100 whiskies on selection you are in for a real treat if you are into your whiskies and this is really a 'hidden gem' within the London area for whisky drinkers.
Contact details for The Britannia are as follows
44 Kipling Street, Borough, London, SE1 3RU
Telephone - 020 7403 1030
Email - thebritannia1@hotmail.co.uk
If you have any pictures on inside the bar showing the whisky selection on offer please email us at Planet Whiskies and we can add them to this profile page. The email address to use for your pictures or any reviews is contact@planetwhiskies.com.