Take Home A Piece Of Whisky History: Glenkinchie Launches Limited Edition Distillery-Only Single Malt
Published Date: 23rd September 2019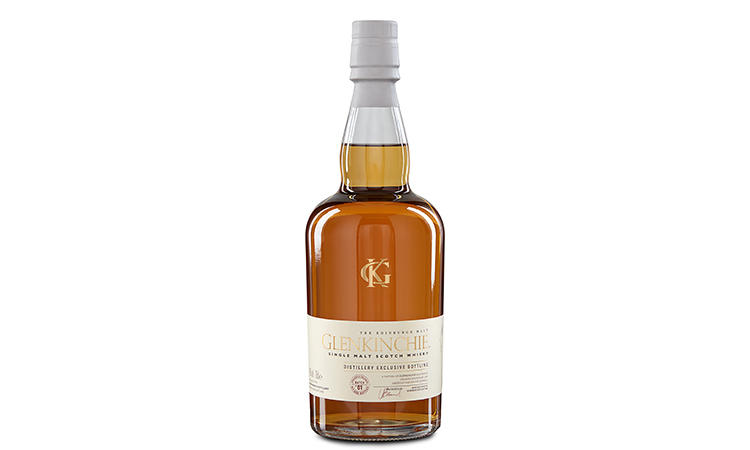 Glenkinchie Distillery has released a limited-edition Single Malt Scotch whisky, available to purchase exclusively from the distillery in East Lothian. Matured in American brandy casks and specially charred Hogsheads, this highly prized release has been specially selected by the expert team at the distillery. A unique celebration of the distillery's history, this limited edition is inspired by the unique and personal stories of those who are closely entwined with the liquid and its heritage.

Expertly blended from the Glenkinchie reserves, this unique and number one batch of just 6,000 bottles is the perfect piece of distillery history, only available to those who make the pilgrimage to the distillery to experience it.

Just thirty minutes from Edinburgh, Glenkinchie Distillery is one of the best-loved in the Lowlands and attracts more than 40,000 visitors each year.

The Distillery limited edition bottlings are single malts, skilfully created to deliver a delightful balance of distillery character and cask influence. This bottling has a palate of rich fruity flavours, which is accompanied by an oaky, almost pepper-like spice. The finish is long and lingering with hints of cinnamon. A creamy fudge character emerges bringing notes of caramel, vanilla and subtle notes of demerara sugar.

Ramsay Borthwick, the Senior Site Manager at Glenkinchie adds: "We wanted to create an extra special piece of whisky history with our first batch, just for those who come through our distillery doors. This unique bottling is a celebration of our heritage and plays homage to our skilful team of experts. This team hand-select from our reserves and combine with clever cask techniques to deliver outstanding one-off releases, just like they've done with this one."

Bottles are available now at RSP £85.00.
More details about the Glenkinchie Distillery bottling
RSP: £85.00
ABV: 48%
AGE: NAS
No. of bottles: 6,000
Available from: Only available to purchase at the Glenkinchie Distillery.

Tasting Notes - Rich fruit and sweet flavours with a hint of oaky spice, which fades to notes of fruitcake and vanilla.
<< Buy whisky from Glenkinchie DIstilery
<< Read more about the Glenkinchie Distillery

<< View Scottish Single Malts on Planet Whiskies
<< Back to all the latest whisky news brought to you by Planet Whiskies