The Macallan Commissions Legendary Photographer Annie Leibovitz As its Third Master of Photography - 24th May, 2012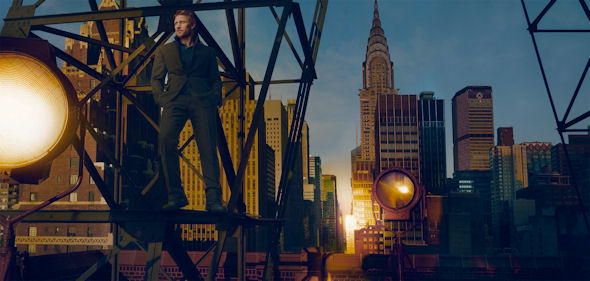 The Macallan, the luxury single malt whisky distributed by Maxxium UK, has commissioned the world's most famous photographer, Annie Leibovitz for the third edition of its award-winning Masters of Photography series. The Macallan Masters of Photography: Annie Leibovitz Edition sees Leibovitz bring to life the essence of the brand through her unique photographer's eye, with renowned Scottish actor Kevin McKidd cast in the role of leading man.
This year's limited edition, The Macallan Masters of Photography: Annie Leibovitz Edition, comprises 1000 bottles of which there are four different single malt expressions crafted to reflect the mood of the signed Annie Leibovitz print that each is paired with. Shot against four dramatic backdrops in and around New York City, Annie Leibovitz captures the brilliance of a moment where everything comes together, showcasing the stature of whisky as an icon of taste and masculinity.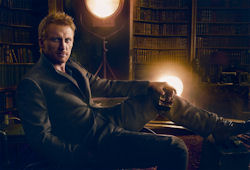 "I am the first colour photographer chosen by The Macallan for its Master of Photography series, prior to this I hadn't realised how complicated and deep the distilling process is. That warmth and richness is what I tried to bring to the photographs. Kevin McKidd drove the imagery. Where Kevin comes from and his rugged good looks are what the photographs are all about. It wasn't casting, it's authentic." Comments Annie Leibovitz
The whiskies for this limited edition have been taken from four single casks to showcase the very best of The Macallan. Beginning with a 1991 sherry oak puncheon delivering an intensity of rich dried fruits with ginger and cinnamon spice to give vibrancy like the Bar image it represents. Moving onto an 1989 sherry butt giving chocolate orange and date, with sweetness and wood on the palate, to capture the chemistry of the moment in the Gallery.
The 1995 sherry oak hogshead, set for global travel retail and distillery sales, reflects the contemplative mood of the associated Library shot, with a long lingering finish starting with sultana and chocolate orange but offers up toasted apple and ginger along the way. Finally a 1996 American oak butt inspired by the Skyline shot, resulting in citrus, vanilla and cream soda with a full bodied finish.
The bottle, labelled with the image of its accompanying print, is presented with a book documenting the shoot, in a bespoke photo-archival box stamped with The Macallan brand and Annie Leibovitz's name.
A further four individually customised bottles of The Macallan 1949, from its Fine and Rare collection and celebrating the year Annie Leibovitz was born will also be released. Accompanied by a signed one-off gallery-sized print, they will be available with a reserve price of $25,000 following their three-city world exhibition tour of Hong Kong, Moscow and New York, which will be attended by Annie Leibovitz and Kevin McKidd.
Charismatic actor, Kevin McKidd, acclaimed star of US TV drama Grey's Anatomy and cult film Trainspotting hails from Elgin, just a few miles away from The Macallan Distillery on Speyside, where he even worked as a young man, making him an authentic choice for the role of leading man. He says "This project is very special to me. Having worked at The Macallan distillery in my youth I remain a Macallan drinker to this day so to be asked by The Macallan to be part of this campaign was a huge honour. Annie Leibovitz is a living legend so to be photographed by her is a once in a lifetime experience."
Peter Sandstrom, Marketing Director, Maxxium UK said: "This is the third edition in our market leading Masters of Photography series. Working with one of the world's most influential photographers has helped underpin The Macallan's iconic and luxury status. The Macallan Masters of Photography platform has become increasingly important to the brand, providing a relevant global platform, and Annie Leibovitz has captured our spirit in her own unique way. To celebrate the collaboration with Annie, we have crafted four outstanding and exceptional single malt whiskies, rich in flavour and history, in keeping with our signature character and profile."
As a nod to the interest The Macallan Masters of Photography Series has received to date from collectors, those wishing to purchase the collection can also register their interest online at www.themacallan.com ahead of the release date.
The Macallan Annie Leibovitz edition is available to purchase from selected UK luxury on and off trade accounts from September 2012 priced approximately £1700.
The four whiskies have been matured in different cask types to be completely unique and original:
Cask No 7023:1991 Sherry Oak Puncheon – 285 bottles to accompany 'The Bar' print
Colour: Dark Rosewood
Nose: Intense, dried fruits, ginger, nutmeg and clove. Ripe apples give way to rich sweet notes. Vibrant oak makes a statement, but is refined enough not to dominate
Palate:Ginger and cinnamon spice with rich dried fruits. Mature oak is in balance, with citrus fruits - a story to tell on its own
Finish: Medium to long finish, smooth
ABV: 50.8%
Cask No 12251: 1989 Sherry Butt – 285 bottles to accompany 'The Gallery' print
Colour: Dark copper
Nose: Perfumed, chocolate orange and date. Burnished oak giving out a rich intensity
Palate: Sweet, fruity, raisin, wood and spices. Then the oak, which shows its hand in a subtle roasted manner
Finish: Rich finish could stay slightly dry, but teases
ABV: 56.6%
Cask No 14007 (For Global Travel Retail, Distillery and private sale only) 1995 Sherry Oak Hoghead – 145 bottles to accompany 'The Library' print
Colour: Red Mahogany
Nose: Rich raisin sultana and chocolate orange arrive almost together, followed closely by toasted apple, ginger and clean oak
Palate:Toasted apple, ginger and oak note their intent, but are not to be outdone as orange and dried fruits step out
Finish:Long lingering, full
ABV: 59.6%
Cask No 10019: 1996 American Oak Butt – 285 bottles to accompany 'The Skyline' print
Colour: Light Gold
Nose: Lemon, citrus fruits, vanilla, cream soda. Freshly cut wood in background balanced out by sweet dessert notes
Palate: Viscous; initially oak flits in then departs to allow cinnamon, citrus, toffee apples to show their hand, only to reappear later
Finish: Medium finish but full bodied
ABV: 55.5%
<< View Single Malts bottles within the Macallan range
<< Back to all the latest whisky news brought to you by Planet Whiskies