Latest News from the whisky industry - Isle of Skye Blended Whisky
Latest News - Whisky industry -
The chance to enjoy the perfect Homecoming Dram

- 25th June, 2009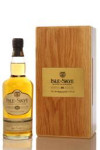 Broxburn, 25 June 2009: In celebration of this Homecoming year, Isle of Skye Blended Scotch Whisky is not only tempting visitors to The Misty Isle with a dram of the award-winning Scotch, but is extending the invitation to the whole of Scotland.
This summer, Ian Macleod Distillers, producers of Isle of Skye Blended Scotch Whisky, has developed an extensive on and off-trade campaign to promote not only the brand's exceptionally smooth and mellow flavour, but encourage visitors to head to Skye and experience the spectacular island firsthand.
Building on their collaboration with VisitScotland's Perfect Day campaign, which has already included a competition and £1-off vouchers in the Scottish Daily Mail and visitscotland.com/perfectday website, Ian Macleod Distillers has now taken activity to the next level, with a range of special offers, exclusive promotions and personalised on-trade kits.
Bars, hotels and restaurants on the Isle of Skye will receive ''Welcome Home to Skye with a dram of Isle of Skye Whisky' kits, which include high quality table talkers, a window sticker, a poster, drip mats, branded boxes and a free stock deal with orders. Customers enjoying a dram of Isle of Skye will then have the chance to enter a competition on the drip mat to win an exceptionally rare bottle of Isle of Skye 50 Years Old worth £950.
On-trade outlets throughout Scotland can also join in the celebrations with similar Isle of Skye kits welcoming visitors home to Scotland, distributed by wholesalers throughout June to August.
In conjunction with VisitScotland/PerfectDay Isle of Skye Whisky will also be offering a whisky sampling weekend in August at Dunvegan Castle on Skye attracting locals and visitors alike.
Ian Macleod Distillers has added off-trade activity on the Isle of Skye 8 Years Old Blended Scotch Whisky, offering a value-added neck collaret promotion for consumers to win a 'Perfect Break on the Isle of Skye'. The prize includes a luxury weekend for two on Skye at Torvaig House Hotel and a seven courses of Skye Tasting Menu at The Three Chimneys restaurant. The promotion will be available in the UK only on 70cl bottles of 8 Year Old Isle of Skye until the end of August.
Iain Weir, Marketing Director for Ian Macleod Distillers, commented: "The Perfect Day campaign partnership with VisitScotland is the ideal vehicle for us to join the Homecoming Scotland celebrations, promoting both Isle of Skye Blended Whisky and its spiritual home.
"It is set to be a bumper tourist season for the island this summer. With its stunning scenery, great wildlife and a wide selection of fantastic high quality hotels, bars and restaurants, I hope a relaxing dram of Isle of Skye Whisky will complete a visitors' experience. We are delighted to be working so closely with many of Isle of Skye's hospitality businesses and continuing to build our relationship with them."
Suzanne Casey, Group Product Manager for VisitScotland said: "Our Perfect Day campaign runs until late August and will reach more than 36 million people across the UK making this our biggest ever domestic marketing campaign to date. We are seeing strong evidence of UK visitors looking closer to home for their holiday choices this year and we are working hard to ensure that Scotland is number one on their list. Perfect Day highlights the range of experiences and value for money options available in this country and we hope that visitors - particularly in Scotland - will support their own tourist industry by spending their holiday at home this year."
The 'Welcome Home to Isle of Skye' promotion builds on initiatives launched last year between Isle of Skye and award-winning The Three Chimneys, which developed high quality trade and consumer initiatives, tailor-made recipe ideas, online activity and merchandising.
Isle of Skye blended Scotch whisky is available in 8 and 12 year old (export only), limited edition 21 and 50 years old. An exceptionally smooth and mellow Scotch whisky containing a high proportion of carefully selected Island and Speyside Malts, the 8 Year Old has been described by Jim Murray, whisky expert as "an absolute must for any Islay-philes out there – in fact, a must for everybody. Your taste buds are beaten up and caressed simultaneously. One of the most enormous yet brilliantly balanced whiskies in the world."
The Isle of Skye 8 Year Old, is available in a range of sizes - 1.5 litre, 75cl, 70cl, 35cl and 5cl and retails at a current RRP £13.99 for 70cl. The neck collaret promotion will be available on 70cl only in Tesco's, the Co-op, independent retailers, on-trade wholesalers and cash & carries.
Curious to discover more, contact Ian Macleod Distillers Ltd on tell: 01506 852205 or visit: www.ianmacleod.com
For further information on VisitScotland's Perfect Day campaignvisit: www.visitscotland.com/perfectday
<< Back to all the latest whisky news brought to you by Planet Whiskies