World's largest private whisky collection set to sell for £8m Perth, Scotland in February 2020.
Published Date: 12th December 2019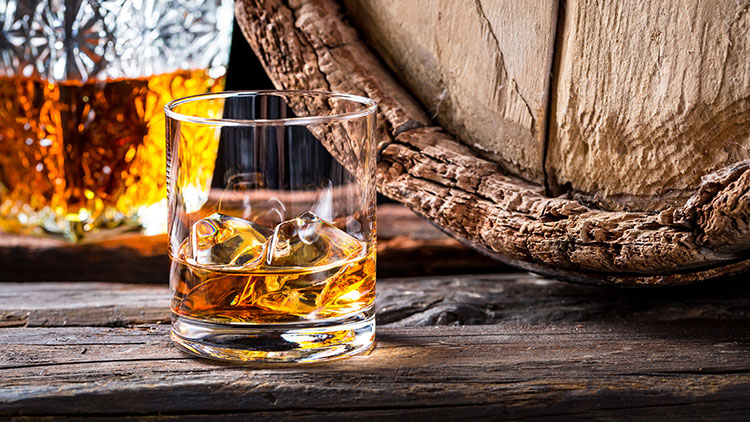 The world's largest ever private whisky collection, comprising 3,900 bottles, is poised to sell for a projected £8 million when it goes under the hammer in Perth next February. Further cementing Scotch whisky's status as one of the most valuable investments on the market.
The collection was compiled by US businessman, Richard Gooding, whose family founded the Pepsi Cola Bottling Company of Denver. This was eventually sold to PepsiCo in 1988 for a considerable sum.
An ardent Scotch connoisseur, Richard amassed his collection over the course of 20 years, before passing away in 2014 aged 67. He travelled from his native Colorado to distilleries across Scotland, with the aim of capturing bottles representing every distillery. Some of the showpieces in the collection include two bottles of highly coveted, The Macallan 1926 60-year old, as well as a Springbank 1919 50-year-old.
The news of the collection's value comes after Knight Frank recently included whisky in its annual Luxury Investment Index, along with classic cars, wine, diamonds, coins and stamps. In 2018, whisky ranked second in the index, only behind art in terms of sales. This was helped by a new world record price set for a bottle of rare single malt scotch whisky. The Michael Dillon hand-painted bottle of the Macallan 1926 was sold by Christies for $1.5 million USD.
Whisky accounts for 70% of Scottish food and drink exports, and 21% of all UK food and drink exports. In 2018, the export value of Scotch whisky grew by 7.8%, to a record £4.70 billion and the number of 70cl bottles exported reached record levels, growing to the equivalent of 1.28 billion.
Commenting on the announcement, Jay Bradley, founder of cask whisky investment company, Whisky & Wealth Club, said: "This excellent collection features some of the most prized bottles for investors and connoisseurs alike. Its potential sale price highlights the incredible value of Scotch whisky as an investment.
"Scotch's value is continually rising, with no signs of letting up. Distilleries are increasingly opening their doors to raise capital to support their operations by offering individuals the chance to invest in casks of new-make whisky, which are then aged.  Investing in casks, over bottles of rare whisky, can provide investors with an easier way into this lucrative industry."
<< View Scottish Single Malts on Planet Whiskies
<< Back to all the latest whisky news brought to you by Planet Whiskies