12th Annual Whiskies of the World Expo

12th Annual Whiskies of the World Expo, Saturday, March 26, 2011 - The San Francisco Belle, Hornblower Yacht.
Dear Friends in Spirits,

It's hard to believe we're coming to the half way mark in the year. While it has only been a few months since the last WOW Expo at the Hotel Nikko, we have been hard at work getting ready for the 12th Annual Whiskies of the World Expo. So, mark your calendars for Saturday, March 26, 2011 and keep an eye on our website for updates and information on ticket sales.
The 2010 WOW Expo saw the return of some of your favorite features including a terrific line-up of speaker seminars. Our Dram Club Friday night pre-party at Bourbon & Branch and Swig was a smashing success. And while the crowds were great and there were more whiskies presented in 2010 than in 2009 we must admit that the room was a tad small for all the enthusiasts who came out to taste the impressive collection of fine spirits. In 2011 we will be back on the San Francisco Belle, bigger and better than ever. The San Francisco Belle has been the setting for several WOW Expos and while we do try to mix it up every few years we seem drawn back to this timeless venue. The location has everything we want in a space: A lot of room and the ability to venture outside, especially for those of you who like a cigar with your whisky.
In addition to our return to the Belle, we'll feature an impressive selection of your tried and true favorites as well as a number of whiskies that will be making their WOW debut in 2011. You'll want to continue to keep an eye out for this newsletter to find out more about some of those new comers in the months ahead.
Maybe it's the fresh air, or being on a boat, that lifts everyone's spirits. It could just be the great whiskies we get to taste. Whatever the inspiration, the WOW Expo is something we all look forward each and every year.
Upcoming Whisky Dinner
For those of you who can't wait for the next WOW Expo, we are hosting a four-course whiskey dinner on
August 12
at the
San Francisco City Club
, with whiskies specially paired by City Club Chef Michael Munoz and our guest speaker,
whisky expert Ed Kohl
. While the menu is still in the works, we do know that we will be tasting
Isle of Skye
in addition to six of the
Chieftain's Range Single Malts by Ian Macleod Distillers
. The whiskies alone are worth coming out for a taste, but when paired with food, either traditional Scottish fare or something only a San Francisco chef might conjure up (or a combination of the two), it truly is a new
tasting experience
.
Ed will lead us through each course with his knowledgeable overview of the featured whiskies. Ed has been in the whisky promotion and distribution business for over 15 years and knows how to teach even the most novice tasters how to describe and appreciate a good Scotch. Ed represents Signatory/Edradour as their North American Marketing Manager and owns his own business, ImpEx Beverages.
"Since 1936, Ian Macleod Distillers, through its dedication to tradition and quality, has amassed an unrivaled cask stock from Scotland's many distilleries. This enviable collection includes extremely rare malts, some from closed or mothballed distilleries."
This tasting promises to be a real treat and is sure to sell out. The SF City Club is a business professional's member only club. I have been able to reserve seats for WoW customers. Space is limited with priority seating for Best Dram Club members. Reserve your seat Now. $70 all inclusive!
Featured Whisky: Cardhu
"Just about the cleanest, most uncluttered, pure, sweet malt you will ever find."
- Jim Murray, Whisky Bible 2008
The Classic Malts of Scotland has recently released a 12 year old, cask strength bottling of Cardhu in the US with limited quantities. This is one Scotch that you'll want to add to your collection, since the last time we saw it in the US was in 2004, and since the quantities are limited we suggest that if you find a bottle you should nab it quickly.
Cardhu, meaning "Black Rock" in Gaelic, is a Speyside whiskey and one of the key malts in blends of Johnnie Walker. Cardhu has a sweet, honey-nut nose, with hints of heather and pear. Its body is well balanced and finishes with a slight lingering of smoke.
Our Sponsor: Imbibe Magazine
Our sponsor, Imbibe Magazine, is graciously offering our members a special subscription rate Imbibe is Your Ultimate Guide to Liquid Culture. Recipes, Tips, Travelogues, How-tos, reviews, summer/holiday drinks and entertainment guides.
Who's Your Daddy?
Watch for our exclusive mailer from another of our sponsor's. We will introduce you to an exclusive, well written, clever, entertaining, email magazine we use to stay a cool step ahead and always in the know. We have passed up several ad sponsorships because we don't want to use our email list for third party promotions. This one is worth it. You'll understand when you receive it. I suggest signing up for the SF Edition (know the latest in Whisky establishments) and the Jet Setter Edition (Just in case you have a free weekend).
Have A Wonderful 4th Of July And Enjoy The Freedom To Drink A Dram Of Any Whisk(e)y You Like!!!
Cheers,
Douglas Smith
(President)
<< Back to all the latest whisky news brought to you by Planet Whiskies
Distillery of the Month: November 2023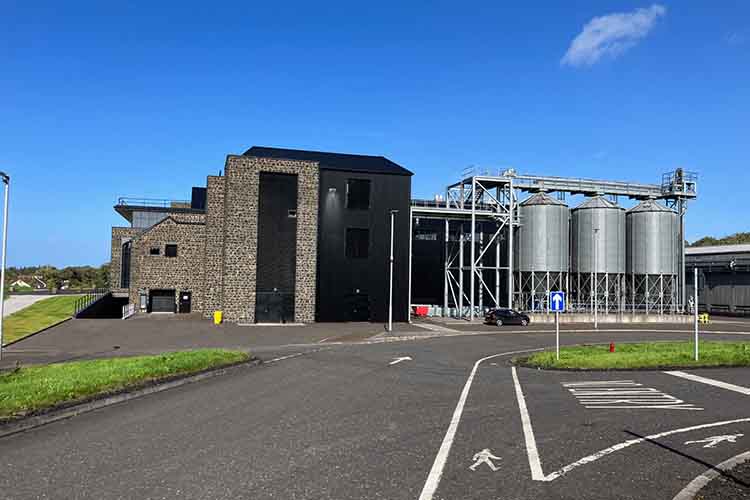 Planet Whiskies visited the new Bushmills Distillery in Northern Ireland on the 25th and 26th of September. Read our review of the experience of Bushmills and Northern Ireland at Planet Whiskies tour of Bushmills and Northern Ireland
You can also read the whole section about Bushmills Distillery at Bushmills Distillery Information on Planet Whiskies... So Bushmills is Planet Whiskies Distillery of the Month title for November 2023
Get Newsletter
Subscribe to our newsletter to get latest news, popular news and exclusive updates.