New Product Launch - Tomatin Distillery - Limited Edition Fifteen Year Old - 13th June, 2012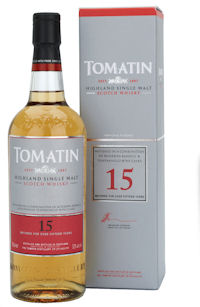 Tomatin Distillery has announced the launch of a limited edition brand extension to the Tomatin Highland Single Malt Scotch Whisky range.
The new release is an exceptionally high quality spirit which has been matured for over 15 years in a combination of Bourbon barrels and Tempranillo wine casks. It was agreed that 52% was the optimum strength for achieving the perfect balance between flavour, body and overall mouth feel. The result is a whisky which is dominated by deep fruity aromas softened by a sweet candy flavour with a long lasting and very creamy finish.
Graham Eunson, Distillery Manager, explains how this new edition came to be: "I've always found the interaction between the casks and the whisky fascinating and this expression of Tomatin is no exception.
The intensity of the wine casks is gently softened by the use of second fill ex-bourbons to achieve a perfect balance. The combination of flavours and aromas achieved by the use of these differing casks is fantastic.
There's always a sense of anticipation and excitement when you experience a potential new whisky for the first time and in this case, those emotions were well justified."
This product is available now and support communications including a film with Graham Eunson will be available via Tomatin's social media channels; Facebook, Twitter & YouTube.
Available: 3,150 bottles
Distribution: Worldwide
Price: RRP £49.99 per 70cl bottle ($79.99 USA)
TASTING NOTES
Aroma: Deep fruity aromas are dominant with plums, blackberries and fresh grapefruit taking centre stage. Softens with hints of vanilla, tobacco leaves, beeswax and sugar candy.
Palate: The sweet candy flavour plays a major role in the overall structure of this single malt. Like the nose the palate is rewarded with some big fruity flavours – bananas, crunchy green apples and poached pears – which are nicely balanced with the drying tannins and white pepper.
Finish: Once the spiciness subsides the finish
<< View Tomatin Single Malt Range
<< View more details about the Tomatin Distillery
<< Read about Planet Whiskies tour of Tomatin DIstillery
<< Read more Graham Eunson Master Distiller

<< Back to all the latest whisky news brought to you by Planet Whiskies
Distillery of the Month: November 2023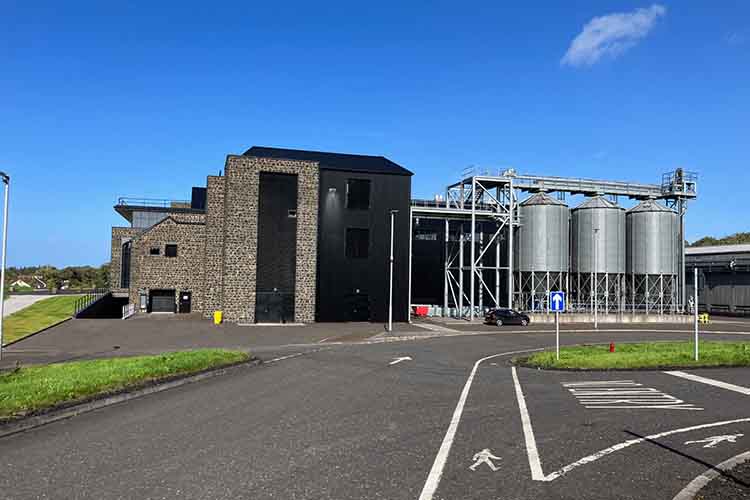 Planet Whiskies visited the new Bushmills Distillery in Northern Ireland on the 25th and 26th of September. Read our review of the experience of Bushmills and Northern Ireland at Planet Whiskies tour of Bushmills and Northern Ireland
You can also read the whole section about Bushmills Distillery at Bushmills Distillery Information on Planet Whiskies... So Bushmills is Planet Whiskies Distillery of the Month title for November 2023
Get Newsletter
Subscribe to our newsletter to get latest news, popular news and exclusive updates.