Tomatin Distillery Toast 125 Years With Two New And Exclusive Expressions
Published Date: 9th June 2022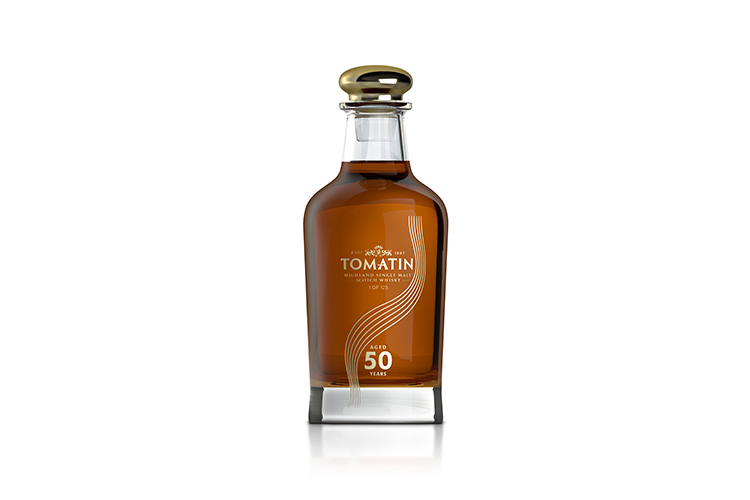 Tomatin Single Malt, one of Scotland's most awarded whiskies, has today (Thursday 9th June) announced the release of not one, but two new limited edition expressions - released in celebration of the distillery's 125th Anniversary.
The two exceptionally rare casks, have been specially chosen as Tomatin's official anniversary bottlings from the distillery, which opened 125 years ago on this day in 1897.
The first is a rare 1993 single malt Scotch Whisky cask, which was personally selected by Master Distiller, Graham Eunson. Similar to the type of cask that would have been used in 1897, the year the distillery opened, this is a great example of a whisky that takes time to open up. Deep and rich, the nose is initially very soft then, on the palate, it surges with flavour from the Oloroso Sherry cask it has been matured in.
The second expression is an exclusive 50 year old single cask (RRP - £17,500) which is being bottled today in its most natural form - yielding just 125 special bottles, one for each year of the distillery's existence.
Presented beautifully in a handblown Glencairn Crystal decanter and luxury box, it is accompanied with a limited edition, hand-numbered book signed by Graham Eunson. In true celebratory fashion, this single malt is elegantly sweet, bursting with aroma - dried tropical fruits are first to greet the nose before a mix of nuts, dark chocolate and honey.
These two limited single casks accompany a special limited edition carton which has been produced for the company's longest-standing malt within their core range, the multi-award winning 12 Year Old, which has been designed by Scottish illustrator Emily Hogarth.
Tomatin's Master Distiller, Graham Eunson, said, "Here at Tomatin, we are incredibly proud of the thriving community we have built around the inimitable craft of whisky making. The distillery is a very special place and, even after 125 years, remains committed to producing the finest quality whisky that Scotland can be proud of."
"These two, rare and unique whiskies are the perfect expressions to celebrate our special anniversary. Together with the limited edition carton produced for our 12 Year Old, we have a great collection of whiskies representing the wide assortment of whisky created here at Tomatin to celebrate our 125 year old story."
Founded in 1897 by John MacDougall, born and bred in Tomatin in the 1800s, Tomatin is located in the Scottish Highlands near Inverness. The distillery has become world renowned for its portfolio of soft and mellow whiskies, including a core range, a limited-edition range and a prestige archive range.
Tomatin has been dedicated to protecting its craft, its environment and particularly its community, which is at the very heart of the brand. Many of the craftsman working on site have been doing so their entire working lives – all working towards producing a wide range of single malts, beloved across the world.
Earlier this year, Tomatin launched its new brand platform, 'To What Matters' - designed to remind people about the important things in life. 'To What Matters' is the latest chapter in the brand's evolution; a positive call to arms that represents the spiritual DNA of Tomatin - a human belief in what's truly important in life. The significant moments.
To find out more about Tomatin and its 125th Anniversary range, please visit: www.tomatin.com
More Whisky News
Distillery of the Month: November 2023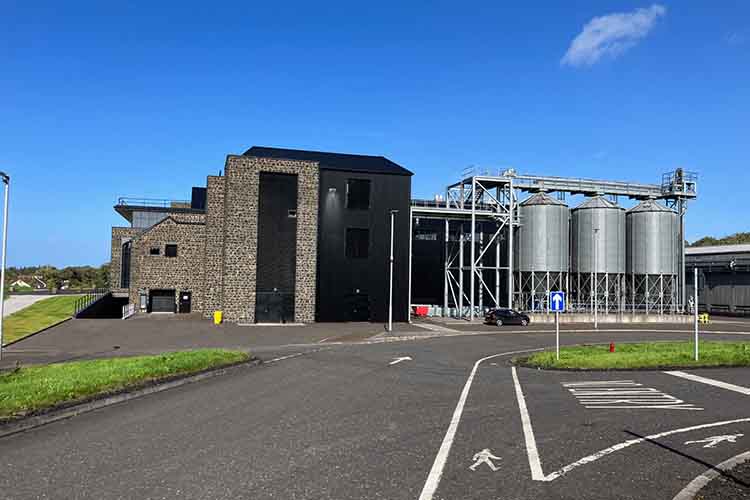 Planet Whiskies visited the new Bushmills Distillery in Northern Ireland on the 25th and 26th of September. Read our review of the experience of Bushmills and Northern Ireland at Planet Whiskies tour of Bushmills and Northern Ireland
You can also read the whole section about Bushmills Distillery at Bushmills Distillery Information on Planet Whiskies... So Bushmills is Planet Whiskies Distillery of the Month title for November 2023
Get Newsletter
Subscribe to our newsletter to get latest news, popular news and exclusive updates.