Woodford Reserve Releases New Distillery Series: Toasted Oak Four Grain
Published Date: 29th September 2023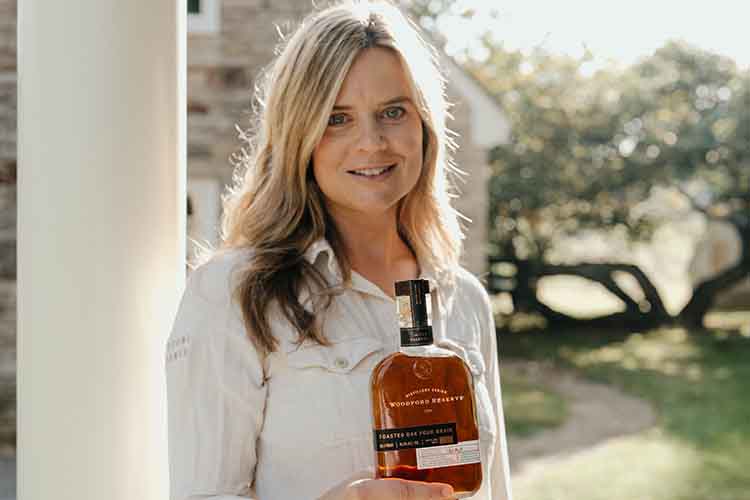 SEPTEMBER 28, 2023 (VERSAILLES, KY) - Woodford Reserve today releases a new limited-edition bottle as part of its annual Distillery Series - Toasted Oak Four Grain.
This new release is a blend of Woodford Reserve's Bourbon, Rye, Wheat and Malt whiskeys. The whiskey was first aged in a standard new oak barrel, and was then finished in heavily toasted new oak barrels.
The result is a whiskey with a beautiful baked pecan color and a toasted oak flavor with wood spiced and a hint of maple syrup and butterscotch.
This is the first Woodford Reserve release to have Master Distiller Elizabeth McCall's name on the label. McCall took over the role of Master Distiller from Chris Morris, who now serves as Master Distiller Emeritus, in January of 2023.
"I am thrilled for Toasted Oak Four Grain to be the first Woodford Reserve release with my name on it as Master Distiller," said McCall. "Experimenting and creating new products is one of the most exciting parts of my job, allowing us to explore new flavors. This is the first of many special releases we have planned in the coming years."
Toasted Oak Four Gain is part of Woodford Reserve's Distillery Series, which was created to push Woodford Reserve's creative boundaries and introduce new whiskeys to the market. This selection was masterminded by McCall and is available for purchase in limited quantities at the Woodford Reserve Distillery and limited Kentucky retailers.
Tasting Notes for Toasted Oak Four Grain
Color: Toasted pecan.
Aroma: Sweet hints of marzipan, honeycomb, brown sugar and butterscotch round out a touch of toasted oak.
Flavor: Toasted oak, very slight wood spices with touches of maple syrup and butterscotch.
Finish: Crisp and subtly sweet.
Toasted Oak Four Grain is available in 375ml bottles at 90.4 Proof. It is available for an SRP of $59.99. For more information on the Distillery Series and Woodford Reserve's portfolio visit www.woodfordreserve.com.
More Whisky News
Distillery of the Month: November 2023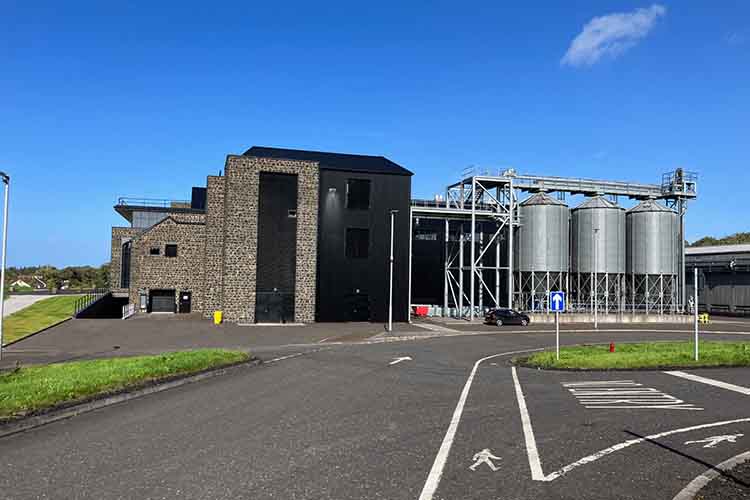 Planet Whiskies visited the new Bushmills Distillery in Northern Ireland on the 25th and 26th of September. Read our review of the experience of Bushmills and Northern Ireland at Planet Whiskies tour of Bushmills and Northern Ireland
You can also read the whole section about Bushmills Distillery at Bushmills Distillery Information on Planet Whiskies... So Bushmills is Planet Whiskies Distillery of the Month title for November 2023
Get Newsletter
Subscribe to our newsletter to get latest news, popular news and exclusive updates.