Once Upon A Time In Holyrood: Smws Kick Off Virtual Festival By Offering Cask Of Whisky To One Lucky Member
The world's most colourful whisky club is partnering with Holyrood Distillery to offer a hogshead cask to one lucky member 
Published Date: 8th September 2020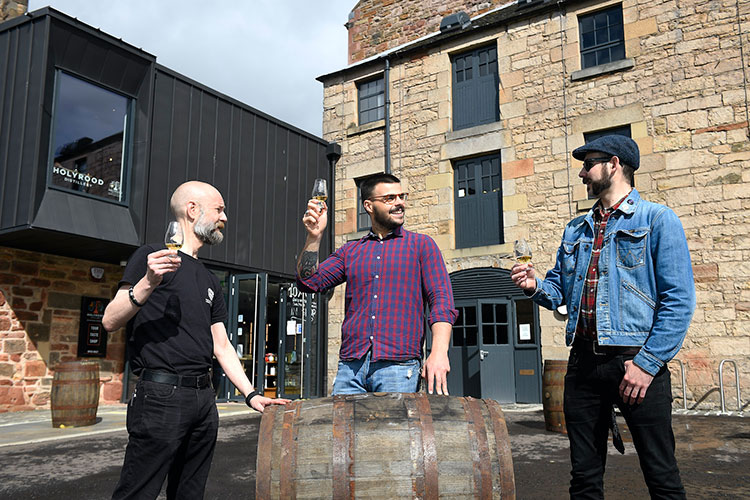 To celebrate The Scotch Malt Whisky Society's (SMWS) annual Gathering, it is offering one lucky member the chance to win a whole cask of whisky from Holyrood Distillery.
This is the first time SMWS has offered members the chance to win an entire cask of whisky from a partner distillery. The coveted prize is worth approximately £10K and includes all associated costs including production of spirit, maturation for up to 10 years, bottling and duty, surely the ultimate prize for any whisky-lover.
A CASK IN DEMAND
Holyrood Distillery, Edinburgh's first city centre single malt whisky distillery for nearly a century, offers the widest breadth of flavour of any distillery in the country.
As part of their Custom Cask Programme, they allow a unique fully customisable option, where people can select flavour options to tailor their cask of whisky to their flavour preference.
The two Edinburgh-based leading whisky organisations have paired up for this special project, with the lucky SMWS member being able to select their own bespoke cask of whisky from Holyrood Distillery.
The competition will go live on Monday 7th September, all SMWS members have to do is enter here: https://unfiltered.smws.com/win-a-cask
WORLDWIDE COMMUNITY OF WHISKY LOVERS
This year's Gathering is taking place throughout September. Building on the success of its inaugural year last year, The Gathering 2020 will focus on the SMWS global community of over 27,000 members, uniting them in exceptional single cask whiskies.
A series of tastings (both virtual and in-person), whisky webinars, global ambassador at-home tastings, virtual pub sessions with global guests and a Twitter Tasting will take place throughout the month.
In a year where many whisky events and festivals have been forced to move online, SMWS are encouraging members to host their own Gathering events at home, with home tasting kits available to download. Tickets can be purchased for the full calendar of events here: www.smws.com/events
There will be a Virtual Tasting streamed live from The Vaults on 6th September. All members need to take part is a limited-edition Discovery Pack, including five exclusive Gathering bottlings, which can be purchased here: https://www.smws.com/the-gathering-discovery-pack-2020
As well as these virtual events, there will also be events taking place at the Society's spiritual home in The Courtyard at The Vaults on 4th and 5th September, bringing members together while adhering to all necessary social distancing guidelines.
The SMWS is now a truly global membership organisation, with members and partner bars across the world. Each SMWS branch around the world will have its own market-exclusive Gathering bottle.
The September SMWS bottling outturn will see The Gathering special releases available from Friday 4th September. The Gathering Discovery Pack will be available with five exclusive bottlings for the virtual tasting element of the global Gathering festival.
Helen Stewart, Head of Marketing and Membership at The Scotch Malt Whisky Society, said: "Can you imagine owning your own full cask of single malt whisky? That's the incredible prize that is up for grabs to all the member of the SMWS.
"Without doubt it's the biggest prize we've ever offered to our members and with our global festival The Gathering beginning on 31st August, it's the perfect time to show the world what we do at SMWS – but you have to be in it to win it.
"It's been tough for everyone in different ways, but nothing can stop us from celebrating our amazing membership. We're encouraging members to join in on their own or organise their own Gathering at home and take part with friends. We'll be celebrating all things Society at The Gathering from 31st August."
For details on all The Gathering events, visit: www.smws.com/events
More Whisky News
Distillery of the Month: November 2023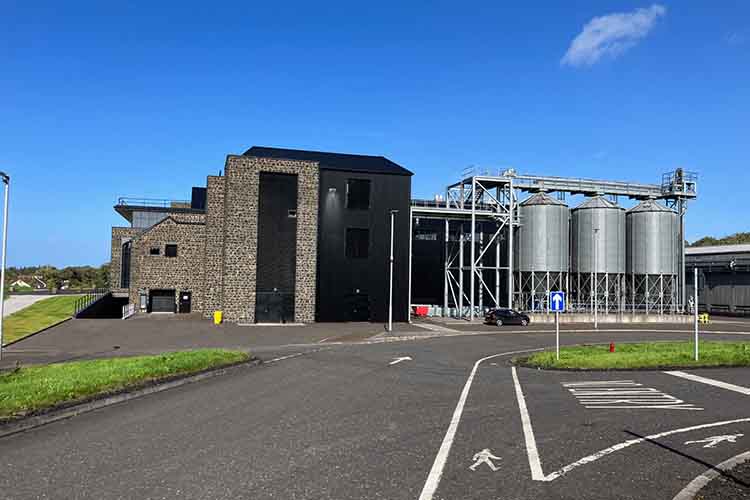 Planet Whiskies visited the new Bushmills Distillery in Northern Ireland on the 25th and 26th of September. Read our review of the experience of Bushmills and Northern Ireland at Planet Whiskies tour of Bushmills and Northern Ireland
You can also read the whole section about Bushmills Distillery at Bushmills Distillery Information on Planet Whiskies... So Bushmills is Planet Whiskies Distillery of the Month title for November 2023
Get Newsletter
Subscribe to our newsletter to get latest news, popular news and exclusive updates.